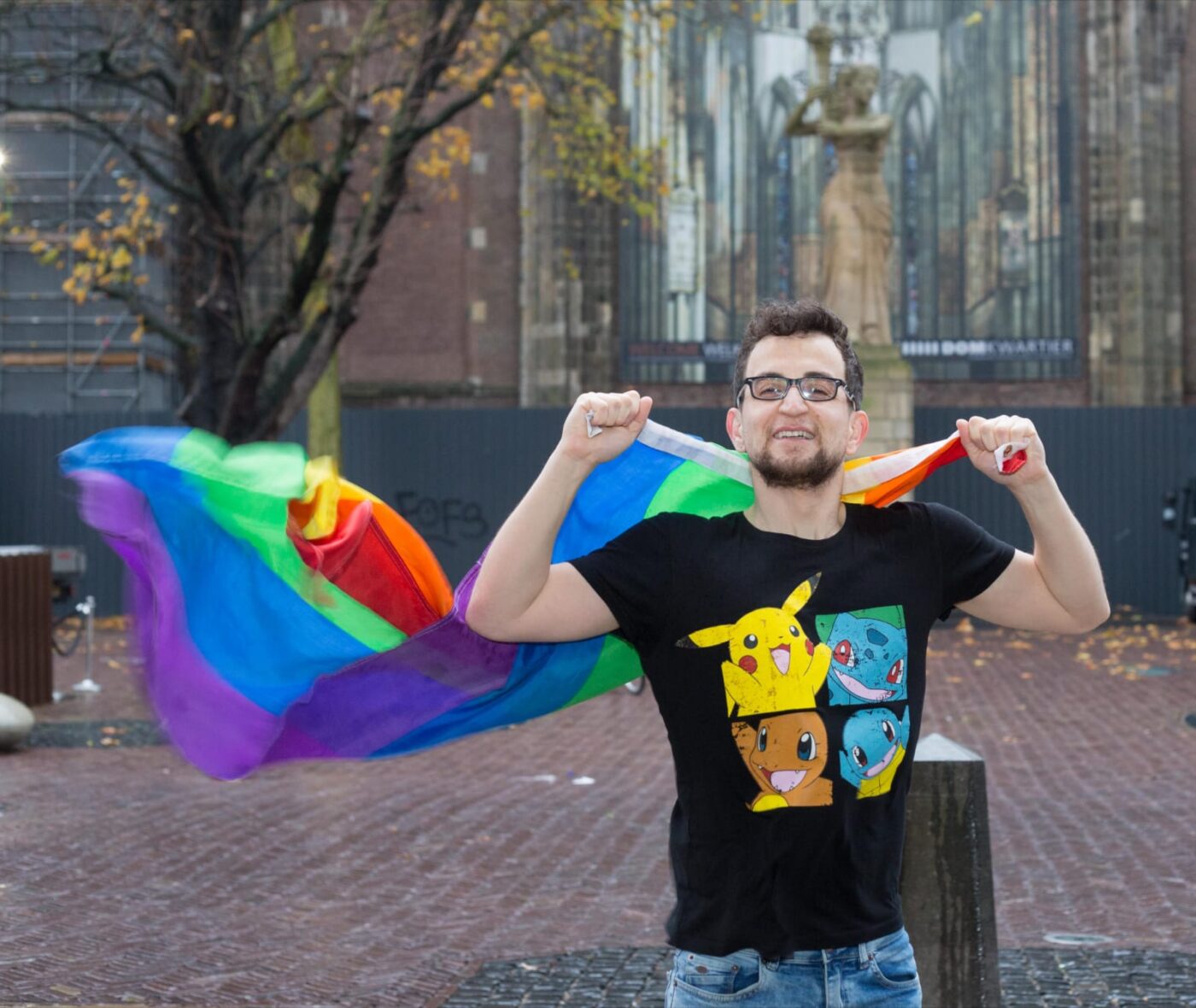 Shevan van der Lugt
Shevan van der Lugt is an LGBTQ activist and motivational speaker who spoke at Amnesty International, the European and Dutch parliaments. He has many stories to tell during his public speeches to motivate people.
Shevan studied English at Damascus University. He was arrested in 2011 for taking part in the peaceful demonstrations in Syria and fled to Lebanon after his release in 2012. Shevan registered at the UNHCR there, and a year later, was invited to the Netherlands. Now he lives in Utrecht.
Since the beginning of 2020, Framer Framed has its own artist community who works every Monday from Framer Framed during their art therapy with i-psy Arts Amsterdam. Shevan is part of the Open Atelier community and took part in the exhibition Proud Aliens (30 Jul-22 Aug 2021) at Framer Framed.
In the video, Shevan is on his bike, carrying the handmade rainbow flag in front of Framer Framed, passing over the public installation QUEER by United Painting. Shevan cycled 42 km from Utrecht to Amsterdam for LGBTQ+ rights during the Pride Amsterdam 2021.
Video: Seven Halsema, 2021.
Artwork: QUEER by United Painting, 2021.
---
Exhibitions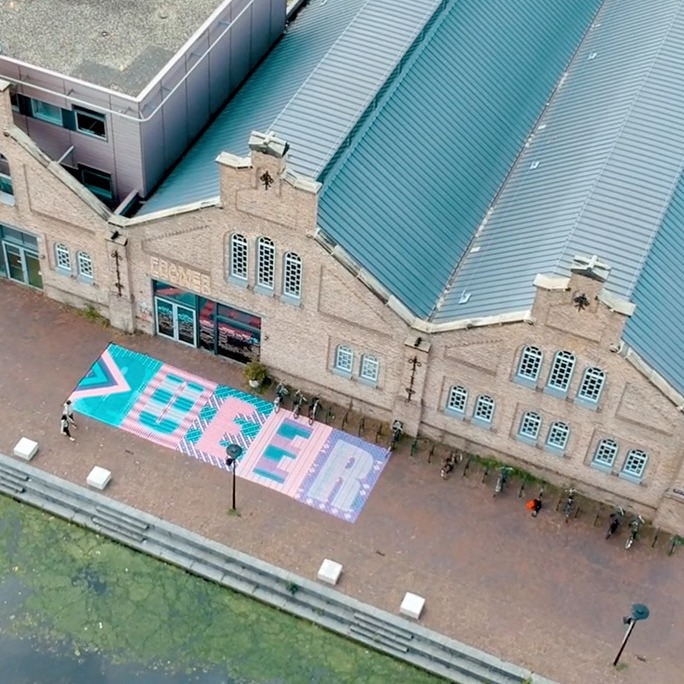 Public Space Installation: QUEER
by United Painting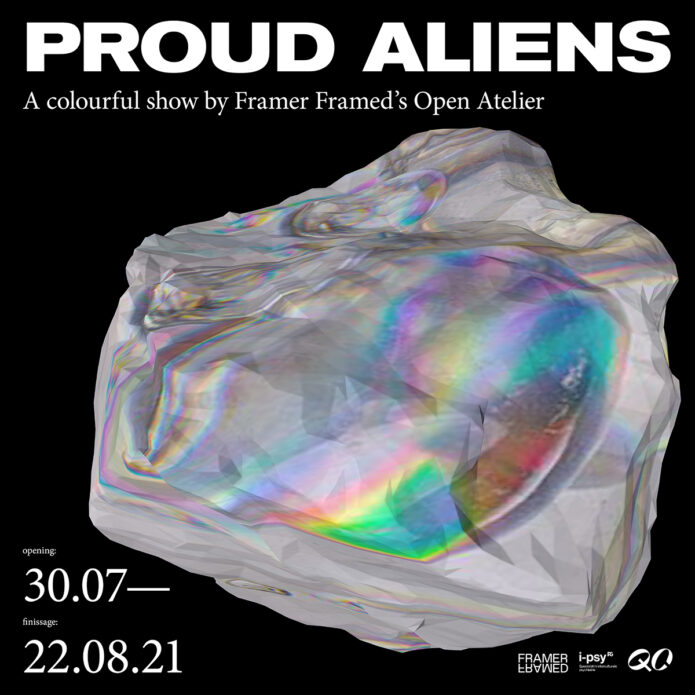 Exhibition: Proud Aliens
A colourful exhibition by Framer Framed's Open Atelier
---
Agenda
Finissage: Proud Aliens
Music, food, drinks and henna to celebrate the last day of the group show by Open Atelier
Opening: Proud Aliens & QUEER
Exhibition opening of Framer Framed's Open Atelier and a new public installation by United Painting: QUEER
Make a Wish
A Group Exhibition with i-psy Open Atelier Artists
---
Magazine