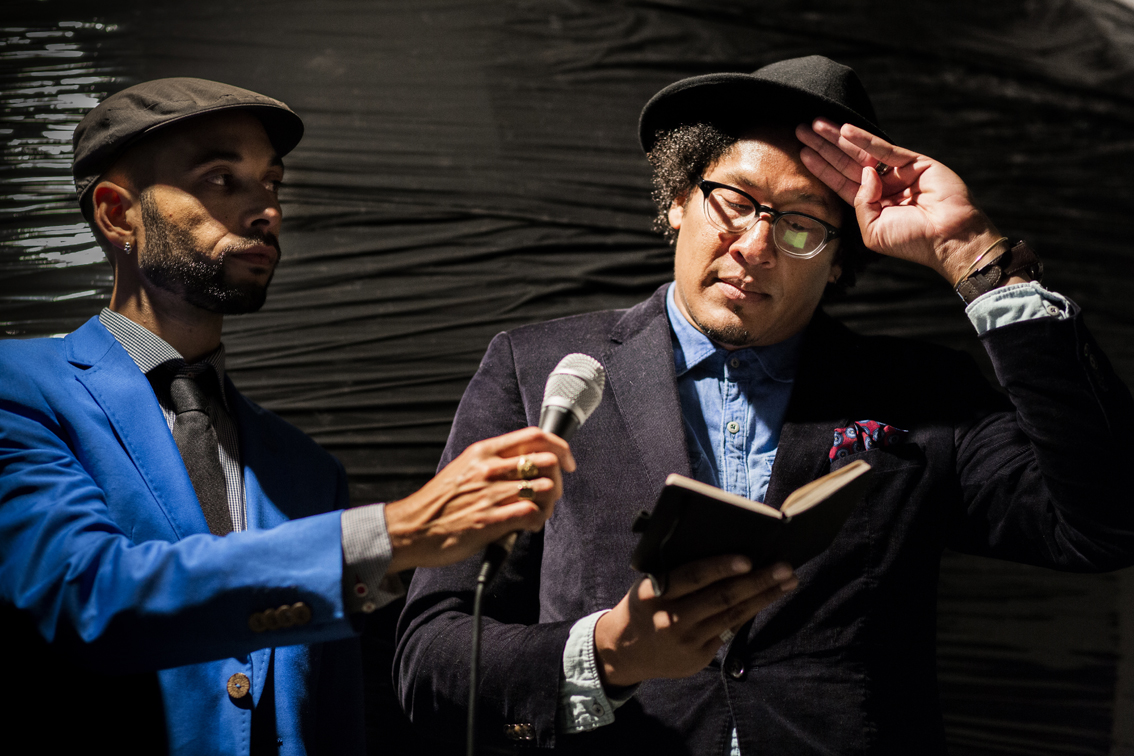 Antonio Jose Guzman
Antonio Jose Guzman (b. 1971) is a Dutch-Panamanian artist known for his installations, videos and photography inspired by scientific research, utopias and cultural analysis. Guzman's projects allow us to cross different time zones, unexplored worlds and realms; bringing us into what Guzman calls time travel perceptions.
Between 2016 and 2017 he was a curator and researcher for BOZAR, Centre for Fine Arts – Palais des Beaux-Arts, Brussels, Belgium, in collaboration with the Directorate General for International Cooperation and Development of the European Commission and Interarts Barcelona.
Besides his individual art practice, Guzman is advisor Visual Arts and Cultural Heritage at the Mondriaan Fonds and founder and creative director of The State of L3 Collective, a transatlantic diasporic group of visual artists, poets, writers, academics, performers and filmmakers who work together researching connections between Africa, The Caribbean and Latin America. The State of L3 is a Pan African art collective based in Amsterdam, Dakar and Recife. These three cities were part on the former Dutch transatlantic triangle. The State of L3 collective consists of three artists: Antonio Jose Guzman (Amsterdam), Abdulaye Armin Kane (Dakar) and Felipe Peres Calheiros (Recife). For The State of L3, every artist is working on developing his own ethno-graphical vision of the project, inspired by the personal investigation and creative language of six youngsters with African background, and in collaboration with their own platforms and organizations.
His work has been exhibited worldwide at among others The Museum of Contemporary Art MHKA, Antwerp; Gemak de Vrije Academie, The Hague; Smart Project Space, Amsterdam; Gallery Image Arhus, Denmark; Knipsu Art Space Norway; Moretti and Moretti, Paris; IDFA International Documentary festival Amsterdam; the Corridor Gallery, New York City, the Corridor Gallery, New York City and Framer Framed, Amsterdam. He participated in the Dakar Biennial, Senegal (2010), the Sharjah Biennial, United Arab Emirates (2011), the Havana Biennial (2015, 2019) and sonsbeek20→24.
At Framer Framed, Antonio Jose Guzman initiated and participated in the exhibition Ancestral Blues, The Return to the State of L3 (2015), curated by Vincent van Velsen. His work was also featured in the Framer Framed exhibitions Common Ground (2015), and El Órgano Oriental (2016).
Guzman has been giving lectures the last years in renowned institutions such as the New School New York; the Museum voor Moderne Kunst Arnhem; the DAI Artez Master School program, Tent Rotterdam; the International Documentary Festival Amsterdam, Det Jyske Kunstakademi, Aarhus, Denmark; and in Windward School Los Angeles, California.
---
Exhibitions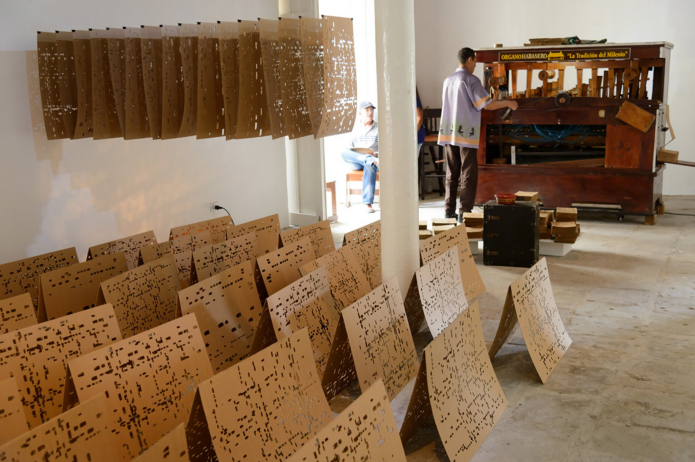 Exhibition: El Órgano Oriental
Een presentatie met werk van Antonio Jose Guzman en een live interactief programma, onder de titel Water No Get Enemy, samengesteld door Amal Alhaag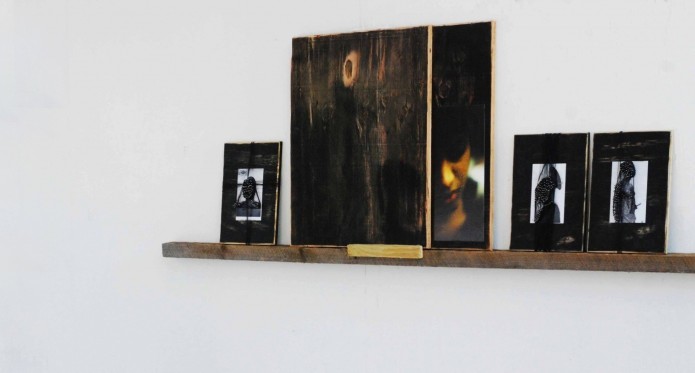 Exhibition: Ancestral Blues - Return to the State of L3
A research on a hybrid Transatlantic culture curated by Vincent van Velsen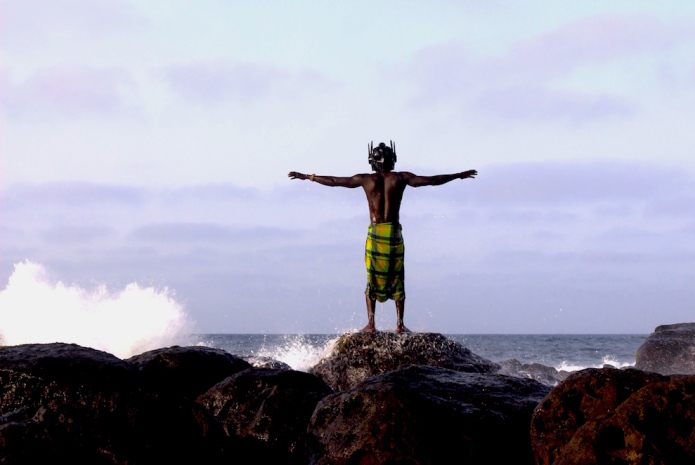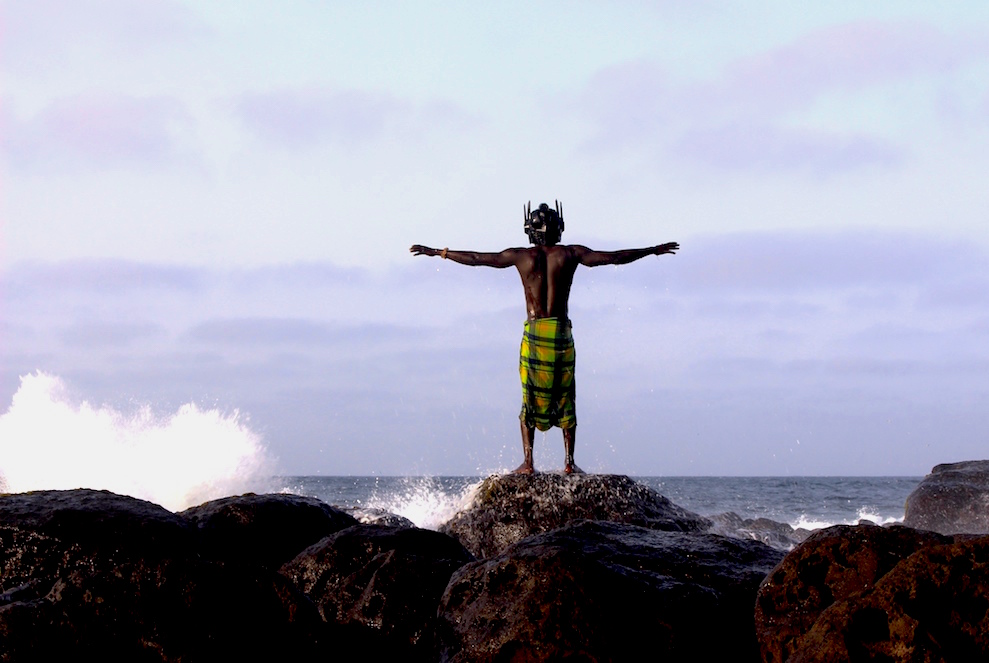 Exhibition: Common Ground
Featuring work by Charl Landvreugd and Antonio Jose Guzman
---
Agenda
Atelier KITLV: Kreyol Warung
le thinnai kreyol presents an evening of creole commensality and conviviality
Opening: Elsewheres Within Here
In presence of artists and curator Jo-Lene Ong.
Young Collector's Circle at Framer Framed: Engaged Art
Why is it interesting for a collector to immerse himself in engaged art?
Framer Framed at Art Rotterdam 2016
As part of the Intersections area, a stage for young talent in contemporary art.
Diasporic self: sound as lingua franca
The closing event to the exhibition 'Ancestral Blues'.