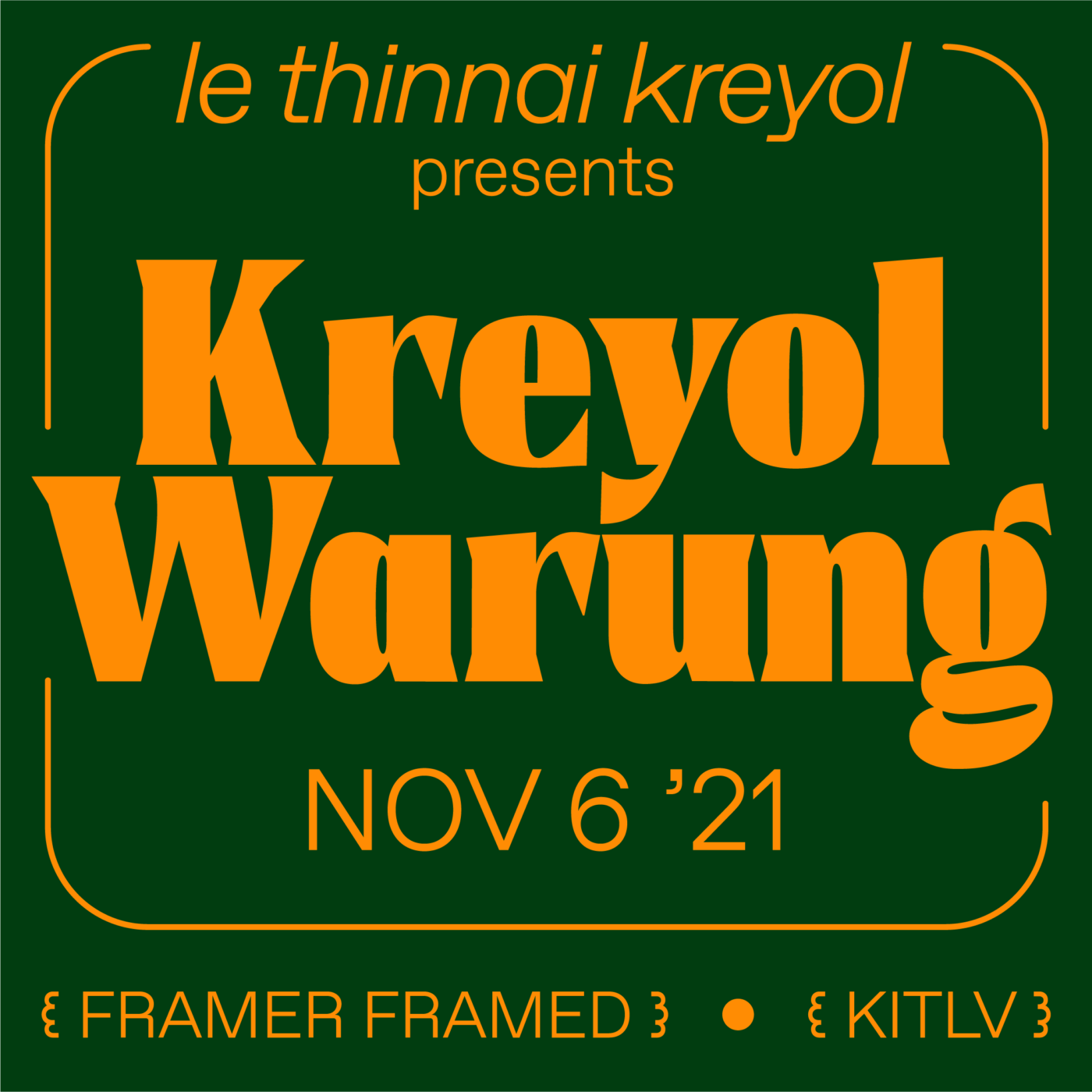 6 Nov 2021
17:00 - 19:00
Atelier KITLV: Kreyol Warung
Join us for a joyful evening of food, music, song, dance and conversation as we celebrate ways of collaborating, sharing, and living together! le thinnai kreyol presents an evening of creole commensality and conviviality.
---
Since May 2020, when Ari Gautier and Ananya Jahanara Kabir co-founded their online platform for multicultural, plural, and creole Indias, they have gathered over 4K followers for their weekly live broadcasts. Now, they channel those energies back to in-person gatherings. Can the potentially infinite reach of 'online' create a closer connection which 'in-person' gatherings enable?
At Framer Framed, Amsterdam,  Ananya and Ari will bring together artists from the Netherlands who have been virtual guests of le thinnai kreyol during 2020-21 to reconnect together with a new audience after a difficult two years.
Guests include Antonio Guzman, singer Raj Mohan, and Shailesh Bahoran.
This event is FREE and in ENGLISH. It will also be live-streamed from the Framer Framed YouTube channel.
Kreyol Warung is the final event in the series Atelier KITLV, on the theme of creolisation, in collaboration with le thinnai kreyol, KITLV, and Framer Framed.
Due to limited capacity please register for tickets through our Eventbrite.
---
Shailesh Bahoran is a versatile theatre maker and choreographer. Besides theatre maker and choreographer, Shailesh is a versatile hip hop dancer who is distinguished by his phenomenal technique, originality and expressiveness.
Raj Mohan is a Geet/Ghazal/Bhajan/Pop singer, composer, singer songwriter and poet. He has been working for 30 years as a Sarnámi artist in The Netherlands and Surinam.
Antonio Guzman is a Dutch-Panamanian artist known for his installations, videos and photography inspired by scientific research, utopias and cultural analysis.
Action Research
/
Caribbean
/
Diaspora
/
Shared Heritage
/
---
Agenda
Atelier KITLV: Zouk is Medicine
On creole manifestations of cultural as a means of resistance with Ari Gautier, Ananya Jahanara Kabir, Jocelyne Beroard & Bonaventure Ndikung
Atelier KITLV: Kucini, kallu, kakkus - Creolising India Across the Oceans
Kucini, kallu, kakkus: Creolising India Across the Oceans
---
Network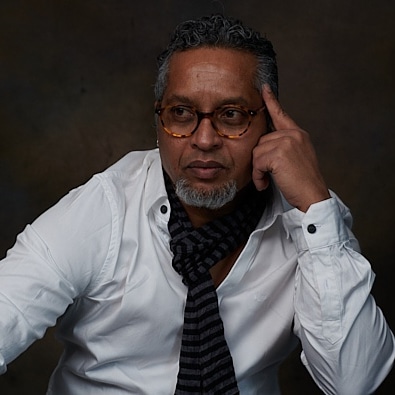 Ari Gautier
Novelist and researcher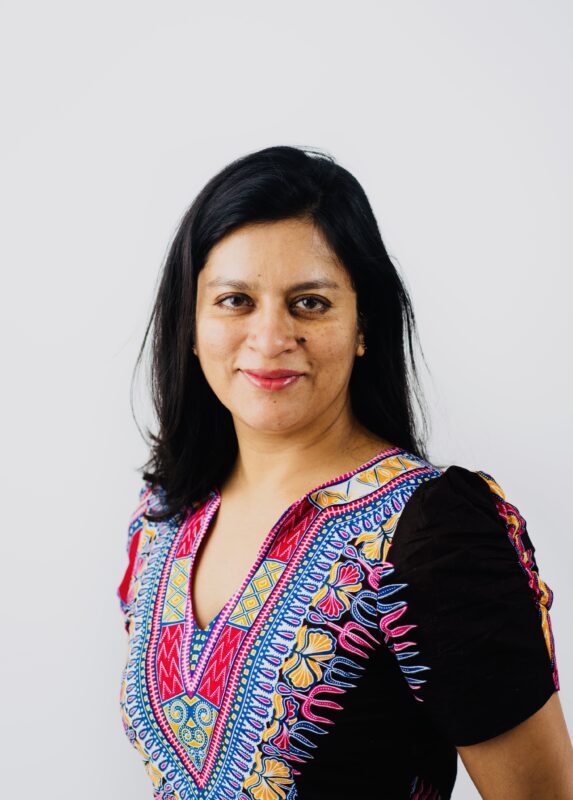 Ananya Jahanara Kabir
Professor and researcher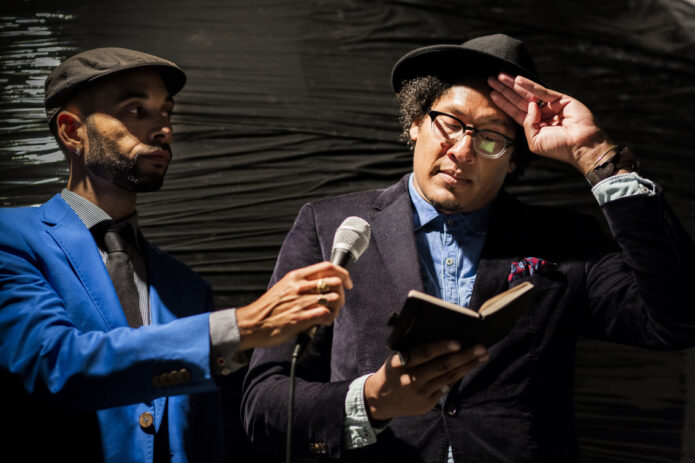 Antonio Jose Guzman
Artist
---
Magazine