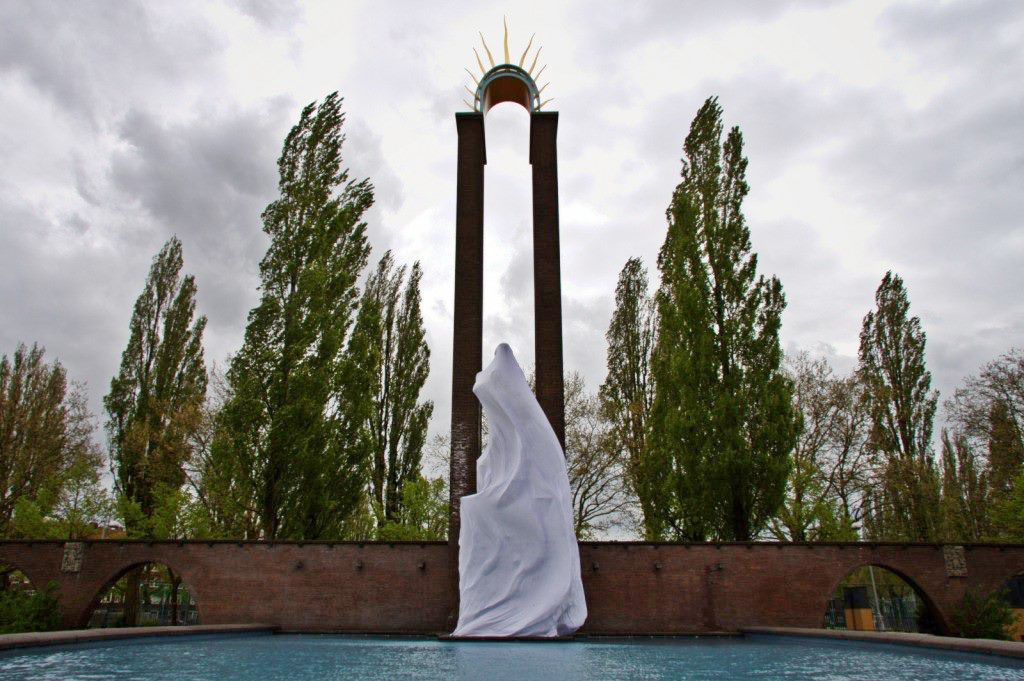 Pressing Matter: Ownership, Value and the Question of Colonial Heritage in Museums
Framer Framed partners in the artist residency project of Pressing Matter, a four-year research programme (2021-2025), coordinated by the Vrije Universiteit Amsterdam, that connects fundamental theories of valuation and property to postcolonial debates on heritage. The goal is to develop and test new theoretical models of value and ownership and new forms of return that extend current approaches to heritage restitution.
---
Framer Framed is proud to join the project Pressing Matters: Ownership, Value and the Question of Colonial Heritage in Museums initiated by The National Museum of World Cultures (NMVW) and the Vrije Universiteit, Amsterdam (VU). The research team will comprise researchers from five academic institutions, and five Dutch museums, in collaboration with national, and international partners and critical friends from across the world. In this four-year research project, the team will address issues surrounding museum collections collected in the colonial period.
The Next Step in Dealing with Colonial Collections
Growing contestation over what to do with the colonial heritage held in museums reveals polarised positions. While valuation and property regime theories can help to shed light on what is at stake in such heritage object-oriented conflicts, they tend to be insufficiently aware of the complex colonial and postcolonial relations that have shaped and continue to shape, our world and heritage discourses and practices, notions of ownership and value, and the distribution of such heritage.
Connecting fundamental theories of valuation and property to postcolonial debates on heritage, Pressing Matter aims to develop and test, first, new theoretical models of value and ownership and, second, new forms of return that extend current approaches to heritage restitution, while developing a theory of object potentialities grounded in the entangled, multipolar histories in which colonial objects were collected, kept and made meaningful.
Together with the partners and critical friends, the project will address the following questions:
1.    What potential do objects (cultural and biological, including human remains and academic medical collections) collected during the colonial period contain to help us better understand the colonial past and address its ongoing legacies in the postcolonial Netherlands and Europe?
2.    What conceptions of ownership do different stakeholders – museums, curators, scientists, members of originating communities – invoke in their claims to colonial objects?
3.    Through what regimes of value do these different groups of stakeholders interpret and make claims on colonial objects? Under what circumstances can these regimes and conceptions become compatible?
4.    What museological practices may help to reconcile the interests of different stakeholders in order to create more equitable and inclusive societies and to support a more sustainable and equitable (re)distribution of heritage?
Artist Open Call at Pressing Matter
As part of the first phase of the research project, Pressing Matters has announced the open call for its artist residency programme in the Netherlands. Participating artists are invited to think about the ways in which art practice can reimagine different forms of return, repair, and reconciliation broadly conceived, working with objects/collections in the partner museums collected during the colonial period.
Framer Framed will closely work with the selected artists to contribute to the intellectual life of the project, including active participation in the repair lab, an on- and offline site for interdisciplinary and transnational conversation and experimentation about repairing historical injustices linked to museums and their collections. Residencies last between 3-12 months and start from September 2022.
The outcome of the selection process will be announced in late Spring 2022.
---
Partners
Pressing Matter is done collaboratively with several academic institutions, cultural organisations and five Dutch museums in the Netherlands, whose collections are the central objects of study for the project. The list of partners:
Museums
National Museum of World Cultures, Museum Bronbeek, Museum Vrolik, Rijksmuseum, the museums of Utrecht University, Groningen University.
Research Institutions
The Foundation Academic Heritage, NIOD Institute for War, Holocaust and Genocide Studies.
Societal Partners
Framer Framed, Imagine IC, The Black Archives, HAPIN Papua Support Foundation, Rijksakademie, The Peace Palace Library, The Cultural Heritage Agency of the Netherlands, DutchCulture.
International (academic) Partners
Universitas Gadjah Mada (UGM), Museum Nasional, Indonesia, Center for Anthropological Research of Museums and Heritage (CARMaH), Pitt Rivers Museum.
Critical Friends
Prof Ciraj Rassool (University of the Western Cape); Prof Mahirta (University Gadjah Mada, Indonesia); Dr Olivia Cunha (Museu Nacional, Brazil); Prof Sharon Macdonald (CARMAH); Dr Larissa Forster (Deutsches Zentrum Kulturgutverluste, Germany); Dr Laura van Broekhoven (Pitt Rivers Museum); Dr Jos van Beurden (VU); Joe Horse Capture (Autry Museum of the American West); Dr. Amber Aranui, Museum Te Papa.
Shared Heritage
/
The living archive
/
Colonial history
/
Museology
/