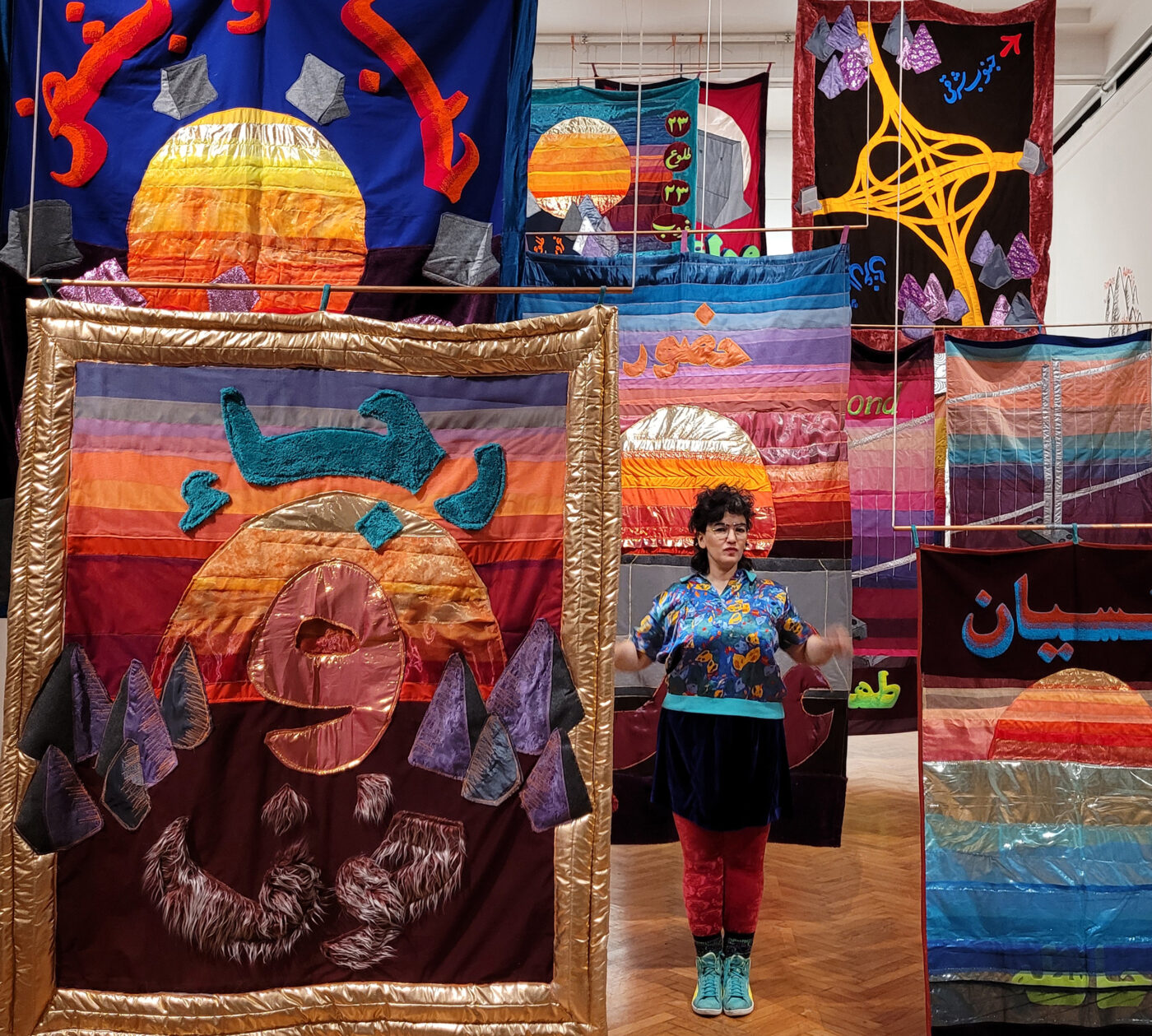 Golrokh Nafisi is the new Artist in Residence at the Werkplaats Molenwijk
Golrokh Nafisi

will be the new resident of Werkplaats Molenwijk from August until November 2023! From the end of August,

Golrokh

moves into the Werkplaats to work together with Molenwijk and its residents on a new project.
---
Golrokh Nafisi (b. 1981, Isfahan, Iran) is a visual artist based between Amsterdam and Tehran. Graduate of Rietveld Academie in Amsterdam 2010-2014, from 2000-2005 she studied design at the University of Art in Tehran. In 2019 her work was featured at Prospects, Art Rotterdam 2019.
Her main artistic practice is to imagine alternative ways of counting time and locating ourselves; shaping a new imagination for calendars as well as a new imagination for maps. Designing these two elements that measure and define our time and space gives us new directions for the current moment. Her aesthetic is strongly influenced by popular local handcraft of the cities that she travels to and works in. Nafisi is interested in discovering new forms of collective action, involving bodies and human ideologies.
In 2019, Nafisi made a performance titled Manifesto Against Nostalgia (2019) together with Giulia Crispiani and Ahmadali Kadivar at Framer Framed. The project responds to increasing xenophobic tendencies that are emerging in a variety of different contexts worldwide. The performance and installation happens in collaboration with local folk musicians, informed by longstanding traditions combining music and enunciation, departing from the universal image of a town crier who shares announcements with a music register. The performance adopts a site-specific linguistic form each time, from manifesto to poetry, from religious ritual to chant. The audience was invited to become an integral part of the event, as witnesses of this nostalgic dissidence.
In summer 2022, Framer Framed worked with Nafisi on a book launch Gham/Tristezza/Sorrow, a work that documents a correspondence between Golrokh Nafisi and Giulia Crispiani, between Tehran and Rome. The book explores the elaboration of mourning through drawing and poetry which transforms pain into a political tool. It is also dedicated to all the mourners of the last two years, those who have lost loved ones in the distance or have not been able to mourn collectively in the days of Covid-19.
We look forward to welcoming Nafisi in the Molenwijk and share her work and practice with the neighbourhood.
Address
Werkplaats Molenwijk
Molenaarsweg 3
1035EJ Amsterdam
---
Werkplaats Molenwijk is made possible by:
Ministerie van Onderwijs, Cultuur en Wetenschap; Amsterdams Fonds voor de Kunst; De Alliantie and Stadsdeel Noord. This residency is in partnership with the Social Practice Workshop of the Rijksakademie van Beeldende Kunsten.
Werkplaats Molenwijk is an initiative by Framer Framed. Framer Framed is supported by Ministerie van Onderwijs, Cultuur en Wetenschap, Amsterdams Fonds voor de Kunst and Stadsdeel Oost.
Amsterdam Noord
/
Molenwijk
/
Residencies
/
---
Exhibitions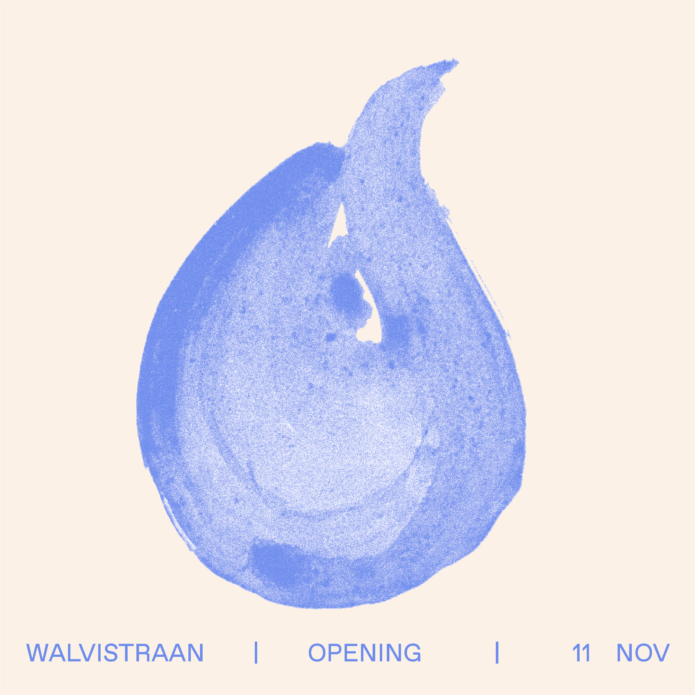 Presentation: Walvistraan
By Werkplaats Molenwijk artist in residence Golrokh Nafisi
---
Agenda
Werkplaats Molenwijk 5-Year Celebration
A festive program including a parade, a book launch, a walking tour, workshops and more!
Book Launch: Gham/Tristezza/Sorrow
A publication by Golrokh Nafisi and Giulia Crispiani
Performance: Manifesto Against Nostalgia
Outdoor Performance by Giulia Crispiani, Golrokh Nafisi and Ahmadali Kadivar
---
Network
Golrokh Nafisi
Kunstenaar