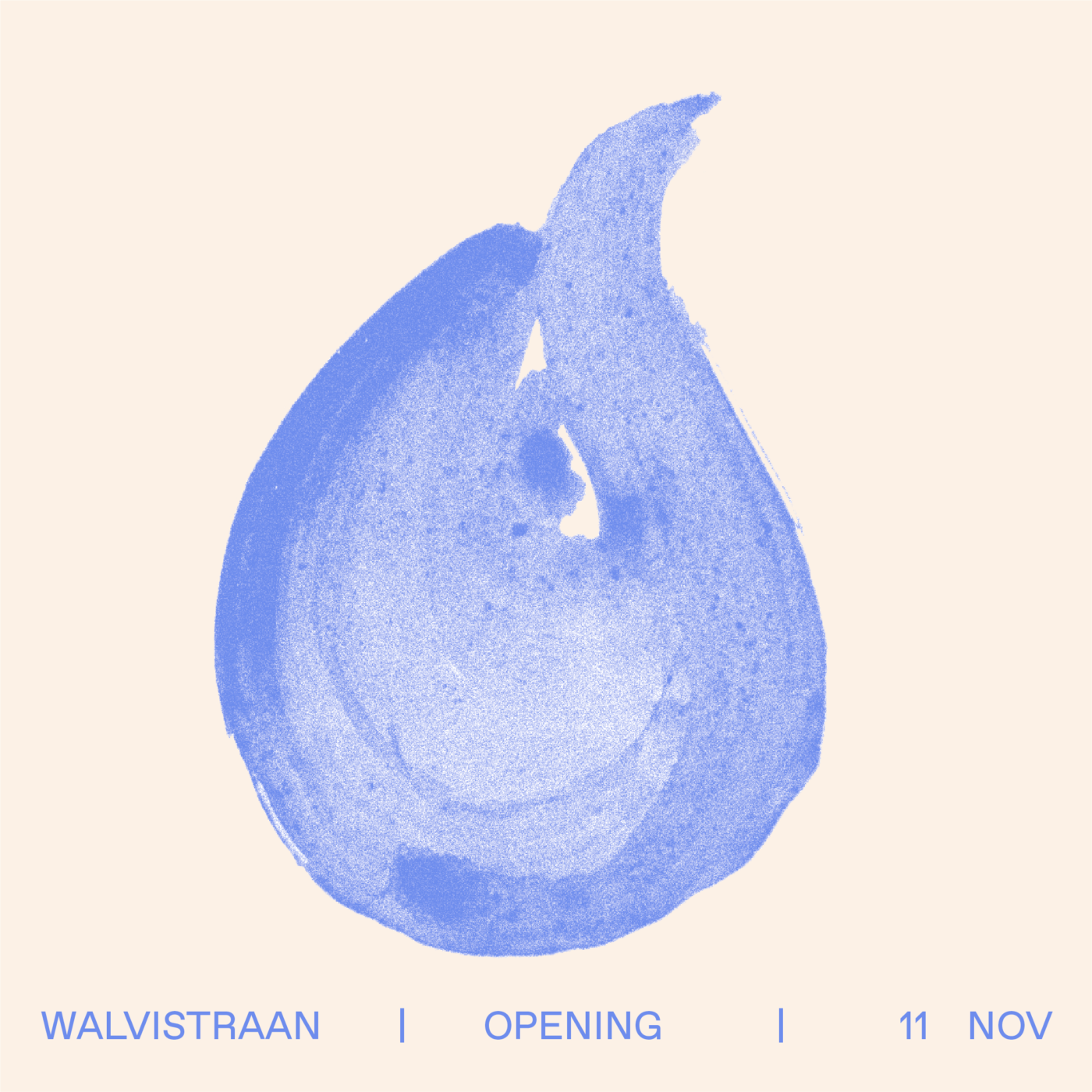 11 Nov –
24 Nov 2023
Presentation: Walvistraan
We are delighted to share with you Walvistraan, a presentation by Werkplaats Molenwijk artist in residence Golrokh Nafisi. During her stay, Golrokh studied the multi-layered human and non-human histories in Molenwijk, which informed the prototype of her story Walvistraan. On 11 November, we invite you to join the artist for a collective walk and a communal dinner, where we follow the many tales narrated from the perspective of different characters, as well as sketch out new ideas for Walvistraan that will continue to grow and sprout into a new publication next spring.
---
"I was born into two ancient families.
One is the family of the Moles, who live underground in the Molenwijk burrows,
leading a scattered and isolated life in the soft, loose ground of this land.
The other is the family of the Whales, who went extinct years ago
in a factory near this neighborhood.
I am the child of seclusion and extinction.
This is the story of my life in Molenwijk:
a historical life full of joy and fear, loneliness and togetherness."
Storytelling has been the core of artist Golrokh Nafisi's artistic practice. Through her visual and textual narration, we fall into a fictional world derived from private memories, daily realities, as well as historical incidents often forgotten or overlooked. These individual and collective stories create spaces where feelings are offered a voice, where our world can be reimagined with many possibilities.
Exhibition Opening
11 November 2023, 17:00-20:00
The event will be in English and free of charge. Everyone is welcome.
On 11 November, we invite you to be part of Golrokh's latest storytelling journey Walvistraan, where the artist reconsiders time and space in and around Werkplaats Molenwijk co-inhabited by humans and other existing or extinct species — such as the moles and the whales.
Program
17:00-18:00 Collective walk around Werkplaats Molenwijk
18:00-20:00 Communal dinner, reflections and thoughts
Walvistraan will keep growing with new encounters and exchanges throughout the presentation. The journey will eventually sprout into a publication next spring, where diverse spirits, species and beings of Molenwijk from past, present and future come together, — with all its joy and fear, loneliness and togetherness.
Opening hours
11 – 24 November 2023
Wednesday – Thursday – Friday
12:00-17:00 and during events and activities
Adress
Werkplaats Molenwijk
Molenaarsweg 3
1035 EJ Amsterdam
---
Werkplaats Molenwijk is made possible by:
Ministerie van Onderwijs, Cultuur en Wetenschap; Amsterdams Fonds voor de Kunst; De Alliantie and Stadsdeel Noord. This residency is in partnership with the Social Practice Workshop of the Rijksakademie van Beeldende Kunsten.
Werkplaats Molenwijk is an initiative by Framer Framed. Framer Framed is supported by Ministerie van Onderwijs, Cultuur en Wetenschap, Amsterdams Fonds voor de Kunst and Stadsdeel Oost.
Residencies
/
Amsterdam Noord
/
Molenwijk
/
---
Agenda
Werkplaats Molenwijk 5-Year Celebration
A festive program including a parade, a book launch, a walking tour, workshops and more!
Book Launch: Gham/Tristezza/Sorrow
A publication by Golrokh Nafisi and Giulia Crispiani
Performance: Manifesto Against Nostalgia
Outdoor Performance by Giulia Crispiani, Golrokh Nafisi and Ahmadali Kadivar
---
Network
Golrokh Nafisi
Kunstenaar
---
Magazine