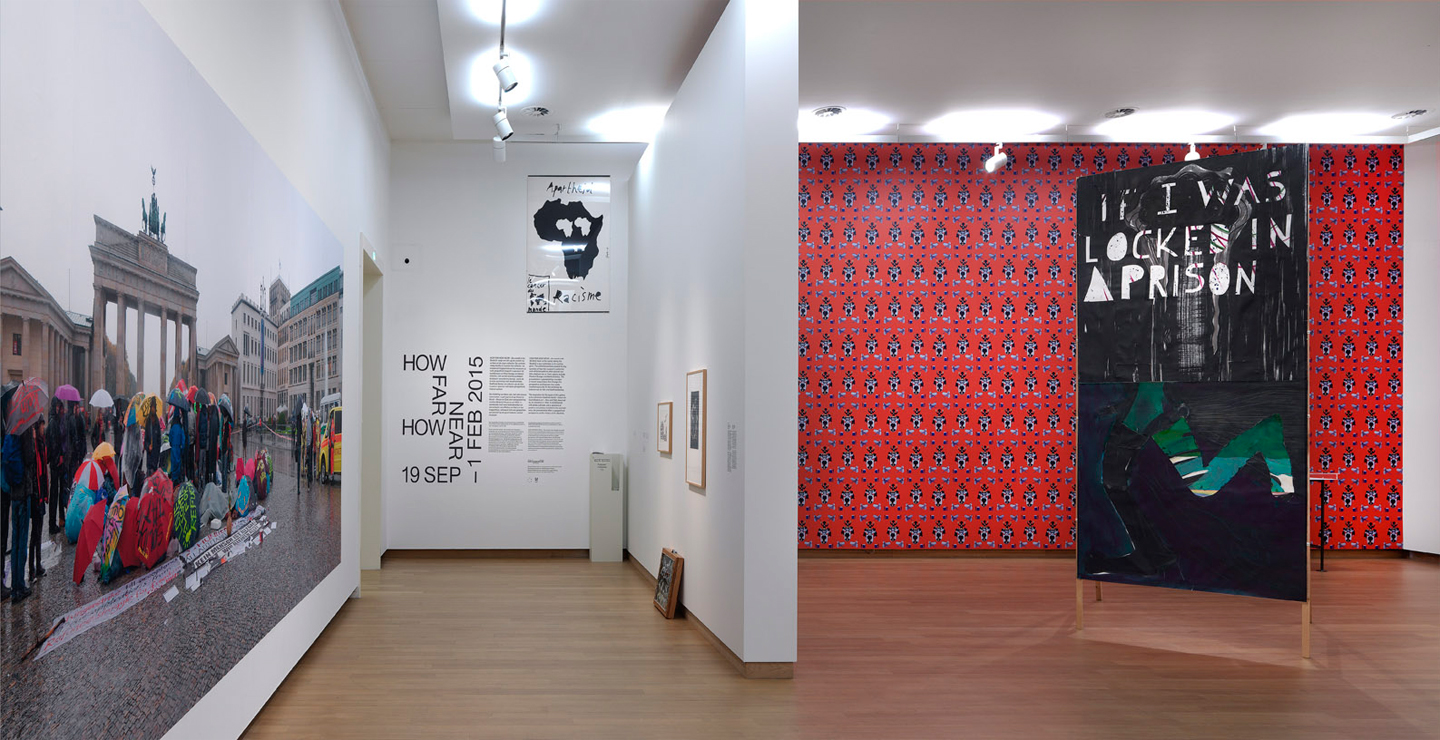 Exhibition: How far how near – the world in the Stedelijk
Prompted by a number of recent acquisitions of work by African artists, including Dorothy Amenuke, Meschac Gaba, Abdoulaye Konaté, and Billie Zangewa, the exhibition How Far How Near at the Stedelijk Museum, Amsterdam centers around the key question of how museum collections and exhibition policies historically and today are limited and challenged in relation to geographical emphasis.
Since World War Two, the Stedelijk Museum has developed a distinguished reputation as a museum for international contemporary art. However, artistic developments emerging in large parts of the world were largely ignored. How Far How Near explores the backgrounds and reasons underlying this paradox.
As Stedelijk Director Beatrix Ruf says, "We need to investigate in depth the research and transparency of collections and the activation of the many hidden narratives. In that way, we can expand ways of our knowledge production. The task that museum institutions have is not just expanding a collection physically, but also mentally. What other stories lay behind the works? How Far How Near shows how the works in the collection of the Stedelijk can stimulate new dialogues, and that is a topic that I find pivotal."
Presenting a broad selection of works from the Stedelijk's historic and contemporary collections, and with new works created especially for the exhibition by Lidwien van de Ven and Godfried Donkor, How Far How Near opens a fundamental debate about globalization in contemporary art.
The inspiration of the exhibition is the historic blockbuster presentation Moderne Kunst – Nieuw en Oud (1955), which occupied the then brand new wing of the Stedelijk. It presented work by modern artists like Klee, Picasso, Lipschitz, and Mondriaan amid African masks, Polynesian bark paintings, and decorated shields from Papua. In so doing, the exhibition emphasized that abstraction and expressionism, or modern art, was not tied to a particular time or place but a universal given. Moderne Kunst – Nieuw en Oud anticipated groundbreaking and much-discussed exhibitions such as Primitivism in 20th Century Art at the Museum of Modern Art in New York (1984) and Magiciens de la Terre in Centre Pompidou, Paris (1989). However, Moderne Kunst – Nieuw en Oud did not impel the Stedelijk to acquire more art from the decolonized regions or "the rest" of the world. This is evidenced in the Stedelijk's large collections of posters and photography. The world that we see is initially viewed through a largely semi-exotic lens, which is later visualized mainly in terms of poverty, war, apartheid, and privation. It was not until the late 1980s when the Stedelijk placed greater emphasis on contemporary art from such areas, although this had scant impact on the museums' collection strategy. And according to the three-day conference Collecting Geographies, held at the Stedelijk last March, it's a situation common to European modern art museums. Now, following in the footsteps of other major museums such as Tate Modern and Centre Pompidou, things are changing.
How can a limited geographic focus be reconciled with the universal values we customarily ascribe to art? And if we wish to broaden our outlook, how do we select? These are urgent questions as the world becomes ever-larger and diverse voices multiply. How Far How Near is only the first step towards engaging such issues. The title of the exhibition is derived from a work recently acquired by the Stedelijk, a textile sculpture created in 2012 by Ghanaian artist Dorothy Akpene Amenuke. This prominent work, which has been attracting attention for some time in the first gallery that visitors encounter upon entering the Stedelijk, tackles the problem of cultural classifications in a world subject to the age-long domination of intercontinental trade, colonization, and migration. In addition to many photos and posters from the collection, HOW FAR HOW NEAR contains "classic" work by artists including Roger Bissière, Paul Klee, Jacques Lipchitz, and Mario Merz, and contemporary artists like Iris Kensmil, Malick Sidibé, Michael Tedja, and Vincent Vulsma. Two separate photo displays present works by Ad van Denderen, Walid Raad, Koen Wessing, and a recent acquisition by Alfredo Jaar.
Participating artists
Roger André Bissière | Mario Merz | Willi Baumeister | Jacques Lipchitz | Paul Klee | Michael Tedja | Marlene Dumas | Tito Zungu | Paul Schuitema | Malick Sidibé | Vincent Vulsma | Abdoulaye Konaté | Billie Zangewa | Godfried Donkor | Lidwien van de Ven | Iris Kensmil | Dorothy Akpene Amenuke | Meschac Gaba | Alfredo Jaar | Koen Wessing | Ad van Denderen | Walid Raad | Guy Tillim | David Goldblatt | Grapus | Gordon Parks | Cas Oorthuys | Ian Berry | Henri Cartier-Bresson | William Irwin | Ed van der Elsken | Danny Lyon | Robert Lebeck | Robert Mapplethorpe | Sem Presser | George Rodger | Eddy Posthuma de Boer | Willem Diepraam | Gerard Fieret
Debates during the Public Program
November 27, 2014: De Balie
De Wereld in de "Kunstwereld": A debate in the context of the exhibition and Amsterdam Art Weekend.
December 18, 2014: stedelijk|forum
Jonas Staal sheds light on how and why American culture came to dominate Western Europe during the Cold War. Porter McCray reflects on the role of the Museum of Modern Art in disseminating American values through modern art.
January 2015: stedelijk|forum
At the close of the exhibition, Jean-Hubert Martin discusses his exhibition Magiciens de la Terre at Centre Pompidou, of which he was formerly director.
About Global Collaborations
The exhibition How Far How Near is part of the Stedelijk Museum's three-year project Global Collaborations, launched at the start of 2013. The project aims to achieve a well-informed and nuanced view of developments in contemporary art from a global perspective. With Global Collaborations, the Stedelijk examines advances in the visual arts throughout the world with a particular emphasis on emerging regions such as Africa, the Middle East, and Southeast Asia. The project is based on collaborative projects and connections with experimental and multifaceted art institutions. It spans exhibitions, publications, events, an online platform, and activities involving the Blikopeners.
Museology
/
Global Art History
/
---
Network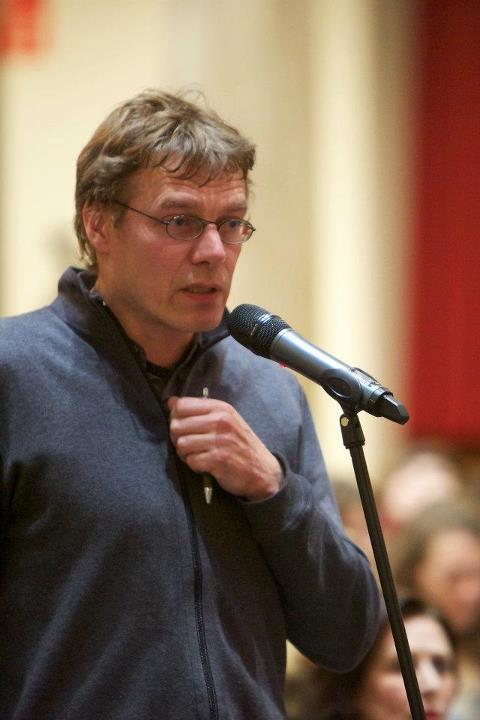 Jelle Bouwhuis
PhD researcher
---
Magazine