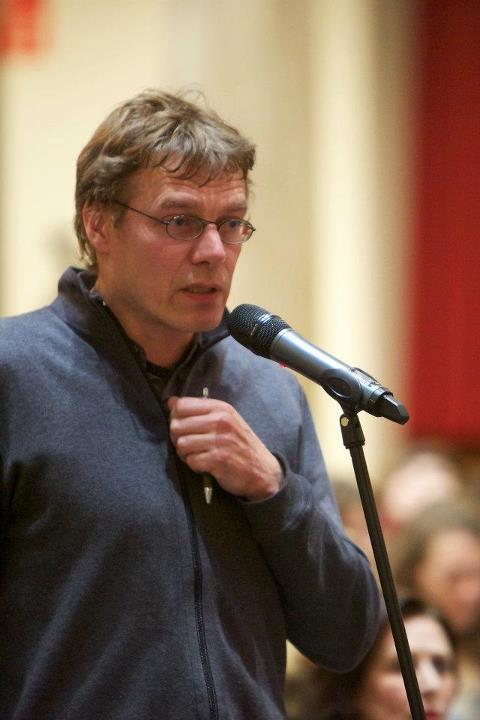 Jelle Bouwhuis
Jelle Bouwhuis (NL, 1965) is a PhD researcher with a focus on 'Modern and Contemporary Art Museums, Globalization and Diversity' at VU Amsterdam and Curator Modern Art at Museum Arnhem, the Netherlands.
Before he was curator at the Stedelijk Museum Amsterdam and head of the project space, Stedelijk Museum Bureau Amsterdam (SMBA). Bouwhuis was responsible for more than 30 exhibitions, including Monumentalism: History, National Identity and Contemporary Art (2010) at the Stedelijk Museum in Amsterdam. He was co-editor of the lecture series and accompanying publication Now is the Time: Art and Theory in the 21st Century (2008/2009).
Besides curating many solo and group shows his activities include intensive long-term assignments such as Project 1975 (2010-2012), which comprised institutional collaborations in Accra and Dakar. He initiated the three-year program Global Collaborations for the Stedelijk Museum and SMBA jointly (2013-2015), which includes collaborative exhibitions and programs in a.o. Yogyakarta, Beyrut, Belgrade and Mumbai. In the Stedelijk Museum itself he compiled the collection-based exhibition How Far How Near, The World at the Stedelijk (2014-2015), with a publication, as another outcome of this program.
In 2010, Bouwhuis was a recipient of the Abraaj Capital Art Prize together with artist Hala Elkoussy, In the same year he presented the group exhibition 'Monumentalism. History and National Identity in Contemporary Art' at the Stedelijk Museum as well as the accompanying publication. In 2013 he co-curated 'Spaces of Exception' in ArtPlay, Moscow, as a special project of the Moscow Biennial. Recent book publications are Now is the Time. Art and theory in the 21st Century (NAi Publishers, 2009), which he co-edited; and Project 1975 – Contemporary Art and the Postcolonial Unconscious (Blackdog Publishers, London 2014), i.c.w. Kerstin Winking, and Zachary Formwalt – Three Exchanges (Roma publishers, 2015).
He has worked as a freelance curator, art writer and advisor since 1994, and has been contributing to magazines such as Metropolis M, Frieze, Artforum, Universes-in-universe.org and for numerous monographic art books.
---
Magazine