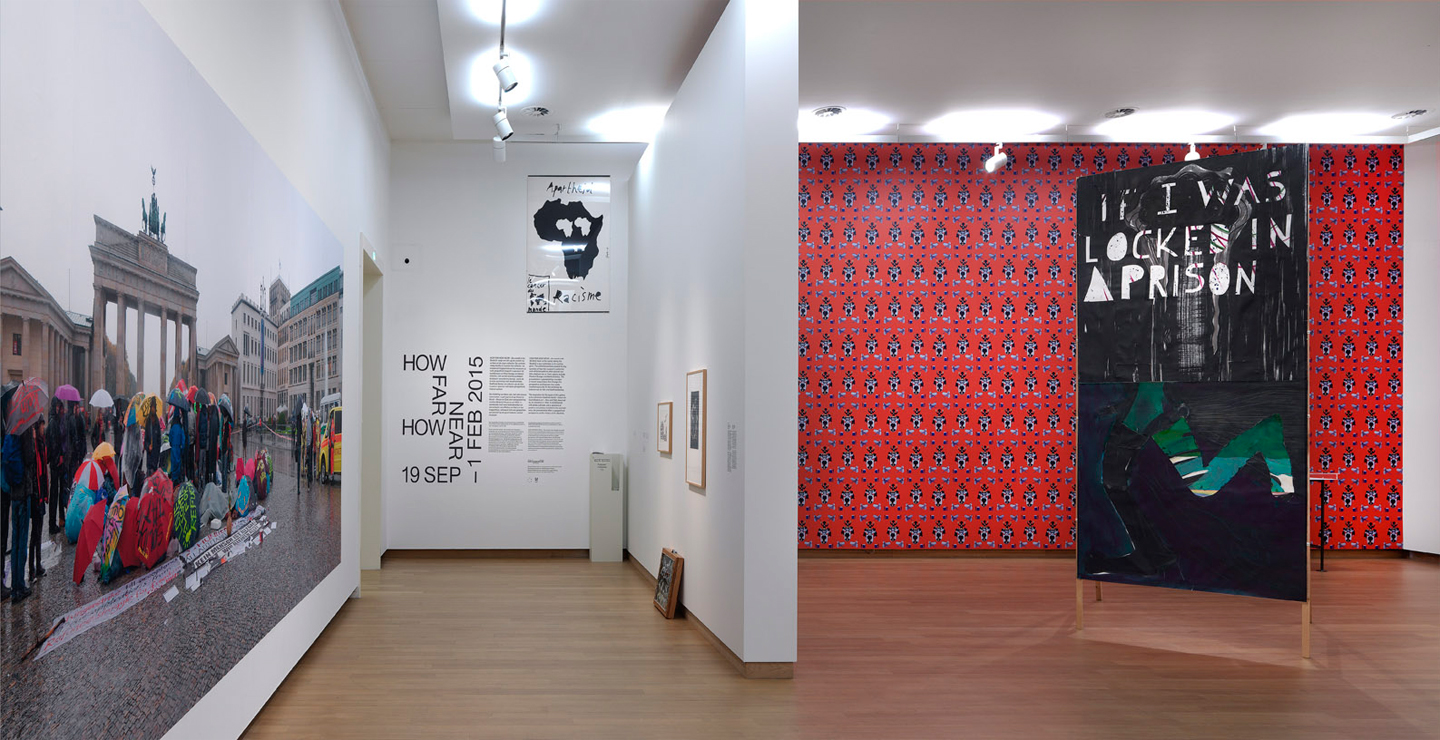 Conference: Collecting Geographies - Global Programming and Museums of Modern Art
Against the backdrop of globalization today, museums for modern and contemporary art in the West are inclined to pay serious attention to the acquisition and presentation of art from all over the world, beyond the still prevalent dominance of European and North American art. Given, on the one hand, the extreme concentration of internationally operating art institutions in Western Europe and the United States, and the often radically different self-understanding of non-Western art institutions on the other, the institutional claims to the global need to be reviewed, contextualized and contested.
A critical reassessment of the history of Western art museums provides an entrance into this discussion. Often the current all-encompassing scope in exhibition and acquisition practices, contrasts with conventional approaches which are assumed to be limited to a modernist focus on Western art and exhibition models. However, when taking a closer look to the institutional histories of such museums it often appears that they are more diverse and can offer interesting correspondences with today's curatorial practices and broadening international scope.
The Stedelijk Museum Amsterdam, which recently (re-)opened its renovated and extended premises on Amsterdam's Museum Square, serves as a good example. Although it is now mainly known for fostering modernist and (neo-)avant garde art practices especially from Europe and, since the mid-60s, the United States, it boasted a bewildering variety of itineraries in its exhibition program throughout its past. But this history has been neglected or perhaps even 'purified' through a modernist lense. The Folkwang Museum in Essen is another example, which houses a large collection of historical non-Western art objects that have mostly been neglected as a starting point for its exhibition programs over the last decades.
The conference Collecting Geographies – Global Programming and Museums of Modern Art reflects on the value of these histories of 'art from elsewhere', as key-note speaker Okwui Enwezor calls it. The conference also takes a closer look at the new inquiries into the relation between art institutions, globalization and postcolonial discourse – think of the various new exhibitition projects and acquisition policies of for example the Centre Pompidou, Tate Modern, Moderna Museet and the Stedelijk Museum. Moreover, there will be room for a critical investigation of the deployed terminology and theoretical discourse.
CONFERENCE SET-UP
For the conference Collecting Geographies (Stedelijk Museum, Amsterdam, 13-15 March 2014), curators and academic researchers are invited to explore:
– global itineraries concretized in museum collections and exhibitions.
– past and contemporary policies for 'global' programming and acquisitions developed by modern and contemporary art museums.
– theoretical and methodological reflections on globalization and the art world.
The organisation specifically welcomes papers on the following topics:
– Exhibition and collection histories of modern and contemporary art museums, with special interest in ethnographic moments, primitivism and purification tendencies, and their reassessment in the context of today and tomorrow.
– The division of modern art and ethnography, as well as the division of modern and contemporary art museum and the ethnographic museum, and the possible or impossible reconciliation of the two.
– Curatorial methods, attituted and exhibition practices which can reconcile versatile or even oppositional practices, traditions and histories, both in and beyond the predominating model of the white cube.
– Museum strategies that focus on local affinities within a larger (art-historical/global) framework
– Theoretical reflections on postcolonial theory, globalisation and the modern and contemporart art world.
Public keynotes and discussion panels
KEYNOTE LECTURES
– March 13, 7:30-8:30 pm: Pamela M. Lee (professor, art and art history, Stanford University)
– March 14, 10:30-11:30 am: James Clifford (professor emeritus, history of consciousness, University of California, Santa Cruz)
– March 15, 10.30 – 11.30 am: Annie Cohen-Solal (University lecturer, general commissioner of Magiciens de la terre 2014, Centre Pompidou, Parijs) and Paul Goodwin (curator, lecturer and ex-director of Tate Britain's Cross Cultural Programme).
– March 15, 4.30-6.00 pm: Wrap-up
DISCUSSION PANELS
Global Collaborations
March 13, 8:30-9:30 pm
Stedelijk Museum Amsterdam
Panel participants
Ann-Sofi Noring (co-director, Moderna Museet)
Tobia Bezzola (director, Museum Folkwang)
Wayne Modest (head of research, Tropenmuseum)
Jeroen de Kloet (ASCA/AGS)
Opening address: Jelle Bouwhuis (head curator, Global Collaborations)
Moderator: Margriet Schavemaker (head of collections and research, Stedelijk Museum Amsterdam)
Thinking Globally: Museums, Art and Ethnography after the Global Turn
March 14, 8:00-10:00 pm
Tropenmuseum Amsterdam
Panel participants
Kader Attia (artist)
James Clifford (professor emeritus, history of consciousness, University of California, Santa Cruz)
Pamela M. Lee (professor, art and art history, Stanford University)
Wendelien van Oldenborgh (artist)
Jette Sandahl (director, Museum of Kopenhagen)
Moderator
Leon Wainwright (The Open University and editor-in-chief of the Open Arts Journal)
Museology
/
Global Art History
/
---
Network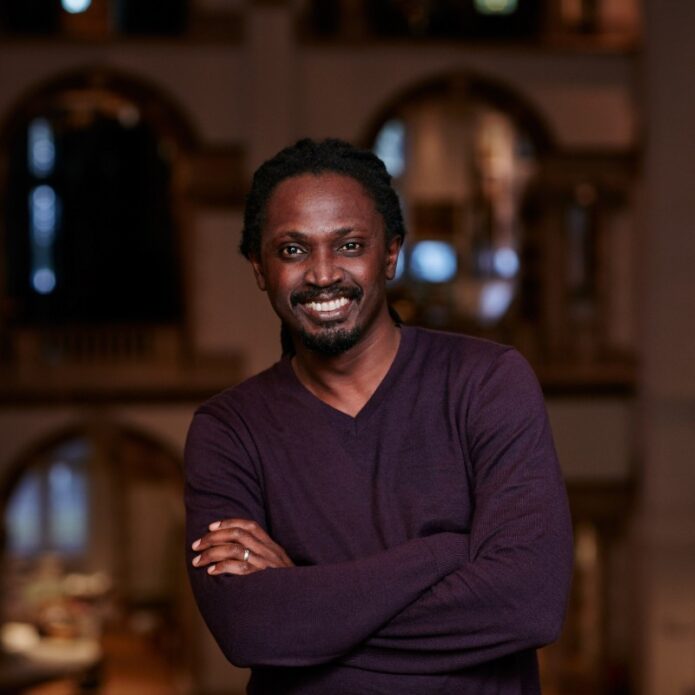 Wayne Modest
Head of the Research Center of Material Culture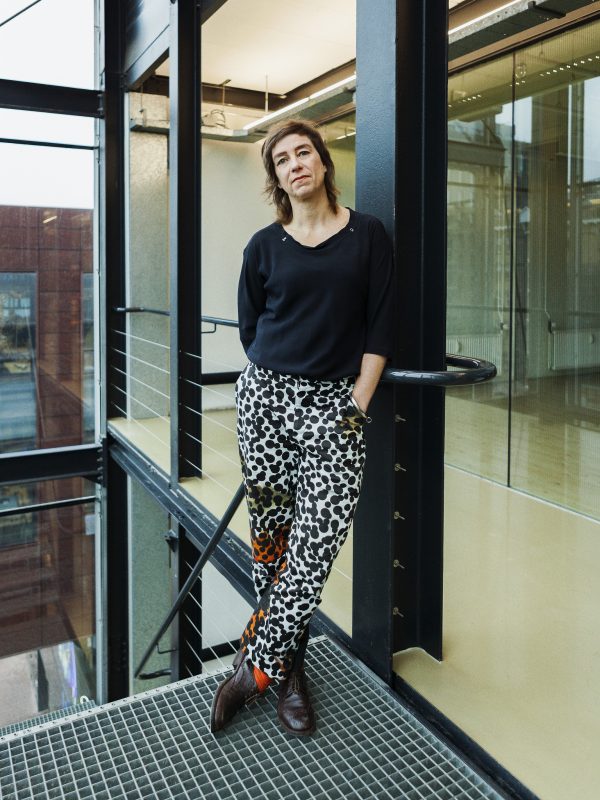 Wendelien van Oldenborgh
Artist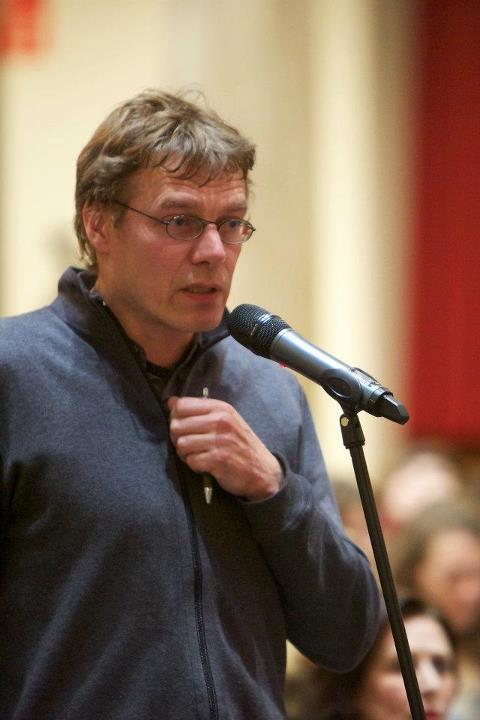 Jelle Bouwhuis
PhD researcher
---
Magazine