23 jul 2017
15:00 - 17:00
Live conversation HOME #1: Imaginations of HOME
What is the meaning of the word 'home' for those who live in or have been forced to flee a context of war, violence, occupation, and displacement? A home can refer to a physical place, but it can also exist in memories and imagination. In this first Sunday afternoon event in the context of exhibition HOME, we depart from the writing of the famous Palestinian poet Mahmoud Darwish (Palestine 1948 – United States 2008). His work is imbued with a profound desire to turn the melancholy memories of his childhood home into an imaginary poetic landscape for the Palestinian people. From 1970 onwards, Darwish spent his life in exile as political refugee. In an interview with Newsweek International (March 20, 2000), he has said:
"Poems can't establish a state. But they can establish a metaphorical homeland in the minds of people. I think my poems have built some houses in this landscape."
For this event, we invited celebrated Palestinian poet Fatena Al Ghorra (lives & works in Antwerp, Belgium) and Syrian artist Samer Al Kadri (lives & works in the Netherlands, set up the recently opened Pages Book Store Cafe Amsterdam) to the Framer Framed exhibition space, for a conversation on the potential of imagination and the arts to 'build metaphorical homes'. We will also go into a live Skype conversation with Gaza, connecting to Palestinian poet Somaya El Sousi, who will talk to us from the start-up hub Gaza Sky Geeks. The afternoon will be moderated by writer, journalist and teacher Chris Keulemans.
Free Entry

---
On the exhibition 'Home'
What does it mean to be forced to flee your home and become internally displaced? What is the meaning of the word 'home' in the context of war, diaspora, exclusion, and displacement? These questions are central to the exhibition HOME, curated by Meta Knol, with the photographic works of Destroyed House Gaza (2016-2017) by Dutch artist Marjan Teeuwen, and video blogs made by Palestinian photographer Ezz Al Zanoon and journalist Rawan Mahady.
On the speakers
Fatena Al Ghorra is a poet, author and journalist of Palestinian origin, who lives in Belgium. She has published four books of poetry, two of which have been translated into other languages. Al Ghorra's fifth book will be released this year in Arabic, and the beginning of next year in Dutch. Her work is featured in the anthology 'Fifty years of Palestinian Poets'. In 2012, she won the El Hizjra prize for Dutch language writers of diverse background. And in 2014 one of her books won a prize in Rome for the best Arabic book translated to Italian. After a career in broadcasting in Gaza, she is now a freelance journalist for Al Jazeera, a lecturer, a performer, and the organizer of poetry events throughout Belgium and the Netherlands, including Fatena Poetry Salon.
Samer Al Kadri is an artist from Syrian origin who currently lives and works and Amsterdam. He is the founder of the recently (June 2017) opened bookstore Pages in Amsterdam, at the Prince Claus Fund Gallery, , supported by the Prince Claus Fund and the Amsterdam Fund for the Arts. Pages is an Arabic bookstore for displaced Syrians and locals alike to meet, but also a cafe, a home for music, arts and a place to gather – tagline "A home away from home". Al Kadri and his family fled their homeland Syria first to Jordan in 2011, then to Turkey in 2013. In Istanbul Al Kadri set up the first, original Pages store. Al Kadri also founded his own children's literature publishing company in Syria back in 2005, called Bright Fingers Publishing House.
Somaya El Sousi is a poet who was born in Gaza City in 1974. She studied English language at Gaza's Al-Azhar University, and works as a researcher in the sociological division of the Palestinian Planning Centre. Four collections of her poetry have been published so far: The First Sip of the Sea's Chest (1998), Doors (2003), Lonely Alone (2005), Idea, Void, White – in a joint collection with the poet Hala El Sharouf, published by Dar Al-Adab, Beirut, (2005). Sousi is a member of the Palestinian Writers Union, and a founding member of the organisation Afkaar – Society for Developing and Improving Youth Abilities.
Hisham Abu Asaker is a Palestinian poet and writer, born in 1990. He is a multimedia graduate. Abu Asaker works as member and coordinator at Utopia association, and volunteer member and Coordinator at Gaza Center for Culture and Arts. He writes in local and Arabic press, and in 2012 published a poetry collection in Tunisian, titled "Forgetfulness Tears Our City". More recently, he issued a poetry collection titled " Dead ruling the world" which won the "Ali al Khalili" poetry award, first place- Ministry of Culture, 2016.
Moderator
Chris Keulemans is a Dutch writer, journalist and teacher. He grew up in Baghdad, Iraq. Keulemans was artistic director of the Tolhuistuin until September 2014. In 1984 he founded the literary bookshop Perdu in Amsterdam. During the nineties, Keulemans worked at De Balie, Centre for culture and politics in Amsterdam, first as a curator, later as director. He has published books, fiction and nonfiction, as well as numerous articles on art, social movements, migration, music, cinema and war for national newspapers.
---
Public program HOME
In the context of exhibition HOME, Framer Framed organises four live conversations in which we directly connect to Gaza via Skype, to take place on Sunday afternoons (15:00-17:00) during the exhibition. Locally invited guests in Gaza connect from start-up hub Gaza Sky Geeks, opening up for conversation with the public and invited guests at Framer Framed. Rawan Mahady is organising these connections from Gaza. Imaginations of HOME is the first event in the series. Save the date for the upcoming events:
Sunday 23 July, 15:00 – 17:00 – Live conversation #1
Sunday 6 August, 15:00 – 17:00 – Live conversation #2
Sunday 27 August, 15:00 – 17:00 – Live conversation #3
Sunday 3 September, 15:00 – 17:00 – Live conversation #4
Midden-Oosten
/
Diaspora
/
---
Exposities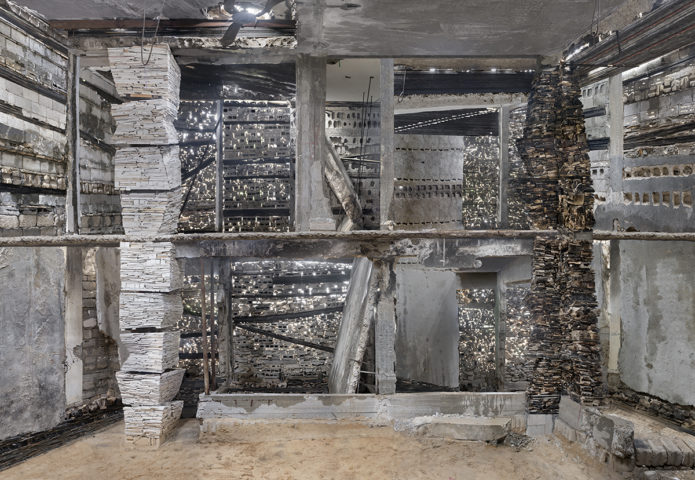 Expositie: HOME
Met werk van Marjan Teeuwen, Ezz Al Zanoon en Rawan Mahady samengesteld door Meta Knol
---
Agenda
Live conversation HOME #2: The Nakba, Heritage and Cultural Memory
Een bijeenkomst in de context van de expositie 'Home'.
---
Netwerk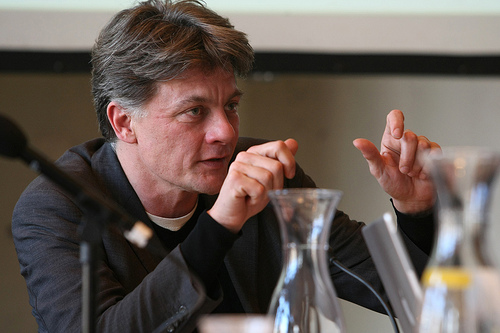 Chris Keulemans
Schrijver, verbinder en debatvoorzitter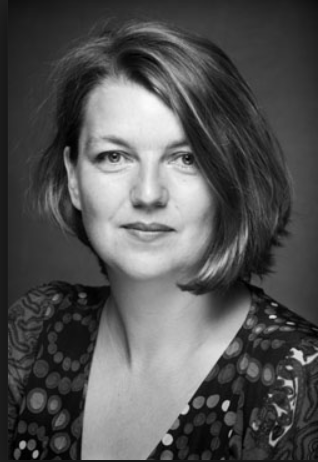 Meta Knol
Kunsthistoricus