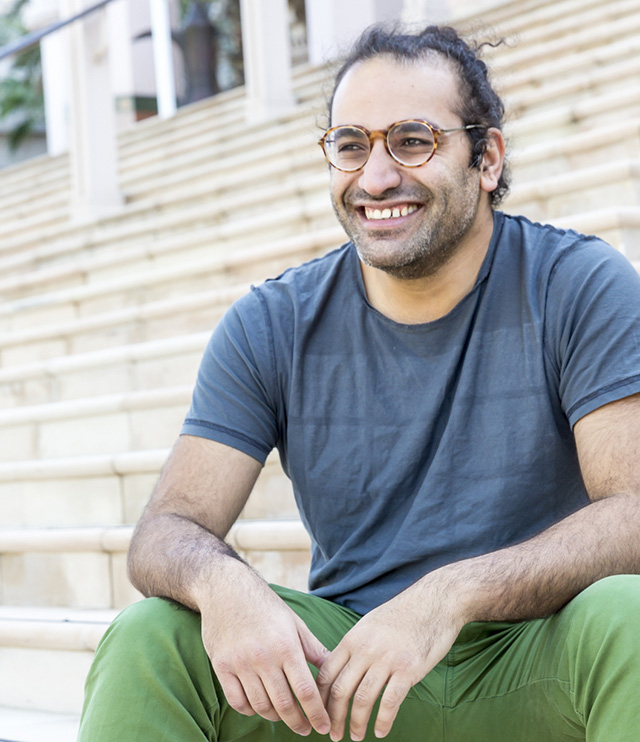 Yazan Khalili
Yazan Khalili (1981) is an architect, visual artist, and cultural activist who lives and works out of Palestine.
Using photography and the written word, Khalili unpacks and frames historically constructed landscapes landscapes, institutions, and social and technological phenomena as politicised entities. Borrowing from cinematic language, images become frames where the spectator embodies the progression of time and narratives. He has woven together parallel stories over the years, forming both questions and paradoxes concerning scenery and the act of gazing. All of which are refracted through the prism of intimate politics and alienating poetics. In particular, he focuses on the effect of geographical distance on our rendering of territory, and its ability to heighten or arrest our political and sentimental attachments.
His background in architecture also inspires him to look at landscapes in a critical manner, deconstructing colonial visual discourse around Palestine. His practice engages with the settler colonial question, whether in Palestine or elsewhere. He has worked extensively on surveillance related technologies such as facial recognition and its links with indigenous masks and European recognition of who is human during European colonisation. He is interested in structures, institutional as well as other, and how those structures are built, and how they perform. This aspect can be traced both in his work at Khalil Sakakini Cultural Center, in Ramallah where he has been leading the institution, critiquing funding and the foundations of a cultural institution under settler colonialism, and in his recent installation on the roof of the Palestinian Museum where he has installed a large stone emphasising the 'weight' of art and the institutional responsibility that comes with it. Khalili uses multiple forms, however in his videos, photography and artist books his textual narratives play a large part. He is aware of the fluctuating economy of the image and the visual archive in our time, at many times alluding to it, and so ensures to add a scrupulous narrative over it. The tone of the narrative is never abstract, but mostly poetic, as if refusing to engage in a 'factual' tone, entrusting the language of fiction to the oppressed.
Yazan Khalili was part of the Framer Framed exhibition House of Wisdom from 24 November 2017 till 7 January 2018. His work has been exhibited in various places, most recently at Documenta 15 in Kassel, DE, from 18 June to 25 September 2022. Currently, he is a PhD candidate in the Amsterdam School for Cultural Analysis and just finished his guest artist in residence at the Rijksakademie, Amsterdam (2020-2022). 
---
Exposities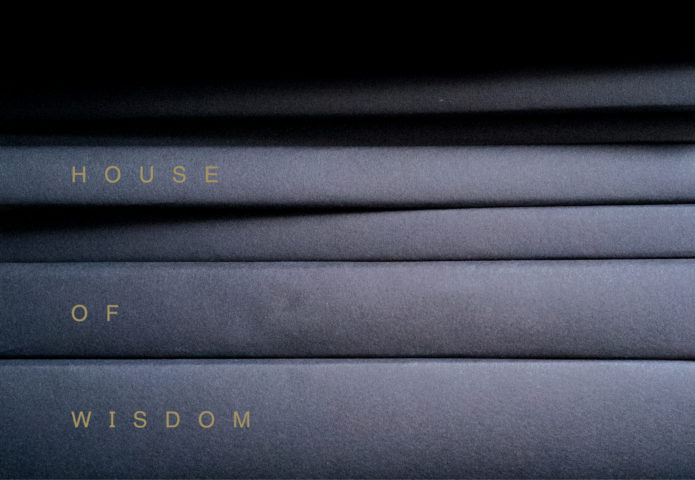 Expositie: House of Wisdom
Samengesteld door het Çukurcuma Collectief (Naz Cuguoğlu en Mine Kaplangı)
---
Agenda
(un)Common Grounds: Reflecting on documenta fifteen
Een twee daags forum georganiseerd door Framer Framed, Akademie van Kunsten & het Van Abbemuseum