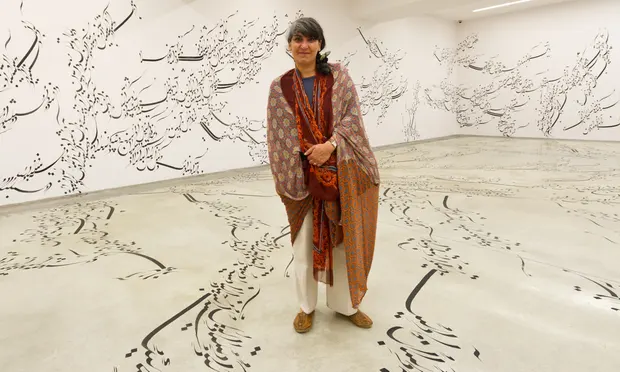 Parastou Forouhar
Parastou Forouhar is an Iranian artist born in 1962 in Tehran, Iran. She holds a Master of Arts from the Aufbaustudium an der Hochschule fur Gestaltung in Offenbach, Germany. Forouhar permanently relocated to Germany after the political murder of her parents in Iran in 1998. The loss of her parents, Dariush and Parvaneh Forouhar fuels Forouhar's work and challenges viewers to take a stand on war crimes against innocent citizens. Forouhar's art reflects her criticism of the Iranian government and often plays with the ideas of identity. Her artworks express a critical response to the politics in Iran and Islamic Fundamentalism. She has produced many site-specific installation pieces, including animations, digital drawings and photographs, and works on canvas. Forouhar's work has been exhibited worldwide including in Iran, Germany, Russia, Turkey, England, the United States and more.
In 2012 she received the Sophie von La Roche Award in recognition for her work that confronts displacement, gender and cultural identity issues.
Her work has been featured in several art fairs including the Brodsky Center Fair, Rutgers University, New Jersey, USA (2015) and Pi Artworks fair, Istanbul/London, in 2016 and 2017. 
Selected solo exhibitions include:
Limbo , Karin Sachs Galerie, Munich, Germany (2021); Written Room , Werkbund, Frankfurt, Germany (2019); Before All Eyes , Epiphaniaskirche, Frankfurt, Germany (2018); the Grass is Green, the Sky is Blue and She is Black, Museum Lindwurm, Stein am Rhein, Germany (2017); Kiss Me , Rose Issa projects, London, United Kingdom (2014); Parastou Forouhar at RH Gallery, New York, USA (2010) and Leighton House, London (2010).
Selected group exhibitions include:
Women's Bodies, Kurpfälzisches Museum Heidelberg, Germany (2021); Body, Gaze, Power , Kunsthalle Baden Baden, Germany (2020);Rebel, Jester, Mystic, Poet: Contemporary Persians, Aga Khan Museum, Toronto – Museum of Fine Arts, Houston (2017); Agoraphobia, Azad Gallery, Tehran, Iran (2015); Speaking from the Heart, Framer Framed, Amsterdam, the Netherlands (2013) and The Fascination of Persia, Rietberg Museum, Zurich, Switzerland (2013).
In 2013, she participated in the group exhibition Speaking from the Heart, curated by Shaheen Merali, at Framer Framed, Amsterdam.
---
Exposities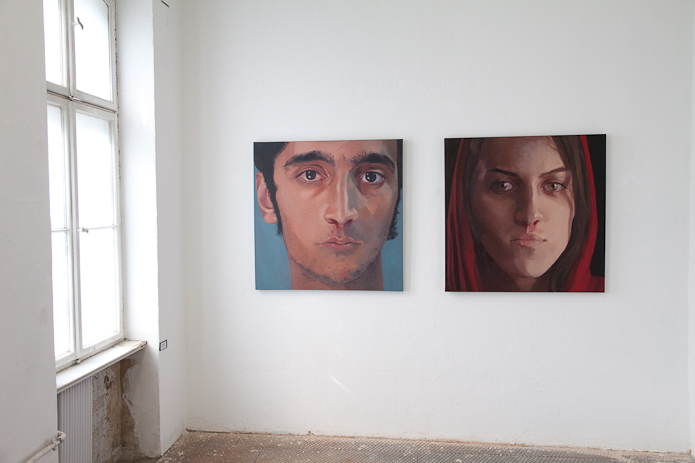 Expositie: Speaking from the Heart - The Polemic Sensibility from Iran
Een expositie met werk van 23 hedendaagse kunstenaars uit Iran en de diaspora samengebracht door Shaheen Merali