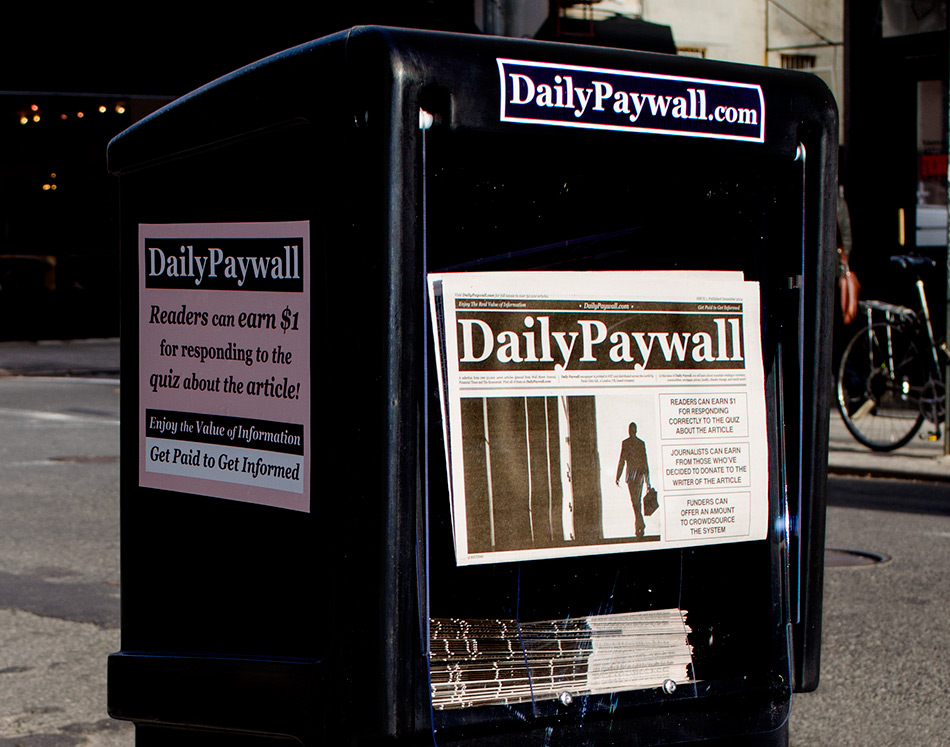 Paolo Cirio
Paolo Cirio was born in Turin, Italy in 1979 and currently lives in NYC. He engages with legal, economic and semiotic systems of the information society. His works investigates social fields impacted by the Internet, such as privacy, copyright, democracy and economy.
Paolo Cirio shows his research and intervention-based works through prints, installations, videos, and public art. Cirio's installations and artworks condense his sophisticated work in order to document and illustrate the outcomes, potentials and significance of his performances and progressive concepts.
Cirio's artworks often engage power structures, global mass media and the general public in art performances that embody contemporary social and economic conflicts. Because of his artistic provocations, Cirio has often been subject to investigations, legal and personal threats by governmental and military authorities, powerful multinationals and financial institutions, as well as crowds of ordinary people.
His controversial artworks have unsettled institutions as such as Facebook, Amazon, Google, VISA, Pearson, Cayman Islands and NATO, among others.
Cirio has exhibited in international museums and institutions and has won numerous prestigious art awards. His artworks have been covered by hundreds of media outlets worldwide and he regularly gives public lectures and workshops at leading universities. He has also won a number of awards, including Golden Nica at Ars Electronica, Transmediale Prize and the Eyebeam fellowship, among others.
Cirio's artworks have been presented and exhibited in major art institutions, including International Kunstverein Luxembourg, 2016; ICP Museum, NYC, 2016; Artium Museum, Vitoria-Gastei, 2016; Gaîté Lyrique, Paris, 2016; China Academy of Art, Hangzhou, 2015; Somerset House, London, 2015; Het Nieuwe Instituut, Rotterdam, 2015; Utah MoCA, 2015; Vancouver Art Gallery, 2015; Cenart, Mexico, 2015; Kasseler Kunstverein, Kassel, 2015; Victoria & Albert Museum, London, 2014; Open Society Foundation, NYC, 2014; TENT, Rotterdam, 2014; DOX Prague, 2014; MoCA Sydney, 2013; ZKM, Karlsruhe, 2013; CCCB, Barcelona, 2013; CCC Strozzina, Florence, 2013; MoCA Denver, 2013; MAK, Vienna, 2013; Architectural Association, London, 2013; MoMA, Rio de Janeiro, 2012; National Fine Arts Museum, Taichung, 2012; Wywyższeni National Museum, Warsaw, 2012; AEC Museum, Linz, 2011; SMAK, Ghent, 2010; National Museum of Contemporary Art, Athens, 2009; Courtauld Institute, London, 2009; PAN, Naples, 2008; MoCA Taipei, 2007; Sydney Biennal, 2007; NTT ICC, Tokyo, 2006.
Cirio has had solo shows at International Kunstverein Luxembourg, 2016; NOME Gallery NYC 2016 and Berlin 2015; Bellegard Centre Culturel, Toulouse, France, 2015; Kasa Gallery, Istanbul, Turkey, 2013; Aksioma Institute for Contemporary Art, Ljubljana, Slovenia, 2013 and 2011.
---
Exposities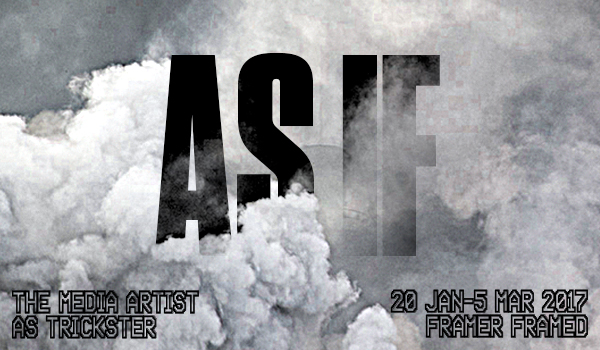 Expositie: As If - The Media Artist as Trickster
Over politieke mediakunst waarin verschillende vormen van misleiding centraal staan, samengesteld door Annet Dekker en David Garcia ism Ian Alan Paul