Annie Jael Kwan
Annie Jael Kwan is an independent curator, writer, researcher and producer based in London. She has worked as producer and curator on numerous arts projects in the UK and internationally since 2005, working with major arts and cultural institutions including the South Bank Centre, Geffrye Museum, Barbican Centre and the Live Art Development Agency. She founded the curatorial partnership, Something Human, in 2012, to focus on her interests in the critical ideas and explorations surrounding movement across borders. Something Human has delivered projects in the UK, Rome, Venice, Belgrade, Skopje, Lisbon and in Singapore. For Something Human, she has co-curated Something Human at the Terminal (2013), the travelling exhibition MOVE W I T H (OUT) (2013-2016), From East to the Barbican (2015), CCLAP (Cross-Cultural Live Art Project 2014-2016) and Krísis in partnership with Nottingham Trent University, Bonington Gallery and Nottingham Contemporary.
In 2016, she completed a self-initiated curatorial research residency with Java Arts in Cambodia, with the support of the Artists International Development Fund and the National Arts Council Singapore. This generated the collection of interviews and digital materials that would form a significant part of the pioneering Southeast Asian Performance Collection, launched at the Live Art Development Agency in London during the M.A.P. (Movement x Archive x Performance) project. M.A.P. extended across multiple sites with a programme of live performance in collaboration with Diaspora Pavilion and the International Curators Forum in Venice, an artist residency exploring Vietnamese diaspora in London, and a programme that marked the inauguration of the landmark Collection. She was also selected for the International Curators Forum's curatorial programme, Beyond the Frame, and for Outset and Arts Council England's development programme for emerging curators. For the latter, her selected curatorial proposal resulted in the colloquium, Curating Radical Futures at Tate Modern. She recently founded and co-leads the research network and collective, Asia-Art-Activism, currently in residence at Raven Row till June 2019.
At Framer Framed, Annie is curator of the 2018 exhibition UnAuthorised Medium (16 September – 18 November 2018).
---
Exposities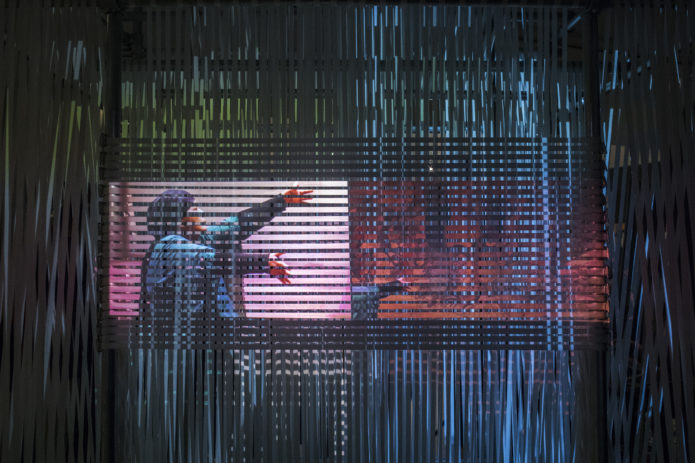 Expositie: UnAuthorised Medium
Een groepstentoonstelling samengesteld door Annie Jael Kwan
---
Agenda
Finissage weekend UnAuthorised Medium: Intense Visitations
Performances en presentaties in het sluitingsweekend van tentoonstelling UnAuthorised Medium.
Symposium: UnAuthorised Medium - Return and Repatriation
Onderdeel van het openingsweekend voor tentoonstelling UnAuthorised Medium.
Opening: expositie UnAuthorised Medium
Met curator Annie Jael Kwan en deelnemend kunstenaars Noel Ed De Leon, Sau Bin Yap, Erika Tan en Sung Tieu.
---
Magazine