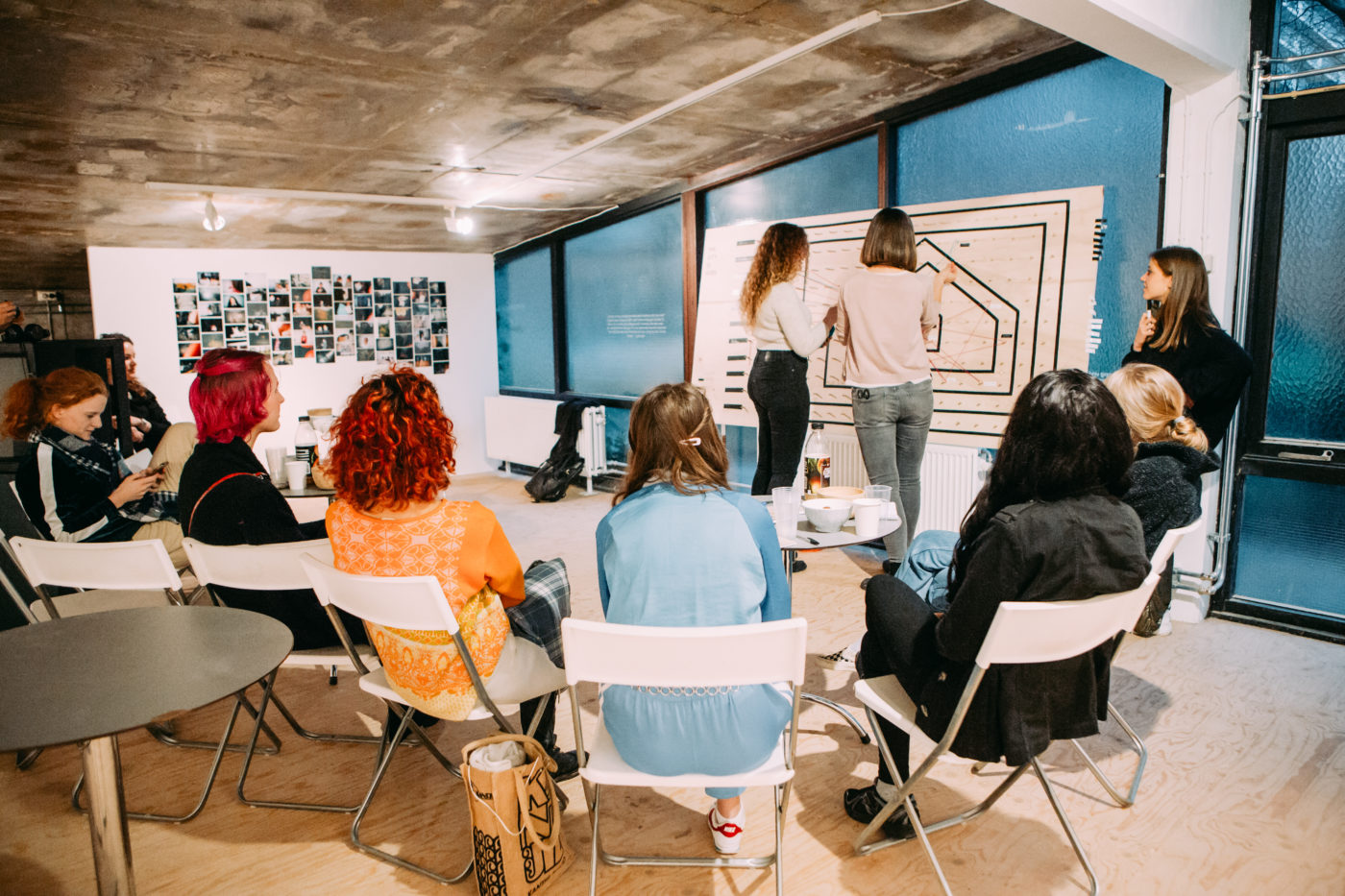 11 Feb 2019
16:00 - 20:00
The City is Ours #2: Fotografie & burgerschap
The City is Ours is een uitwisselingsproject tussen Amsterdam en Tunis. Jonge vrouwen in beide steden volgen een reeks artistieke workshops waarin ze hun ideeën over de openbare ruimte kenbaar maken, met kunst als middel. Op 8 maart, Internationale Vrouwendag, komt het resultaat samen in een tentoonstelling, geopend door Femke Halsema!
Deze tweede workshop binnen project The City is Ours wordt gegeven door Dalal El Ouariachi (Fotografie) & Sietske Zweegman (Burgerschap).
---
The City is Ours #2: Fotografie en burgerschap
Workshop fotografie: Dalal El Ouariachi
El Ouariachi studeerde in 2015 af als Social Worker en is daarna gestart met de opleiding fotografie aan The FotoFactory in Amsterdam. In haar werk komen haar passie voor fotografie en sociaal ondernemen samen in haar werk. Tijdens deze workshop fotografie van Dalal El Ouariachi gaan we in op jouw leefomgeving en fotografie als visuele communicatie. Door beeld te bekijken, te leren wat de basisprincipes van fotografie zijn en hoe je dit kunt gebruiken, ga jij je eigen verhaal vertellen aan de hand van zelf gemaakte foto's.
Workshop burgerschap: Sietske Zweegman
Tijdens de workshop van Sietske Zweegman gaan we het spel Terra Nova Minimaatschappij spelen. Als jonge vrouw heb je ideeën over de manier waarop de inrichting van de openbare ruimte zou kunnen worden aangepast zodat jij je er prettiger voelt. De openbare ruimte is van iedereen, maar hoe kom je nou tot een plan voor de inrichting van de openbare ruimte waar iedereen zich in kan vinden?
Terra Nova Minimaatschappij is een spel voor kinderen én volwassenen om lastige maatschappelijke thema's bespreekbaar te maken. Aan de hand van een verhaallijn op een onbewoond eiland discussiëren spelers over hun ideale samenleving.
Locatie
Werkplaats Molenwijk (Amsterdam-Noord),
Molenaarsweg 3
1035 EJ Amsterdam
Klik hier voor meer informatie.
---
The City is Ours is een initiatief van Framer Framed in samenwerking met Spring to come, Framer Framed, Mellouki Cadat en Netwerk Democratie en is in samenwerking met Jasmine Foundation vormgegeven.
The City is Ours wordt gesteund door European Cultural Foundation (ECF), Prince Claus Fund (PCF), Fonds ZOZ.
Photography
/
Amsterdam Noord
/
Citizenship
/
Feminism
/
---
Exhibitions
Exhibition: The City is Ours (Werkplaats Molenwijk)
With installations, photography, and videos made by young women in Amsterdam and Tunis, reflecting their visions on what our cities should look like
---
Agenda
The City is Ours #1: Dit is ook mijn wijk!
Eerste workshop in de The City is Ours reeks.
Project and exhibition: The City is Ours
An exchange project for young women in Amsterdam and Tunis.