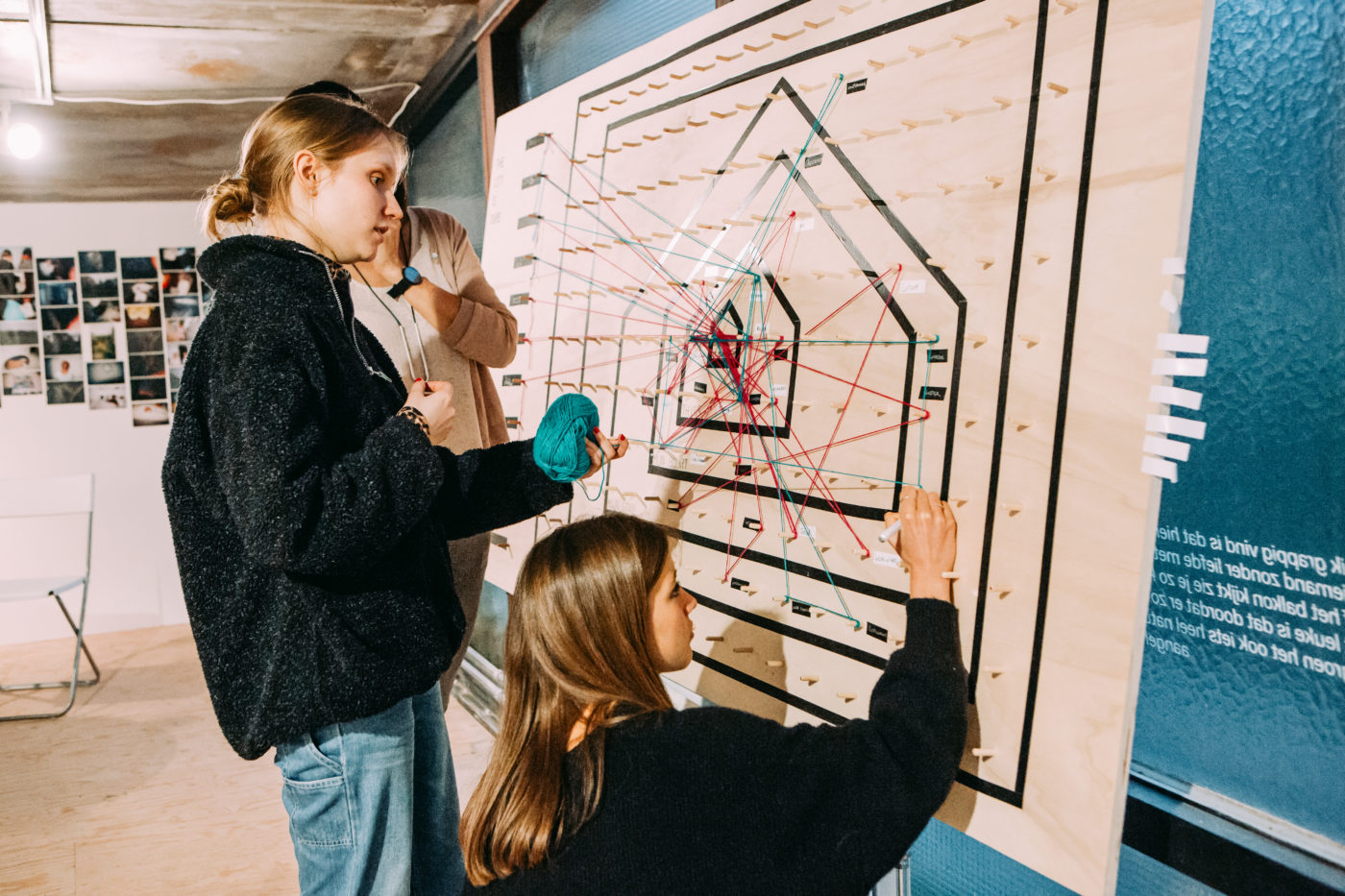 8 Mar –
23 Apr 2019
Exhibition: The City is Ours (Werkplaats Molenwijk)
On 8 March, International Women's Day, the exhibition The City is Ours opens at Werkplaats Molenwijk in Amsterdam! With installations, photography, and videos made by young women in Amsterdam and Tunis, reflecting their visions on what our cities should look like. The exhibition is on view (extended!) to 23 April 2019.
---
The City is Ours is a project in Amsterdam (Molenwijk) and in the Tunesian capital of Tunis (in the neighbourhood Fouchana), in which a group of girls and young women take ownership over public space. What would they change if they had the power to decide? What are their ideas on improving our cities so that they feel safe and welcoming to everyone?
In February 2019, the participants followed multiple workshops under the guidance of artists, photographers and architects, in which they created artworks surrounding this theme. The result will be presented to the public in the The City is Ours exhibition at Werkplaats Molenwijk.
Opening 8 March
10.30 – 13:00
The exhibition will be opened by Erna Berends, from 11:00. There will also be speeches by Kati Piri and Sacha Prechal, and a Q&A with the participants! Followed by festive bites and drinks, courtesy the European Parliament Liason Office.
Language: Dutch.
Address:
Werkplaats Molenwijk
Molenaarsweg 3
1035 EJ Amsterdam
Opening hours:
Tues – Fri 12:00 – 18:00
Exhibition on view from 8 – 23 April
Sign up: Facebook event
---
The City is Ours is an initiative of Framer Framed in collaboration with Spring to Come, Netwerk Democratie, Mellouki Cadat en #EUandME, in collaboration with the Jasmine Foundation. This project came about in collaboration with students from the Minor Public and Participation of the Reinwardt Academy.
The City is Ours is supported by the Prince Claus Fund, European Cultural Foundation and Fonds ZOZ.
Feminism
/
Amsterdam Noord
/
Community & Learning
/
---
Agenda
The City is Ours #2: Fotografie & burgerschap
Uitwisselingsproject tussen Amsterdam en Tunis.
The City is Ours #1: Dit is ook mijn wijk!
Eerste workshop in de The City is Ours reeks.
Project and exhibition: The City is Ours
An exchange project for young women in Amsterdam and Tunis.
---
Magazine