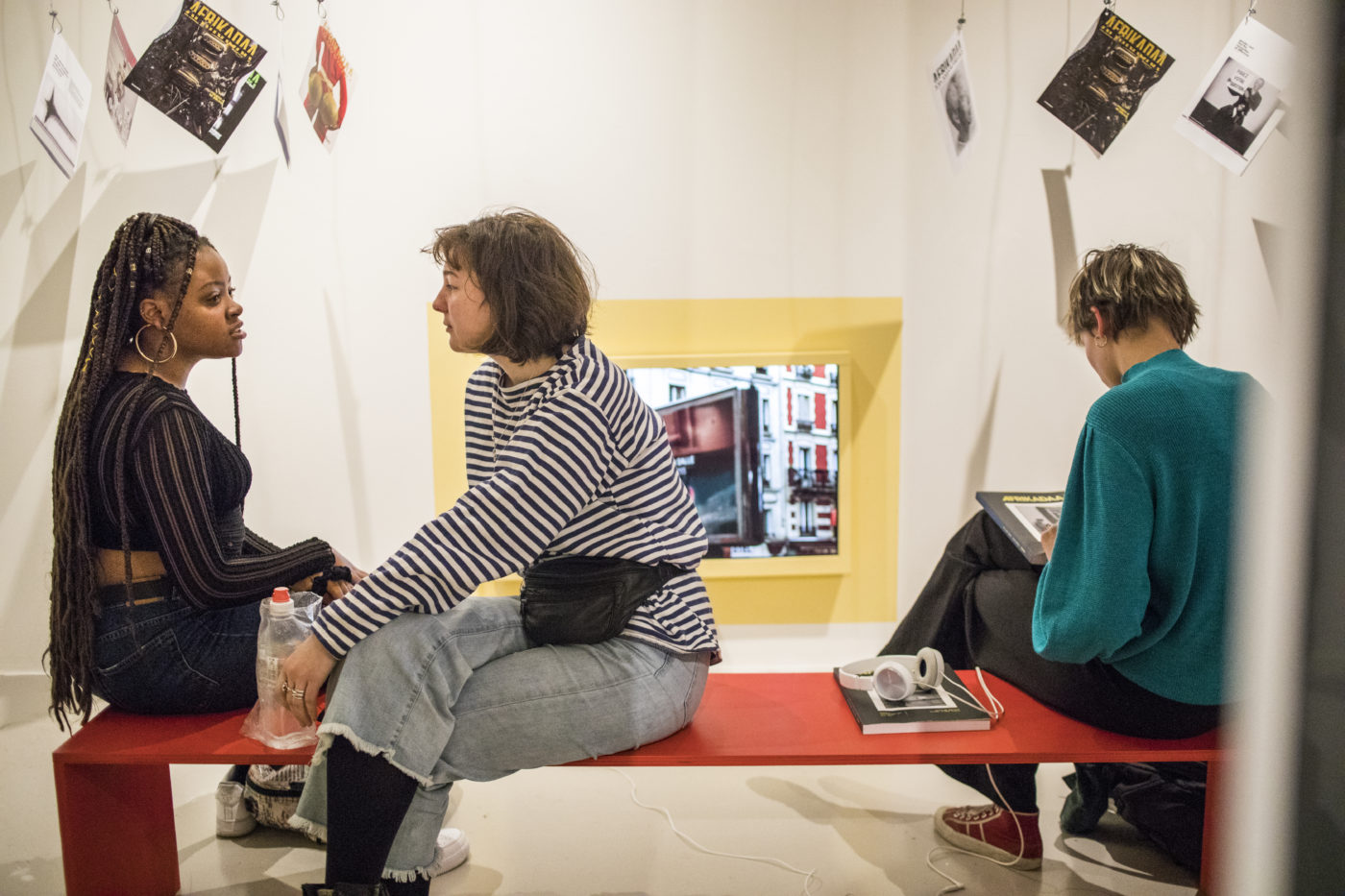 13 Dec 2018
19:30 - 21:30
Opening: Exhibition Diasporic Self: Black Togetherness as Lingua Franca
Join us on 13 December for the opening of Diasporic Self: Black Togetherness as Lingua Franca, a collaborative project initiated by artist and curator Barby Asante and researcher and curator Amal Alhaag! On view at Framer Framed from 14 December 2018 – 17 February 2019.
---
Artists
Ajamu,
Lydienne Albertoe,
Jabu Arnell,
Nadeem Din-Gabisi,
Afaina de Jong & Inna Vision,
Anne Krul,
Silvia Martes,
Nástio Mosquito,
Pascale Obolo.
Diasporic Self looks into the meaning, conditions and complexities of the notion of Black Togetherness across Europe. In what ways does Black Togetherness manifest itself in visual and sonic cultures in various urban and contested spaces, institutions and architectures? And what is the role of alternative lexicons in (re)shaping the practices and daily lives of black artists, activists and cultural producers?
Subverting the notion of the 'exhibition', Diasporic Self departed from the question: how can we come up with new, decolonial forms of narrating black visual and sonic culture spatially? Architects Afaina de Jong & Innavision designed a living space for everyday vernacular, performances, radio, translations and improvisations. Drawing together myriad black voices from across Europe, the project functions as an experimental platform for (un)doing, memories, presences and togetherness about Black Diasporic communities, by Diasporic selves.
Diasporic Self takes place in two spaces simultaneously – Framer Framed in Amsterdam (13 Dec) and 198 Contemporary Arts & Learning in London (7 Dec. Opening event: Black Togetherness As Lingua Franca at 198) CAL.)
Opening party:
Thursday 13 December, 19:30 – 21:30
In presence of Amal Alhaag, Barby Asante & artist Jabu Arnell
With poetry, music, dancing, drinks & a ritual for black togetherness by a surprise guest…
Join us! (Facebook event)
Read more on Diasporic Self: Black Togetherness as Lingua Franca
Diaspora
/
---
Exhibitions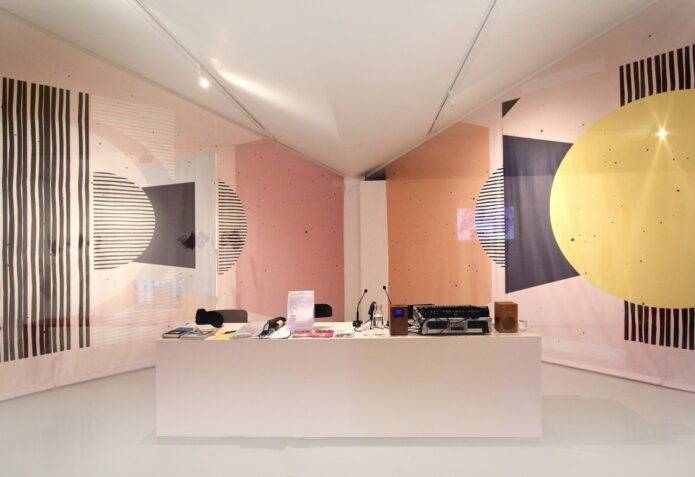 Exhibition: Diasporic Self - Black Togetherness as Lingua Franca
A project initiated by Amal Alhaag and Barby Asante
---
Agenda
Finale Diasporic Self: Black Love Letters & Manifestos
An event celebrating the final day of Diasporic Self: Black Togetherness as Lingua Franca.
Diasporic Self: Lexicon of Black Poetics
This event offers space for (performative) readings that peel away, show, uncover the layers and complexities of black poetics of the everyday.
Black Queerness & Diasporic Lives
An event on everyday intergenerational black queer social life, love and communities to look into the embodied experience of Black Queer people in Europe.
Diasporic Self II: Dancing as lingua franca (a gathering in progress)
An event in light of Amsterdam Art Weekend 2018, with Hannah Catherine Jones, Ogutu Muraya, Amal Alhaag and Barby Asante.
---
Network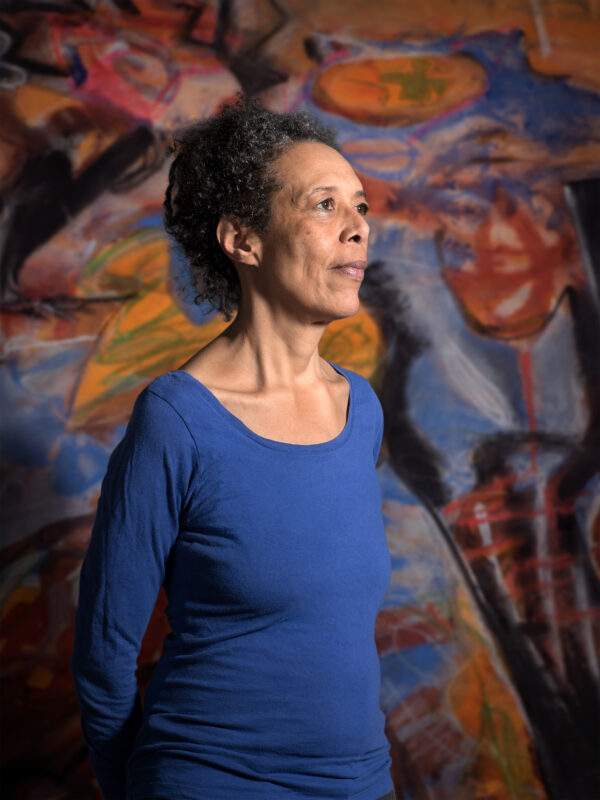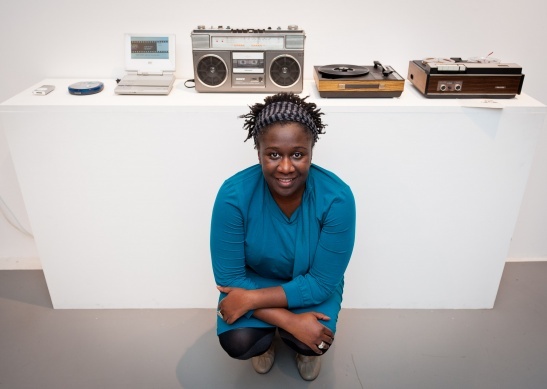 Barby Asante
Artist, Curator, Educator