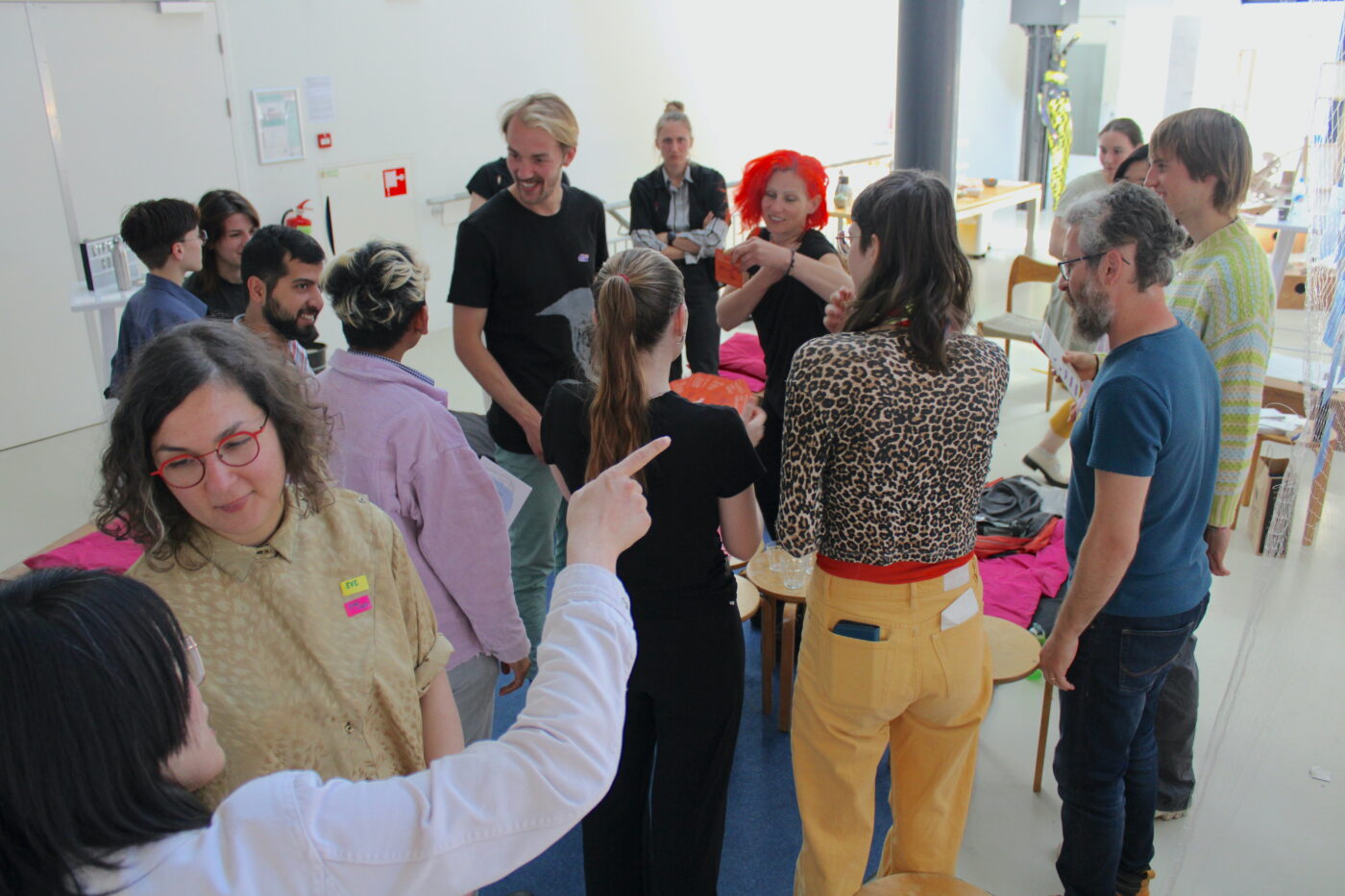 8 May –
19 Jun 2022
Liquid dependencies
How do we stimulate new forms of caring, for ourselves and for each other? What does new kinship look like in our increasingly atomised everyday life; and how can we form liquid dependencies among each other?
Common-In festival invites you to Liquid dependencies,  a Live-Action Role Playing game-simulation of an informal and decentralised care system. Read more to join the gaming sessions taking place at Framer Framed during May and June.
---
Liquid Dependencies: what does a decentralised caring society look like? (2021 – present) is a role-playing game for 10 players in which they build long-term, mutual, caring relationships. In the course of the game, the players will be assigned characters that they need to bring alive with their own experiences. Over the course of 4 to 5 hours, the players will spend 20 to 30 years of life together and cope with a series of personal and social events. What kind of society will these players eventually create?
Liquid Dependencies is part of the long-standing ReUnion Network (since 2017), which researches caring relationships as the basis of a sustainable society, and how care can function as a social currency with a deliberate socio-economic system design. The game is a gamified version of the project, functioning both as a life simulation and a social experiment. It was first launched at the 13th Shanghai Biennale in collaboration with the Dinghaiqiao Mutual-aid Society, and later on in Galerie für Zeitgenössische Kunst Leipzig with the artist collective Elli Kuruş. So far, the game has had over 30 sessions in Shanghai, Beijing, Guangzhou, Helsinki, Eindhoven, Leipzig and now Amsterdam, in which more than 300 people have experienced alternative futures and taken thoughts and experiences from the game into their real life.
Gaming sessions
In line with the spirit of Liquid Dependencies, the gaming sessions are participative in nature. This means that the process of the game is dependent upon participants and that you are invited to play an active role in the game and influence its outcomes. New kinship and caring are two key terms that underlie the idea of the game. Together, hosts, artists, and participants explore what these things could mean in a 21st-century, individualist society.
There will be a total of five gaming sessions taking place on 8 May, 22 May, 5 June, 12 June, and 19 June, from 12:00-17:00 at Framer Framed. To sign up, please drop us a line at liquiddependencies@gmail.com on why you're interested and which session you'd like to join.
*The registration for 22 May is now open. Please stay tuned for the announcement for the later sessions.  
8 May, 12:00-17:00
22 May, 12:00-17:00
5 June, 12:00-17:00
12 June, 12:00-17:00
19 June, 12:00-17:00
---
What is Common In? 
Common In is an open manifestation of the intersection of commons and art. Open because it's free, but also because we invite people and artists to join and explore together what a commons-based world could look like.
Common In is an initiative by Commons Network and TAAK. Commons Network has for many years been telling the story of the commons, usually through words, written reports and presentations. We felt that the story could be told in a much more accessible fashion. A form of storytelling that people could really be part of. Where they could be cocreators of a process of collective imagination.
And so we arrived at art. Although experimental, it turns out that there are many artists working on commons-related topics, from collective ways of caring to generative economies. We want to show this section of the art world and unite them under the Common In umbrella.
Art for Social Change
We understand art in a social sense: it can create space from which to set society in motion. Such an approach makes for a different kind of art than paintings on a wall.
Common In creates these pockets of space through interactive artworks, which are practical manifestations of the commons transitions. The audience participates in a process of collective imagination ánd conversation: we organise public conversations that build on the collective experience and art practices.
The different artworks stand alone, but they also work together, forming an ongoing story of change. We recommend that you visit several artworks, as collectively they truly tell the story of the future.
Citizenship
/
Amsterdam Oost
/
Community & Learning
/
Art and Activism
/
Performance
/
---
Exhibitions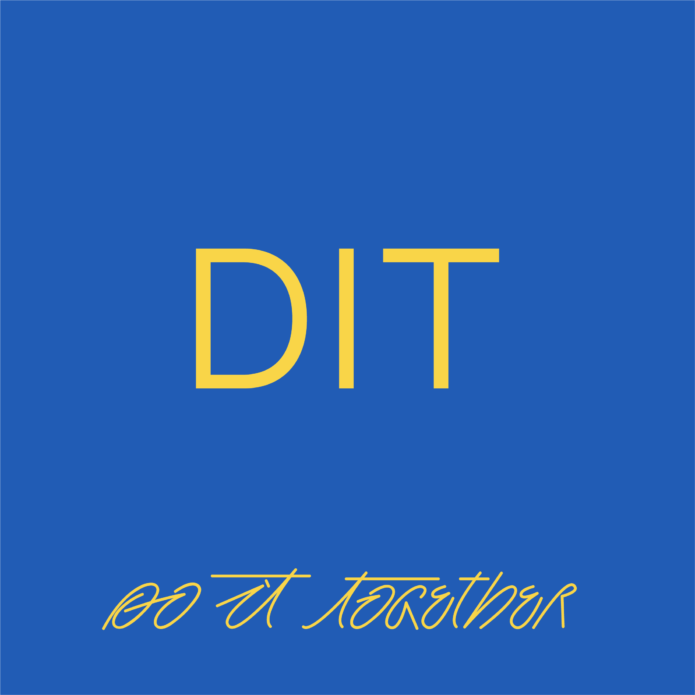 Project: Do It Together - DIT
DIT is a kitchen / a tent / a learning playground / a workshop...................
---
Network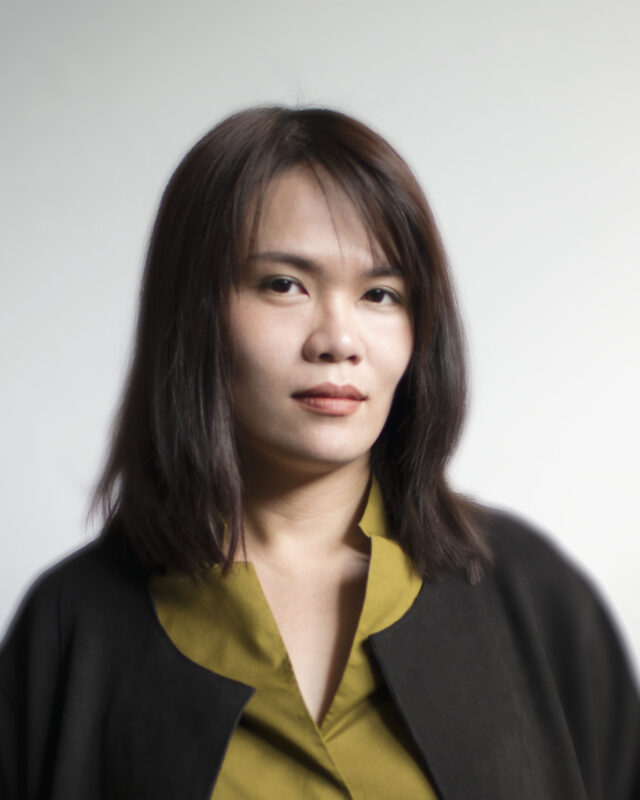 Yin Aiwen
Designer, artist and theorist