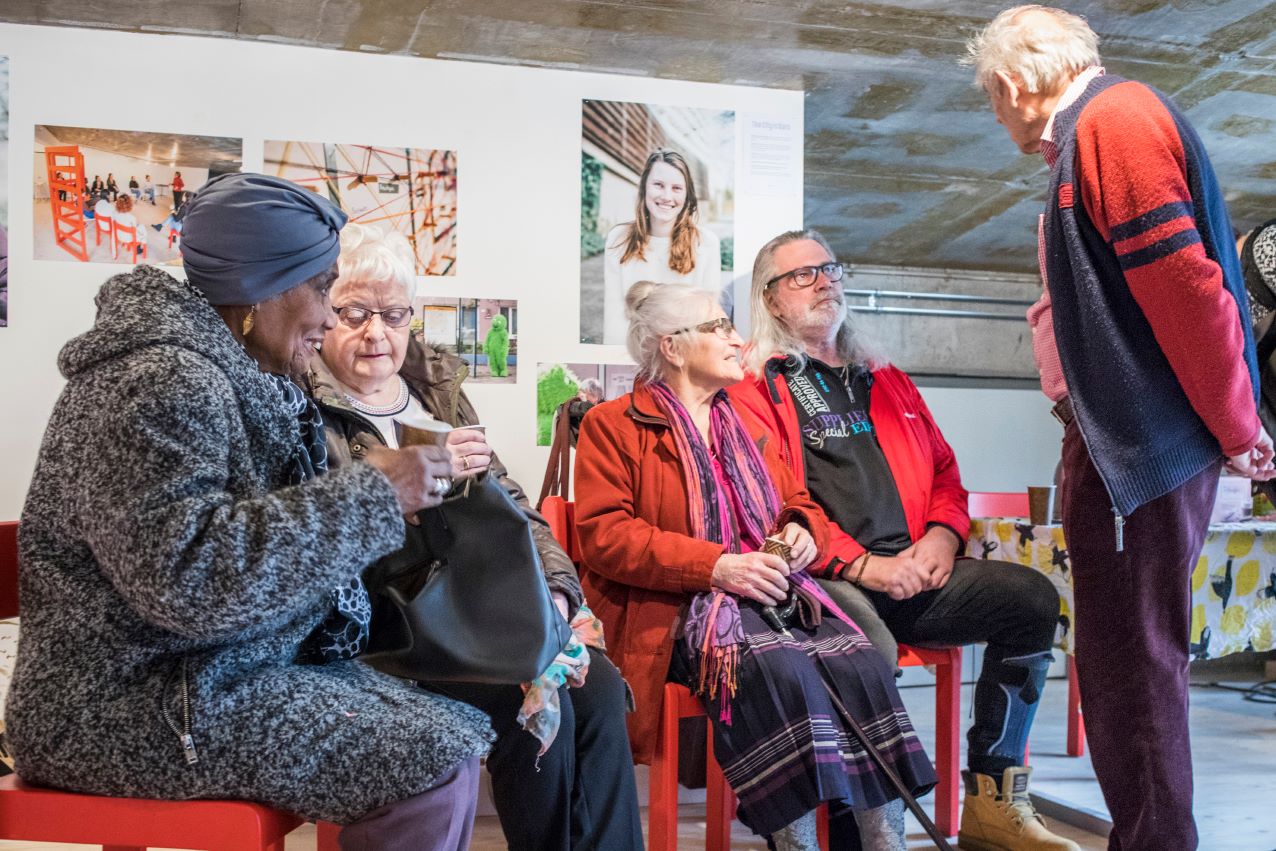 7 Jun 2019
10:30 - 13:00
Public art in the Molenwijk - A neighborhood survey by Reinwardt Academy students
Welke kunstwerken staan er in de publieke ruimte van de Molenwijk, en wat voor ideeën en verhalen hebben buurtbewoners hierbij? Deze vraag stond centraal in het buurtonderzoek dat studenten van de Reinwardt Academie de afgelopen weken verrichtten onder de bewoners van de Molenwijk in Amsterdam-Noord, als onderdeel van de minor Publiek en Media. Op 7 juni presenteren ze hun bevindingen in Werkplaats Molenwijk!
---
Het onderzoek werd verricht in opdracht van Werkplaats Molenwijk/Framer Framed, en is gecoördineerd door stagiaire Judith Beening. Uitgangspunt is om bewoners actiever te betrekken bij de culturele vormgeving van hun eigen wijk. Naar aanleiding van de resultaten komen studenten met suggesties voor participatieve projecten, waarin het narratief van de bewoners en de kunstwerken in de openbare ruimte van de Molenwijk centraal staan. Op 7 juni worden deze ideeën samengebracht bij Werkplaats Molenwijk, in de vorm van een 'informatiemarkt'. Iedereen is welkom om te komen kijken!
Het beste idee zal vanaf eind juni 2019 door Werkplaats Molenwijk in samenwerking met de buurt worden ontwikkeld.
Lees hier meer over Werkplaats Molenwijk, de projectruimte die Framer Framed in 2018 opende in de Molenwijk.
---
Adres:
Werkplaats Molenwijk
Molenaarsweg 3
Tijd:
10:30 – 13:00
Entree:
Gratis
Amsterdam Noord
/
Community & Learning
/
Molenwijk
/
---
Agenda
Opening: It Never Rains in Streetview
Eindexamenexpositie van de Breitner Academie in Werkplaats Molenwijk
Pop-up expositie: Ruilkunst (Breitner Academie)
Als onderdeel van de eindexamenexpositie It Never Rains in Streetview, van de Breitner Academie.
Opening exhibition: 50 Years' Molenwijk
At Framer Framed's new project space, Werkplaats Molenwijk.
Visual consultation Florian Braakman at Werkplaats Molenwijk
Local residents are invited to contribute their own photos to an exhibition about 50 years of Molenwijk neighborhood
Opening: project space Werkplaats Molenwijk
On 30 September Framer Framed heads deeper into 'the North', with the opening of a new, second project space: Werkplaats Molenwijk (Workspace Molenwijk)!