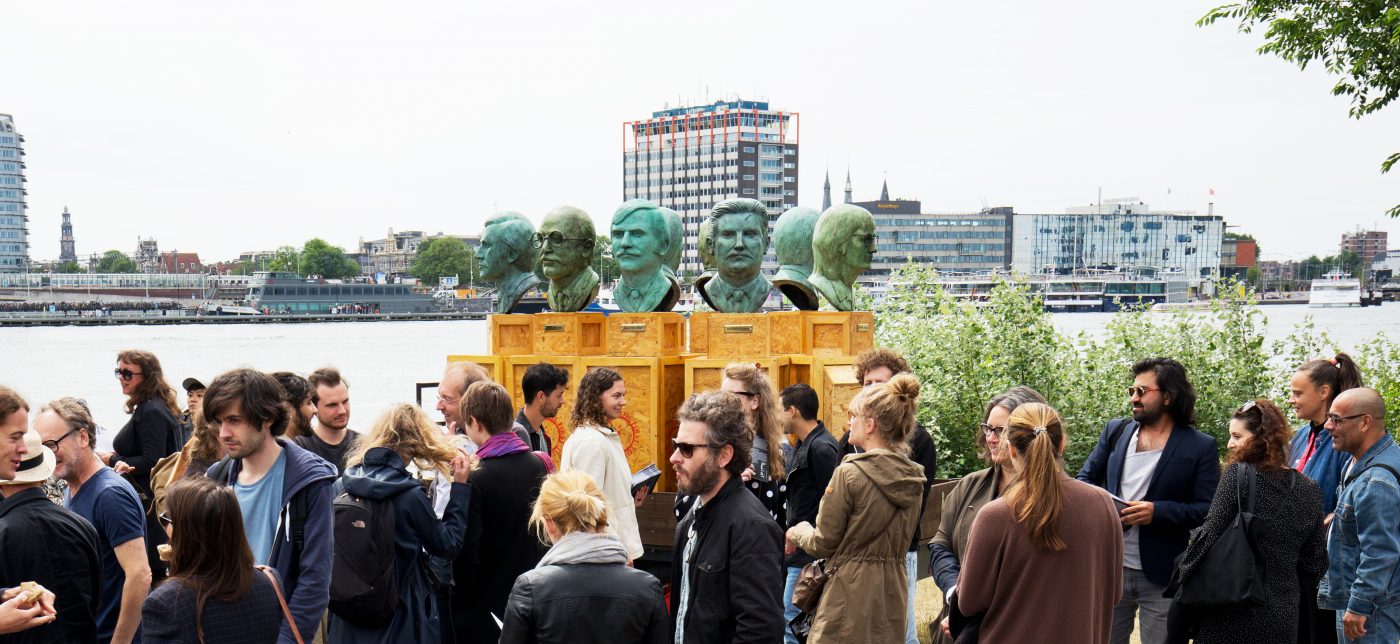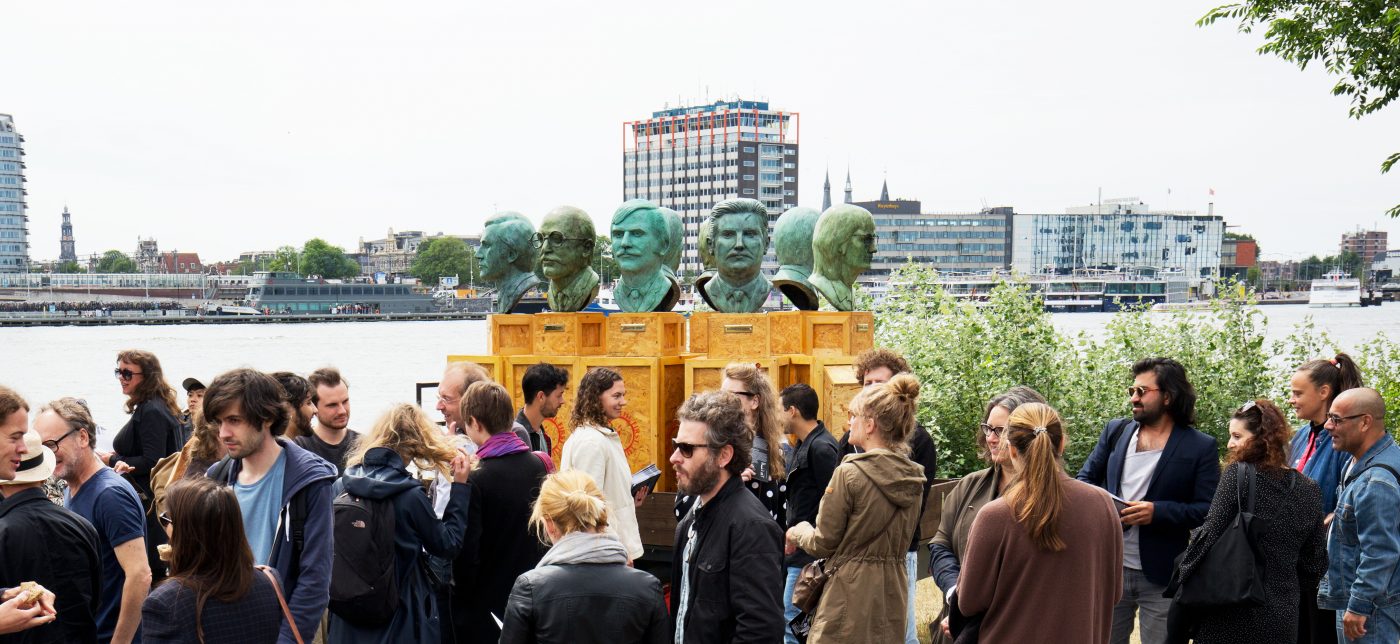 30 Sep 2018 – 00:00
Finissage: Monuments to the Unsung
Between 22 june and 30 september Framer Framed presented the open air exhibition Monuments to the Unsung as part of Public Art Amsterdam. Eleven leading art institutions in Amsterdam, amongst which Framer Framed, join forces in the summer of 2018, contributing different perspectives on art in public space. Point of departure for Framer Framed's contribution is the increasing gentrification and rapid changes in the city, specifically our 'own' area Amsterdam-Noord. This raises questions such as, who does the city belong to? And who decides what happens to it?
On the 30th of September, Framer Framed sets in motion one of the works of art: the mobile The First Turk Immigrant or the Nameless Heroes of the Revolution by artist Suat Ögüt 'migrates' from its current location on the IJ-river bank deeper into Noth, to Molenwijk. We gather at 15:00h at the work of Ögüt on the IJpromenade. After a short intro by the artist, we leave at 15:15h in the direction of Werkplaats Molenwijk, the new project space of Framer Framed. 
Take your bike with you!
Gentrification
/
Amsterdam Noord
/
Diaspora
/
Performance
/
---
Exhibitions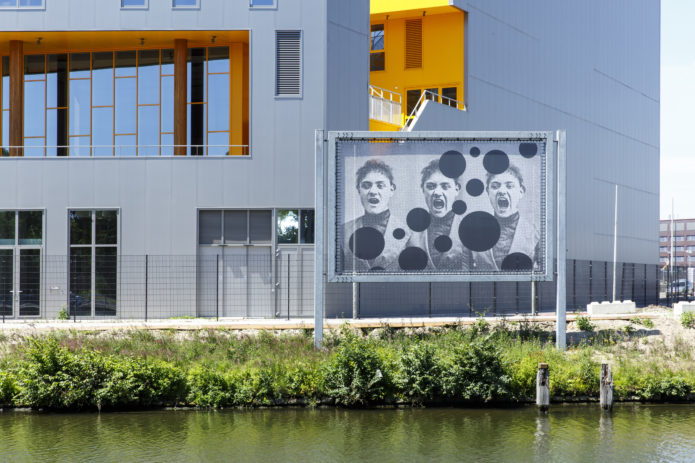 Exhibition: Monuments to the Unsung - Public Art Amsterdam
Part of the collaborative art manifestation Pay Attention Please! in the public space of Amsterdam
---
Network