Sissel Marie Tonn
Sissel Marie Tonn (born in 1986, Copenhagen, Denmark) is based in The Hague.
In her practice she explores the complex ways humans perceive, act upon and are entangled with their environments. She makes wearable, sculptural or performative 'props', that challenge and question the body's preconfigured modes of perception and attention, and invites the audience to engage directly with them.
These 'props' are meant to shed light on how our biology, as well as our cultural conditions – be it artifacts, forms of knowledge, and architecture – influence the ways in which we perceive and act upon our environments.
In 2019, Sissel was part of the exhibition Elsewheres Within Here curated by Jo-Lene Ong at Framer Framed, Amsterdam.
Together with Jonathan Reus  and Flora Reznik Sissel Marie Tonn initated The Reading Room a series of event taking place bi-monthly at Stroom Den Haag between 2015-2018. Currently it exists as a nomadic format, shape-shifting into new contexts where collective study might provide useful insights.
---
Exhibitions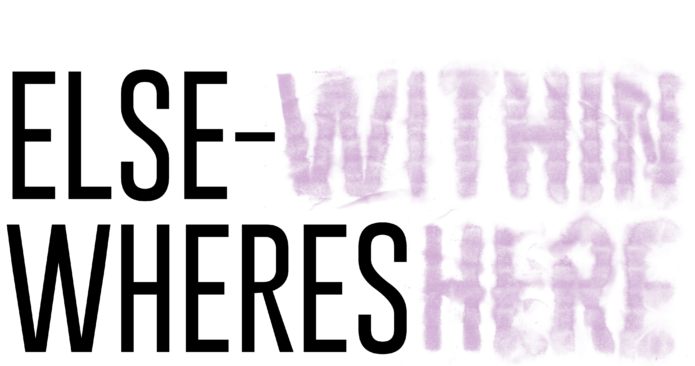 Exhibition: Elsewheres Within Here
Curator: Jo-Lene Ong
---
Agenda
Online Reading Room: Plastic Hypersea Session 2
Reading Room on Contemporary Art and Ecological Awareness
Online Reading Room: Plastic Hypersea
Reading Room on Contemporary Art and Ecological Awareness
Reading Room: The Rights of Future Generations
Reading together: 'Rethinking representation: The challenge of non-humans' by Mihnea Tanasescu & 'Enfranchising the future: Climate justice and the representation of future generations' by Inigo Gonzalez-Ricoy and Felipe Rey
Artists Talk: Elsewheres Within Here
With the participation of featured artists Mehraneh Atashi, Milena Bonilla, Sissel Marie Tonn, and Remco Torenbosch, along with curator Jo-Lene Ong
Reading Room: On Hydrofeminism
Reading together: 'Hydrofeminism: Or, On Becoming a Body of Water' (2012) by Astrida Neimanis
---
Magazine