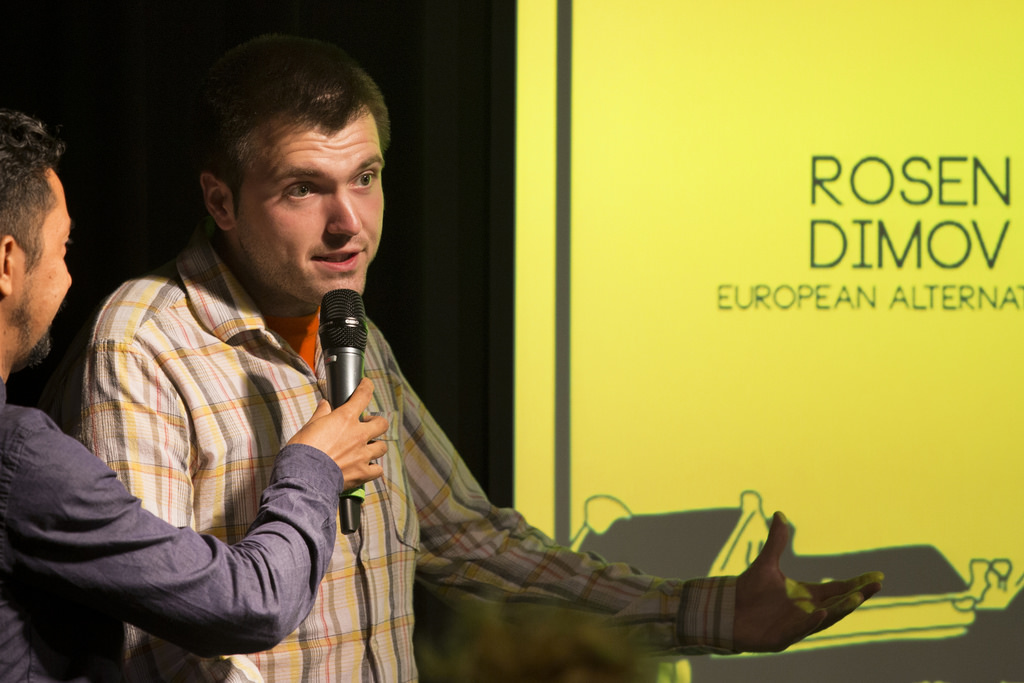 Rosen Dimov
Rosen Dimov is a project manager who is interested in innovating a global transformation of the economy, technology and humankind. Bulgarian by origin, Dimov lived and studied in France, the Netherlands, Germany and Turkey until he obtained a PhD in legal pluralism. Experienced as a law practitioner in cross-border matters, a researcher and university lecturer, after working for the European Union institutions in Brussels, Rosen became involved with European Alternatives initially as a volunteer and member. In 2011 he joined the staff as a project coordinator and later became the manager for Eastern Europe. 
He has also been the President of the Board for the Australia-based International Young Professionals Foundation since 2013. Rosen Dimov was a guest speaker for the evening The Archive: Unveiling the Present on 17 September 2014, to discuss artistic projects concerned with political issues in Ukraine and Turkey, organised by Framer Framed. He currently works as an EU and International Projects Department Manager at Etkin Proje, a consultancy company for Research and Development. 
---
Agenda
The Archive: unveiling the present
An evening about the notion of the archive in political issues.