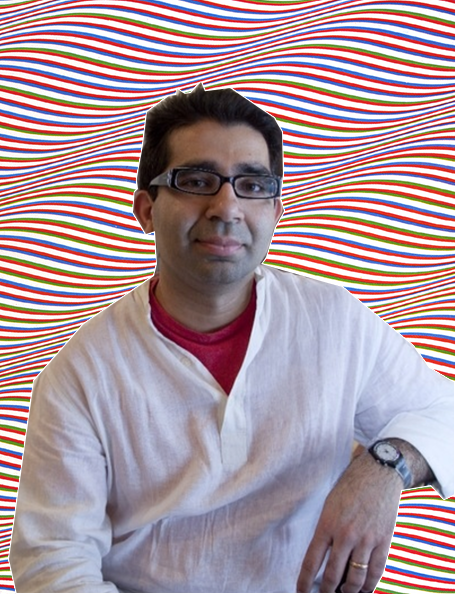 Hammad Nasar
Hammad Nasar is a London-based curator, gallerist, researcher and writer. Prior to entering the art world, Nasar worked as a strategy consultant and investment banker. Nasar is a co-founder of the arts organization Green Cardamom, and the arts advisory firm Asal Partners. He was a Fellow of the Clore Leadership Programme for 2006-07, Research Fellow at Goldsmith College and Arts Director for the UK's Festival of Muslim Cultures (2006-07).
He has lectured at, curated exhibitions for, and contributed to public programs at numerous institutions internationally, including: the Asia Art Archive (Hong Kong); the British Museum, Manchester Art Gallery, Tate Britain, the Royal Geographical Society, SOAS and the Victoria & Albert Museum (UK); Aldrich Contemporary Art Museum and Yale University (US); the National College of the Arts and the Indus Valley Art School (Pakistan). In 2009, he was a guest speaker for the Framer Framed panel discussion The Colonial Gaze, on the influence of historical preconceptions on museum policies and presentations.
Additionally, as a Senior Research Fellow working with the Paul Mellon Centre on a freelance basis, Hammad co-leads the London, Asia research project with Sarah Victoria Turner. He is co-curator (with Irene Aristizábal) of British Art Show 9 (2020–2022), the biggest touring exhibition of contemporary art in the UK, organised every five years by Hayward Gallery Touring. Earlier, he was the inaugural Executive Director of the Stuart Hall Foundation, London (2018-19); Head of Research & Programmes at Asia Art Archive, Hong Kong (2012–2016); and, co-founded (with Anita Dawood) Green Cardamom, London (2004–2012).
---
Agenda
The Colonial Gaze
On the historical preconceptions that determine our view of art.
---
Magazine