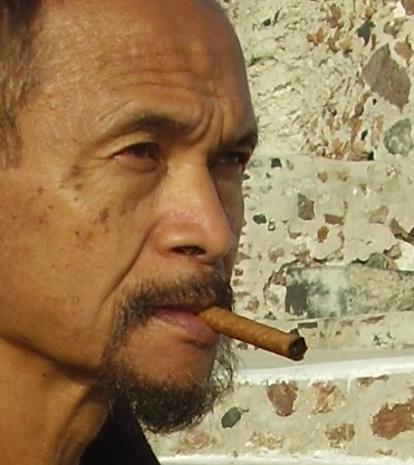 Goenawan Mohamad
Goenawan Mohamad (b. 1941, Batang, Java) is an Indonesian poet, editor and man of letters. Mohamad has been a crusader for press freedom in Indonesia since his university days.  Working in a dictatorial system in which the press was controlled by threats, intimidations, and banning, Goenawan Mohamad was the most consistent and visible voice for freedom of the press in the country for two decades.
He is the founder and editor of Tempo (Time) magazine in Indonesia. Tempo was banned in 1994 by the Suharto's New Order administration because of its vocal criticism of the authoritarian regime. Rather than leave the country Mohamad chose to stay and to continue to work to broaden freedom in Indonesia. He still published an Internet version of Tempo and he formed the Alliance of Independent Journalists to continue pushing for press freedom. In 1995 Mohamad initiated the Institute for the Study of Free Information Flow. He was also responsible for publication of an underground newspaper, Suara Independen, which documented attacks on journalists and investigated serious stories ignored by the controlled press. It, too, was seized and banned.
Goenawan Mohamad is also one of the world's leading voices of moderate Islam and contributors to the creating of the national language of Indonesia, Bahasa Indonesia. Mohamad has received various awards, such as the first Professor Teeuw Award of the University of Leiden in 2002 and in 2006 he received the Dan David Prize award. In 1999, Mohamad was named International Editor of the Year by World Press Review magazine. In 1998, he was one of four winners of the CPJ International Press Freedom Awards. In 2012, he was a guest speaker for the symposium Suspended Histories, on the colonial past of the Dutch Van Loon Family, organised by Framer Framed in collaboration with Museum Van Loon.
---
Agenda
Book launch: Revolusi
A conversation with David Van Reybrouck, Wim Manuhutu, Sadiah Boonstra, Goenawan Mohamad and Amanda Pinatih
Symposium: Suspended Histories
On the colonial past of the Van Loon family, and ways in which that past is presented and represented in Museum Van Loon.