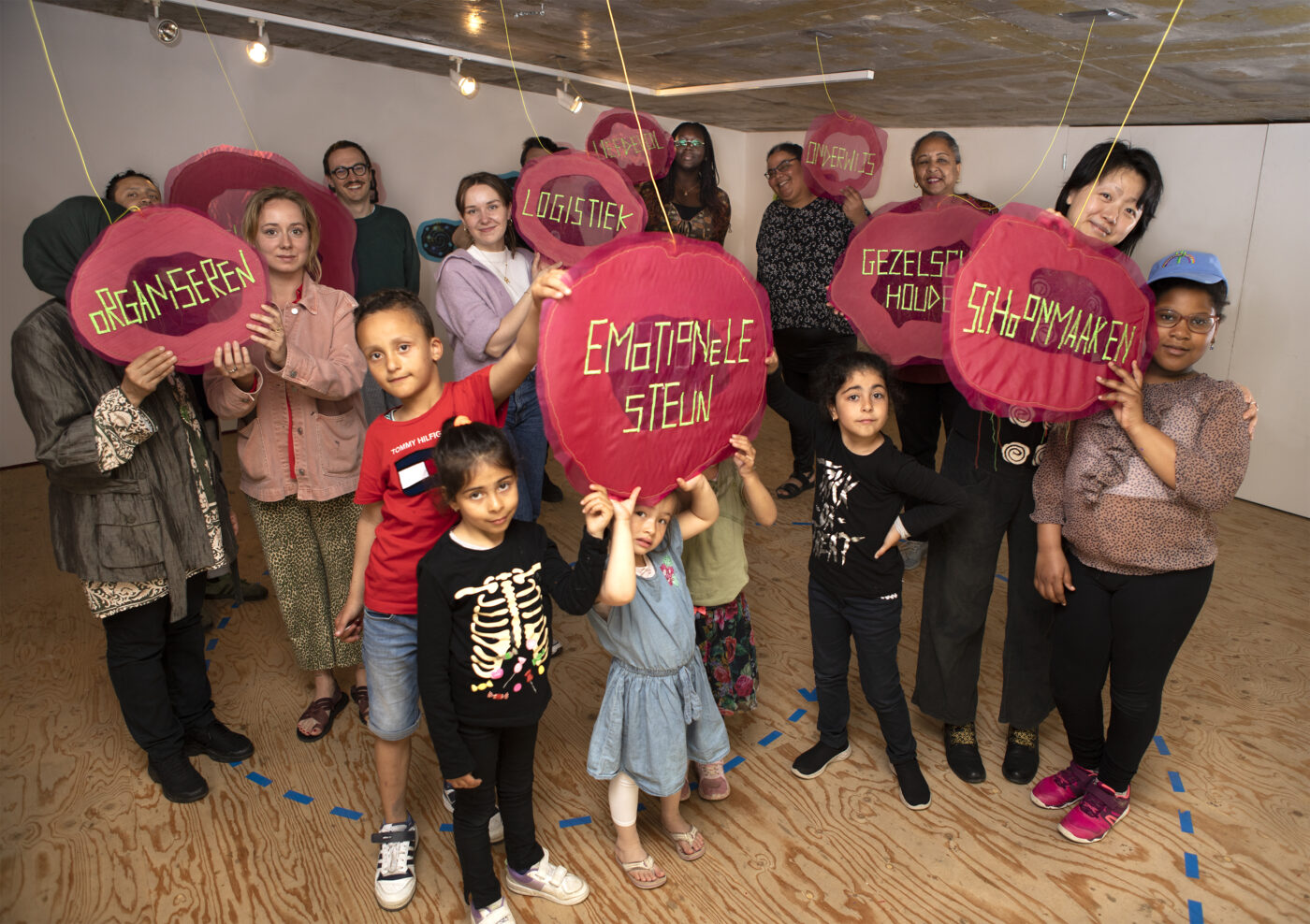 Report: M•Other's Day in Molenwijk
For M•Other's Day in Werkplaats Molenwijk we welcomed participants from various backgrounds, mothers and children from Molenwijk and Bijlmer, and families of culture workers. The space was temporarily transformed into a common nursery centre where the care system was moved from private to public space, and the households were mixed.
---
Text: Sun Chang
By following the installation in the centre of the space, Galaxy of Care works as a platform for participants to openly discuss the diversity of the M(Other)ing. It was guided by facilitators through a game in which participants could experience motherhood. Differentiating the domestic work in the terms of love and labour, and connecting with their personal experiences – new versions of Galaxy of Care were collectively created by participants, based on their own experiences of parenthoods.
Queer pedagogical methods were applied and participants were invited to imagine different forms of family structures. Our 'new (non-nuclear) family' were encouraged to form various groups, and more gender aware languages were used. The ultimate question was: 'how can we become families?'
This event is organised by To M•Other's, as the yearly gathering of the project settled on M•Other's Day. Instead of making the role of the mother as one of a hero, or capitalising it into gifts and flowers, To M•Other's is dedicated to making the work and the wisdom of parents and caretakers visible, and sharing in affinity of the spectrum of M(Other)ing. This year, it is in collaboration with Framer Framed and supported by Amsterdam Fonds voor de Kunst.
---
The installation and pedagogical tools are made by Sun Chang, graphically designed by Léo Ravy, and facilitated by Sterre Herstel, Lorita and Marije from Framer Framed. Food was contributed by Nancy Winklaar, family DJ by Dani Andrews and door guard by @lsllwrnc.
Special thanks to Openbare Bibliotheek Amsterdam, RoSa vzw – kenniscentrum voor gender & feminisme, Center for Reproductive Labor for the book contribution, VoorUit Molenwijk and Casco Art Institute  for communication support.
Photos: by Ania Lenartowska
Molenwijk
/
---
Agenda
M•Others' Day in Molenwijk
M•Others' Day celebration in Werkplaats Molenwijk with games, music, food and discussions about parenthood and caretaking.
---
Network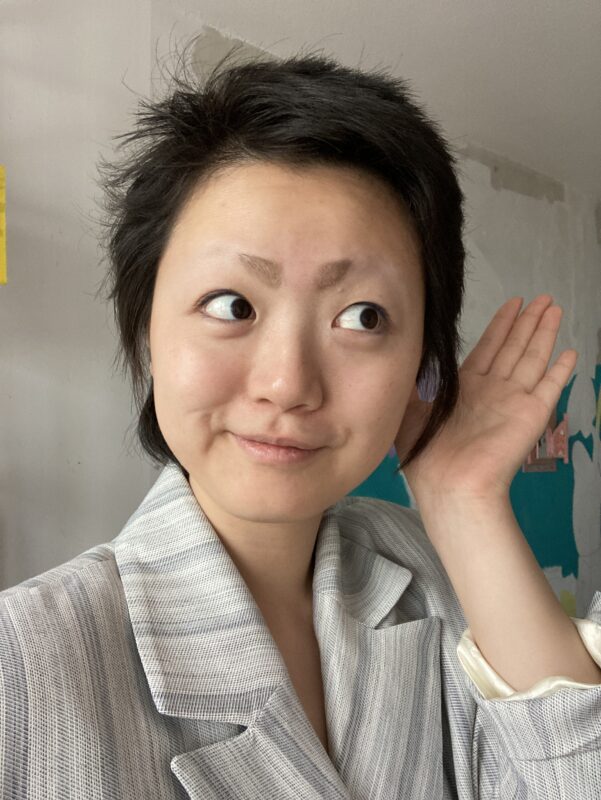 ---
Magazine