On the work of Bert Scholten resident at Werkplaats Molenwijk
The current resident of Molenwijk Werkplaats, Bert Scholten will share outcomes of his residency at Werkplaats Molenwijk with a new exhibition called GEEF (Give) between 12 December and 23 January 2022. Petra Parčetić from Framer Framed gathered highlights of his work for us to get to know his practice better.
by Petra Parčetić
November 2021
---
Bert Scholten is an artist whose scope of creation ranges from music to visual arts. His main focus is situated around exploring Dutch folk tales and customs, with an emphasis on Northern Netherlands, through musical accompaniment and authentic setting. During his time in Molenwijk, Bert engaged in further exploration of traditional elements of Dutch folklore; from a traditional cookie-making workshop to performing his newly released music from various residential balconies in the very neighbourhood of Molenwijk, as well as through the exhibition of other works he is creating at his residency studio.
Along with numerous performances, lectures and residencies – including Rijksakademie in Amsterdam (2018-2019), Worm/Klangendum studio in Rotterdam (2018), Villa Waldberta in Munich (2014), etc. that he has been acquainted with, one of Scholten's most recent works is a self-released musical album titled Physical Biographies. The album, primarily released as an LP, is inspired by the very folk tales Bert is exploring and reshaping. His acquaintance with music within (visual) arts started during his student days, when he was exploring the potential of multiple series along with his classmates, with whom he would perform in a band. 
Bert's work is particularly remarkable, as his process of creation entails not only artistic work, but engagement with history, anthropology and archiving – thus, research within these fields. Therefore, Scholten's practice is diverse and broad, while still quite solid in theoretical essence. The significance of his oeuvre lies in the ability to reflect on contemporary societal concepts using the historical references found in the tales, customs and rituals that he has his focus on. In this manner, the Molenwijk resident artist manages to revive the elements of tradition, which are frequently neglected or forgotten in today's world. Besides, his innovative interpretation of the elements of Dutch tradition proves the widespread impression of lack of richness in Dutch folklore is not true. Moreover, his practice shows it is versatile and filled with a plethora of elements which contribute to the character of Dutch culture and collective memory as well.
Besides investigating the evolving nature of tradition through the temporal prism, Scholten also assesses the spatial dimension of changes. He, namely, adapts the lyrics of his (musical) performances depending on the place his performance takes. This gives ancient traditional tales and rituals a new dimension, showing the fluidity of culture and its connection to the people creating it in a given time and space.
Giving and Sharing
Another element important to Bert's exploration of his national folklore is the concept and meaning of giving and sharing. When looking from a broader picture, sharing as such is one of the key factors in forming and preserving tradition, as well as oral history. However, Scholten explores the ways of sharing through the customs and rites strongly embroidered in the tradition.
One of the works focused mainly on sharing was his workshop at Molenwijk that included using traditional Dutch wooden moulds to make cookies, which were later to be shared. In this process, the culture of reciprocation has been revisited and re-moulded through Bert's innovative ways of practicing it and combining it with contemporary culture. 
Reviving obscure traditional elements and authentic customs of Dutch folklore through music, visual and narrative intertwinement, Bert Scholten's work reevaluates the notion of tradition and values of (Northern) Dutch culture, introducing a societal significance to his oeuvre and art in general.
Amsterdam Noord
/
Shared Heritage
/
Innovative heritage
/
Molenwijk
/
Oral History
/
---
Exhibitions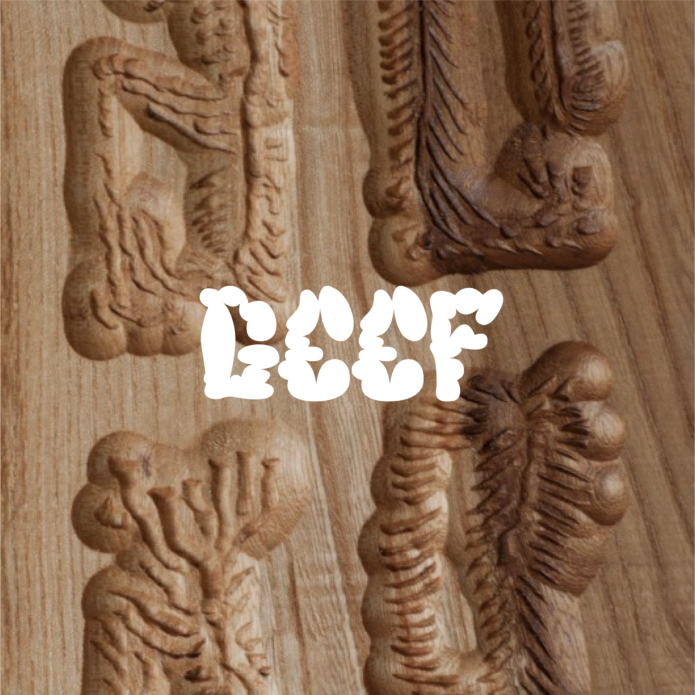 Exhibition: GEEF
Werkplaats Molenwijk exhibition by Bert Scholten
---
Agenda
Finissage: GEEF
A festive closing of GEEF by Bert Scholten's at Werkplaats Molenwijk
Werkplaats Molenwijk Balcony Concerts
Mini concerts by Bert Scholten
---
Network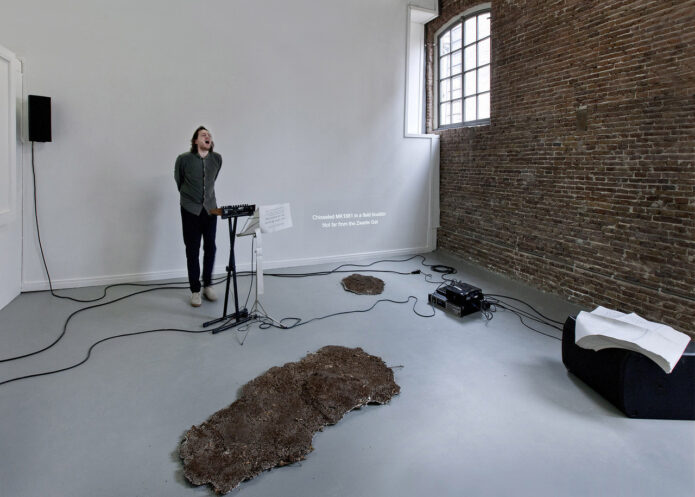 ---
Magazine