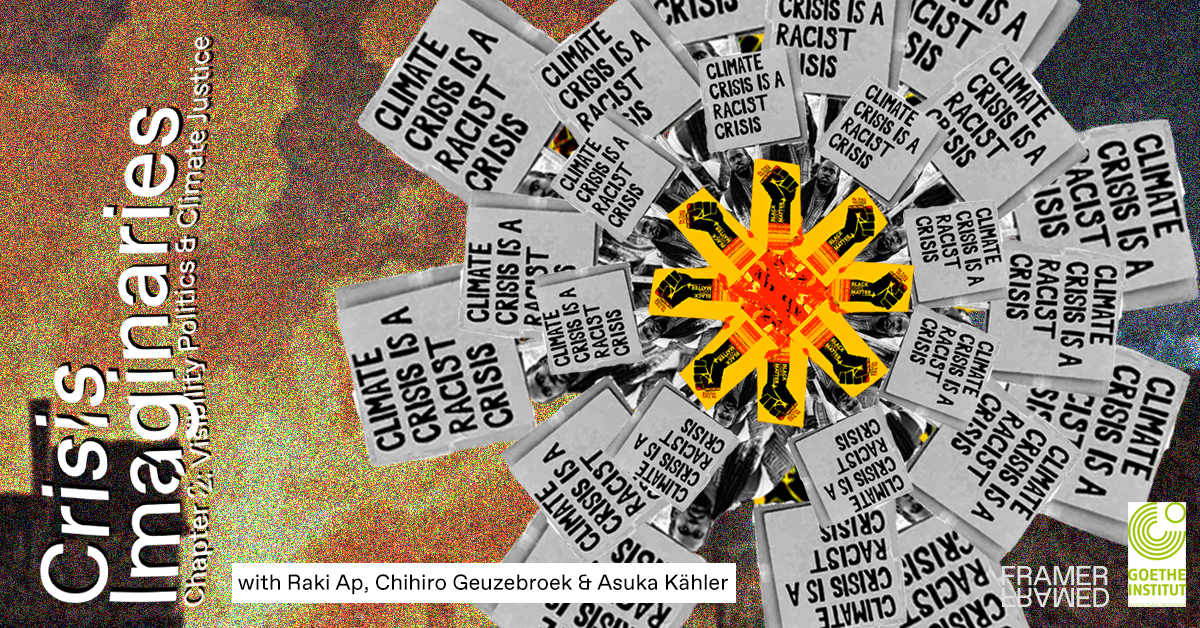 Crisis Imaginaries
Crisis Imaginaries is a project in collaboration with Goethe Instituut Niederlande. It explores the climate and ecological crises through participatory research and from intersectional perspectives--across sociocultural backgrounds as well as fields of practice: art, science, academia and activism. Reckoning with colonial-imperial roots, we seek to deepen our understanding of a present defined by extinction and environmental destruction and a future bracing for climate collapse. The series of public programs promotes spaces of listening and knowledge/resource sharing in an effort to move toward a more climate just society.
Click the title of each Chapter for more information, or watch the online panels on Framer Framed YouTube's channel. 
---
Season 1
The first season of Crisis Imaginaries began with four events in 2020, prompted by the world shifting in response to the COVID-19 pandemic, asking the questions: What can we learn from our current crisis and take with us for our present and future crisis?
---
---
Season 2
The second season of Crisis Imaginaries begins again in 2021, see the new programs below. 
---
---
#ActivismArchive