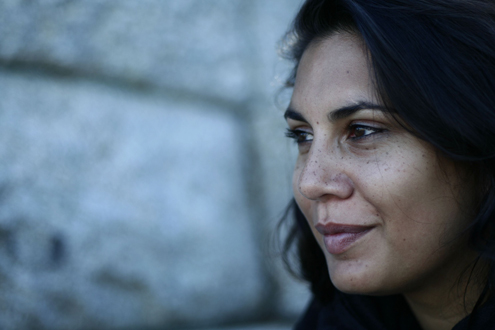 Chandra Frank
Chandra Frank (Nederland/Zuid-Afrika) is een onafhankelijk curator, onderzoeker en schrijver. Momenteel woont zij in Amsterdam en London. Frank heeft een MPhil in African Studies van de University of Cape Town, en promoveert momenteel aan het Goldsmiths College, onderdeel van de University of London, op het gebied van feminisme, lichamelijkheid en feministisch en activistisch verzet. In haar onderzoek kijkt zij op verschillende manieren naar het werk van de feministische beweging, met name de zwarte feministische beweging. Ook kijkt zij naar de verschillende vormen van verzet, van lichamelijke vormen tot diverse kunstvormen die gebruikt werden en worden. Zij is tevens geïnteresseerd in de manieren waarop kolonialisme huidige feministische verzetsvormen heeft beïnvloed.
Frank heeft geschreven voor Africa is A Country, Discover Society, Warscapes en haar werk werd eerder gepubliceerd in Third Text Africa. Verder is ze Curatorial Fellow aan het ICA (Institute for the Creative Arts, aan de University of Cape Town) en geeft ze les aan het Study Abroad Amsterdam programma van de School for International Training (SIT) over feminisme in Nederland.
Op uitnodiging van Framer Framed stelde Frank de tentoonstelling Re(as)sisting Narratives (2016) samen. De tentoonstelling gaat over het koloniale verleden van Zuid-Afrika en Nederland, bezien vanuit hedendaagse kunstenaars uit beide landen. Re(as)sisting Narratives was te zien bij Framer Framed in Amsterdam en District Six Museum in Kaapstad.

---
Exposities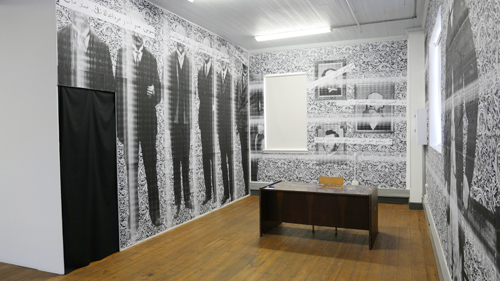 Expositie: Re(as)sisting Narratives in Zuid-Afrika
De tentoonstelling richt zich op de gedeelde koloniale geschiedenis tussen Zuid-Afrika en Nederland en omvat werken van kunstenaars uit beide landen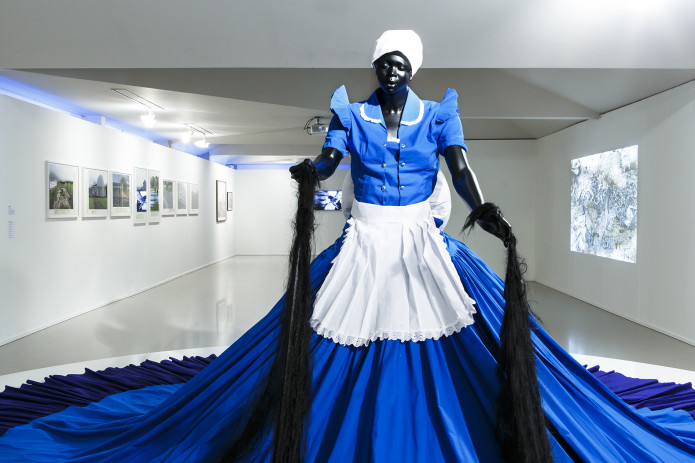 Expositie: Re(as)sisting Narratives
Over de gedeelde koloniale geschiedenis tussen Zuid-Afrika en Nederland. Curator: Chandra Frank
---
Agenda
Feminist art practice today: pushing the boundaries
Dialogue on what feminist art practice means today; with Iris Kensmil, Chandra Frank, Elizabeth Kleinveld and Milo van der Maaden
Performance: My Tongue Softens On The Other Name
Performance in reactie op de expositie Re(as)sisting Narratives, gebaseerd of het werk van dichter Gabeba Baderoon
Re(as)sisting Narratives in context
Een gesprek over de tentoonstelling met curator Chandra Frank, kunstenaar Judith Westerveld en moderator Jennifer Tosch
The Story Might Not Be Complete
A discussion on erasure and the archive
Internationale Vrouwendag bij Framer Framed
Opening expositie Society en lezing door Chandra Frank
Gerilja Talks: Nancy Jouwe x Black Women in the Dutch Arts Scene
Over de bijdrage van zwarte vrouwen aan de Nederlandse kunstgeschiedenis
---
Magazine