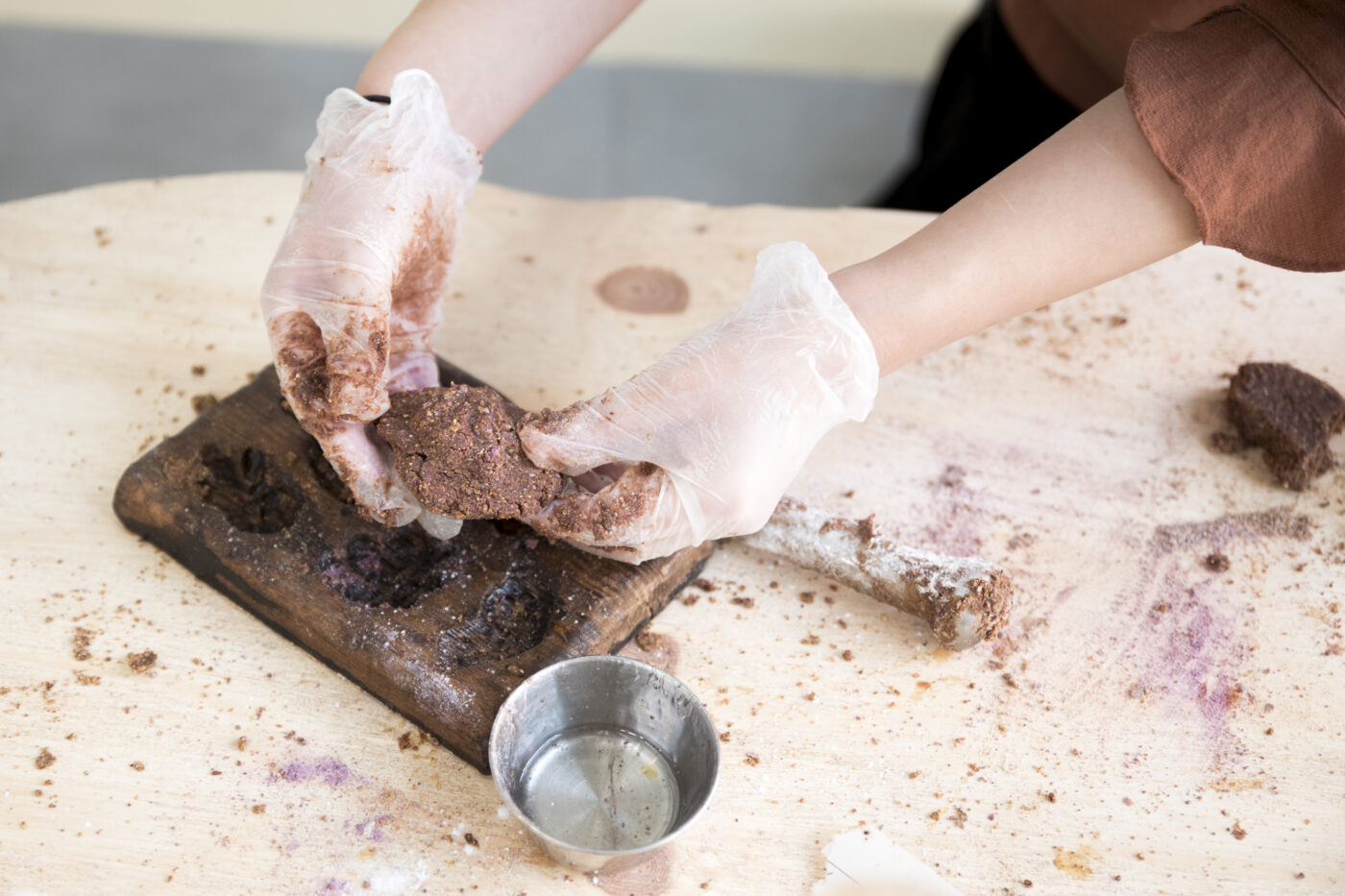 29 sep 2020
14:30 - 16:30
Performance: Tar for Mortar - van het kunstenaarscollectief Comfort Ball
On the 29th of September, an artist collective Comfort Ball in a collaborative installation with Alex Zamora, will give a performative food workshop at Framer Framed where we will experiment a traditional dessert making technique from East Asia in a possible scenario of food shortage.
Climate change is one of the biggest threats to the world's food supply as a warming atmosphere intensifies the world's droughts, flooding, heatwaves and wildfires. With its long lasting ingredients, a traditional East Asian dessert from the 11th century called Dasik can be an important food heritage to look at in these unexpected times.
Dasik's literal translation is tea food, a bite-size dessert that is made with dried grain or nuts such as rice, soybeans, sesame seeds in a powder form mixed with a bit of honey or grain syrup.
In this workshop, by only using mortar and pestle, the participants will learn how to make this traditional dessert, while listening to the stories of Comfort Ball's childhood. The stories themselves track the history of bread and westernisation in East Asia, as well as speculating on current and future food shortage crisis.
---
Reservation required
We have limited spots for the workshop.  All the ingredients for the dessert will be provided by Framer Framed. Please register via Eventbrite to join.
To ensure your own safety and that of our Framer Framed team, please read our Corona Measures here before your visit so you know what to expect as well as how you can protect yourself and others. We highly recommend you to use a non-medical face mask during the public events.
This event is free and in English.
Ecologie
/
Performance
/
---
Netwerk