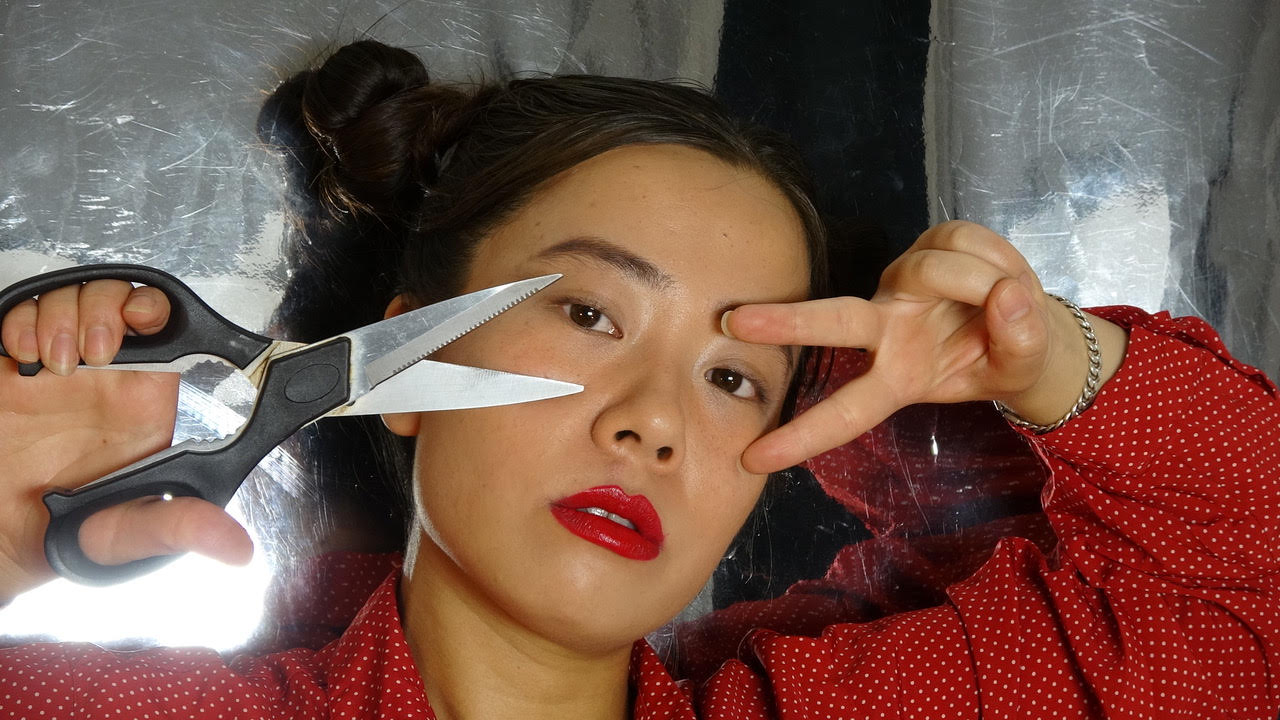 Sumin Lee - Comfort Ball
On her work and research, Sumin Lee (1990, South Korea) uses herself as
an anonymous Asian woman and an object through the camera. With sadistic
and destructive actions, her practice redefines the consciousness of
'refinement,' the notion of human's fantasy in our daily life. She
sees these as cultural phenomena and uses them with her sarcasm and
silliness. Sumin is engaged in the artist collective Comfort Ball with
her enthusiasm on food, exploring food as a reflective method and using
cooking as a performative tool that interprets the ground where she
belongs. She is expected to graduate VAV (Video Audio Visual) at Gerrit
Rietveld Academie 2020.
Comfort Ball is a gastronomy oriented art collective organised by visual
artist, performer Bin Koh (KR) and Sumin Lee (KR). They distort and twist
a traditional way of cooking with Asian ingredients to formulate an
alien scenery. This scenery speaks itself to show how they are displayed
in western society as an Asian woman, finding parallels between being
low waged hospitality workers and Asian women in western society that
both are fetishised and alienated at the same time. They address this
observation and experience through cooking and stress the gazes of
fetishisation and ignorance under the name of 'exoticism' within
their body politics. Their act not only manifests Asian women but also
the queer and trans among us, the differently-abled bodies. Comfort Ball
has organised multiple events, performance at Stedelijk Museum
Amsterdam, Paradiso Amsterdam, NDSM nursery square, and Het Nieuwe
Instituut.
---
Agenda
Tar for Mortar
Kookworkshop met Comfort Ball