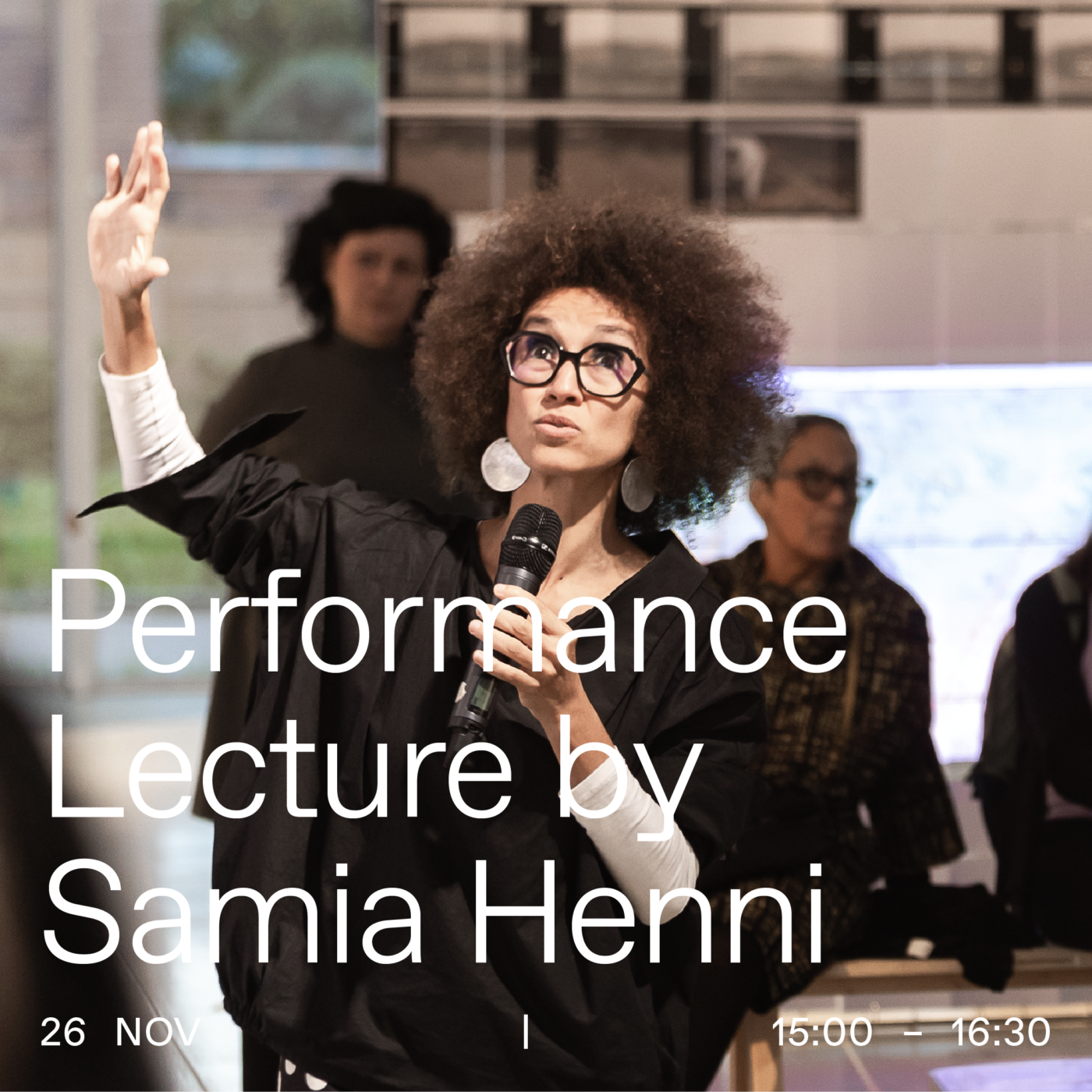 26 nov 2023
15:00 - 16:30
Lezing: Samia Henni over de tentoonstelling
We are happy to invite you to a lecture and tour by architectural historian Samia Henni in the context of her exhibition Performing Colonial Toxicity now on show at Framer Framed. Taking place on 26 November and January 14, 2024 we will also make space for audience questions about the project, Henni's practice and the larger process behind it.
---
On 26 November 2023 and January 14, 2024, Samia Henni guides us through the exhibition Performing Colonial Toxicity (2023), providing background into her seven-year research on the subject of French nuclear colonialism in the Algerian Sahara and its ongoing effects. Henni will also provide more insight into the connections between the different components of the project including the forthcoming publication Colonial Toxicity: Researching French Radioactive Architecture and Landscape in the Sahara.
This thought-provoking exhibition, in collaboration with If I Can't Dance, I Don't Want To Be Part Of Your Revolution, delves into the history of nuclear experiments in Algeria's Sahara desert and their long-lasting effects. Through immersive multimedia 'stations' that feature photographs, maps, and testimonies, Samia aims to tangibly demonstrate the invisible impacts of nuclear colonialism. She also emphasizes the need for justice and accountability for those affected by nuclear testing and the importance of addressing the health of individuals exposed to radiation in contaminated environments.
The exhibition Performing Colonial Toxicity can be visited until 14 January 2024 at Framer Framed during opening hours (12:00-18:00h), free of charge.
This event is in English and free of charge.
A donation at the door is appreciated.
---
Credits
Performing Colonial Toxicity (2023) is a co-production of Framer Framed and If I Can't Dance, I Don't Want To Be Part Of Your Revolution. The project is supported by Swiss Arts Council Pro Helvetia. Special thanks to the Observatoire des armements, Centre de documentation et de recherche sur la paix et les conflits; the Établissement de communication et de production audiovisuelle de la Défense (ECPAD); and to filmmakers Élisabeth Leuvrey and Larbi Benchiha with producer Farid Rezkallah for use of images and film excerpts in the exhibition; as well as to Prof. Dr. Roxanne Panchasi, Simon Fraser University for her support for the Tamasheq-to-French translation of Algerian testimonies.
Framer Framed is supported by the Ministry of Education, Culture and Science; Amsterdam Fund for the Arts; Municipality of Amsterdam; and VriendenLoterij Fonds.
The exhibition is part of the two-year research project Performing Colonial Toxicity, commissioned by If I Can't Dance, I Don't Want To Be Part Of Your Revolution within the frame of Edition IX – Bodies and Technologies (2022-23). If I Can't Dance is financially supported by the Mondriaan Fund, AFK, Ammodo and Prins Bernhard Cultuurfonds.
Artist Talk
/
Ecologie
/
Koloniale geschiedenis
/
---
Exposities
Expositie: Performing Colonial Toxicity
Een tentoonstelling van onderzoeker en architectuurhistorica Samia Henni, in samenwerking met If I Can't Dance, I Don't Want To Be Part Of Your Revolution
---
Netwerk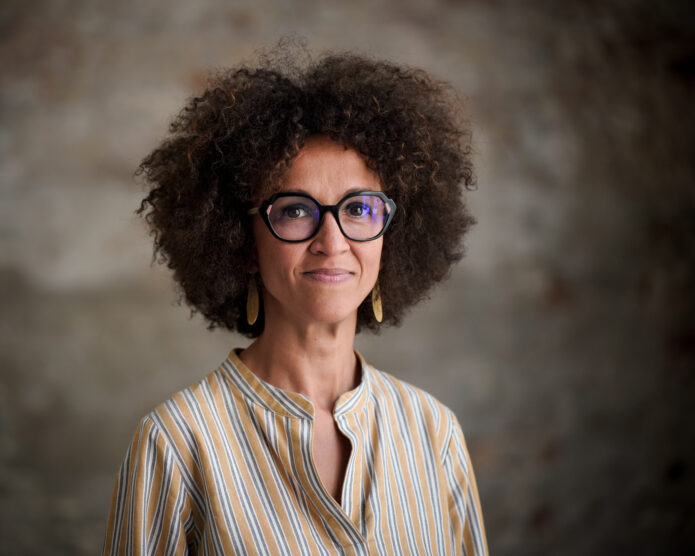 Samia Henni
Architectuurhistoricus, Tentoonstellingsmaker
---
Magazine