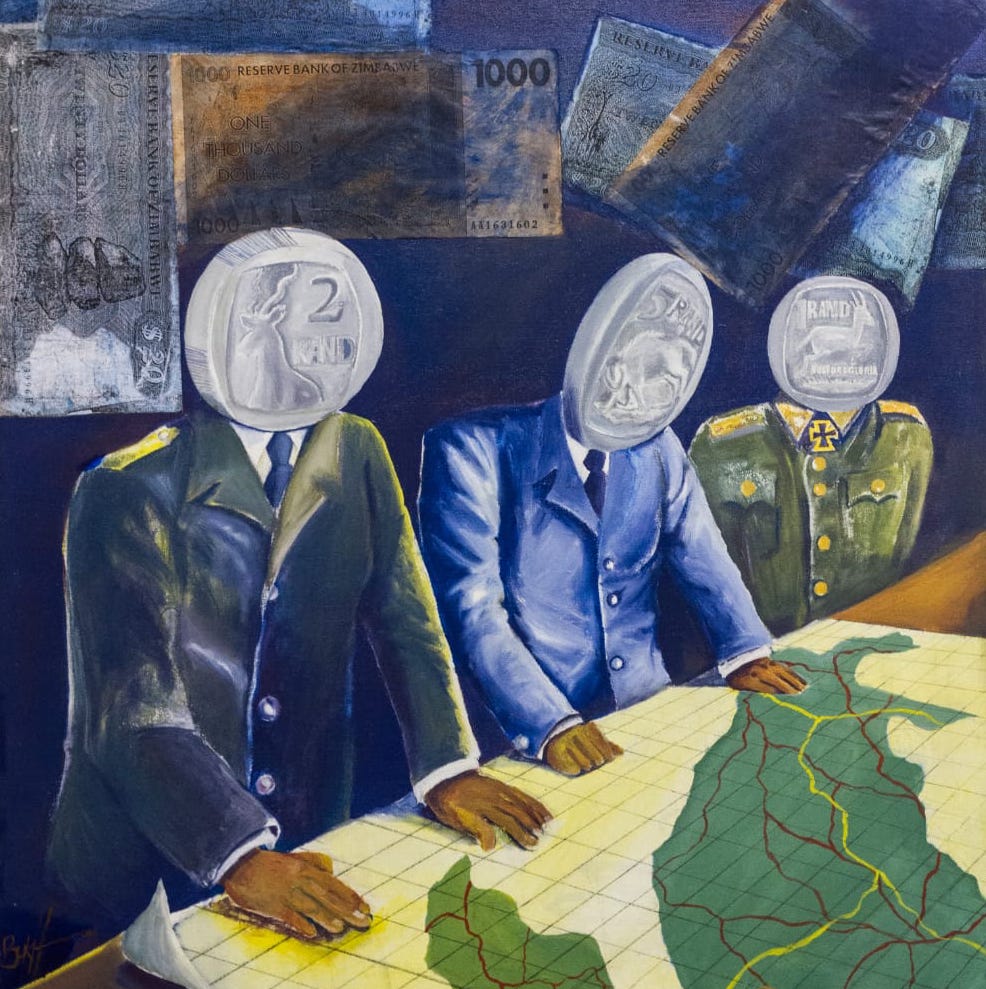 22 mrt –
25 mrt 2022
Decolonial Futures Workshop Series: The Womb Republic - How to Rebirth
The Decolonial Futures Winter School continues into DIT. Following on from Creating Space for a Hundred Flowers to Bloom, the second series The Womb Republic: How to Rebirth is a hybrid program, taking place simultaneously between June 16 Interpretation Centre in Johannesburg, South Africa and Framer Framed in Amsterdam, the Netherlands on 22, 23, 25 March 2022. Workshop details are below the page.
---
We have asked both workshop organisers to meet and collaborate on devising a workshop based on common interests and affinities and to further bridge the gap in historicity and localities in the present tense. By emphasising the notion of cultural 'exchange', dear to Decolonial Futures' programme, we hope to see this experimental join effort reflected in the participants' outlook and to be foundational in strengthening multidimensional, open-ended and cross cultural practices.
By way of storytelling, the depiction of personal journeys and histories, gone and going, one may encounter some of the most striking tools that have been and are still employed to preserve the soul from all ills, choosing to identify with decolonial stances, minds and bodies as we call it today. This series of workshops is intended to amplify and multiply decolonial strategies by artists and creatives who recall and revise their own stories using various methodologies, crafts and mediums.
How to sign up
Due to limited capacity, the workshop's attendance in Amsterdam is restricted in numbers. We will sign up participants on a first come first served basis.
Please register here.
Workshop 4 | 22 March, 13:00 – 16:00
Speculative Currencie(s) for mapping African futurities / Place and the dissolving of borders
with  Lorén Elhili & Bukhosi Mzikayise Nyathi
Workshop 5 | 23 March, 13:00 – 16:00
Action – Reaction, The Stopwatch Edition
with Marcel van den Berg & Kamogelo Matlawe
Workshop 6 | 25 March, 13:00 – 16:00
An exploration of African futurisms through sound, ritual and moving image
with Asmaa Jama, Gouled Ahmed & Trevour Mtimkulu
Language of the workshop: English
If you have any questions, please contact us at: info@decolonialfutures.org
Scroll down for more information about each workshop.
---
The Winter School program will culminate in a hybrid symposium, connecting Amsterdam with Soweto, South Africa. The symposium is focused on poetic interventions of decolonisation, and the stages we need to imagine and create a new decolonial world – moving from remembering and mourning, to dreaming and healing, to commitment and action.
More information about the workshop sessions and the final program of the symposium will be announced soon. Read more about the first series of workshops here.
---
Workshop 4 | 22 March, 13:00 – 16:00
Speculative Currencie(s) for mapping African futurities / Place and the dissolving of borders
with  Lorén Elhili & Bukhosi Mzikayise Nyathi
Bukhosi Nyathi and Lorén Elhili will present the intersections of their respective projects which spans the contexts of re-engineering paper money in South Africa to scrutinize social history, belonging and identity (Bukhosi Nyathi) as well as the production of place as it is shaped by migration and minority identities in dominant host nations (Lorén Elhili). Both practitioners position questions around borders, migration, social identities and the ways these are make invisible and perpetuated by the nation state and imperialism. The workshop will introduce you to both practitioners' current projects before flowing into a set of designed activities that have been formulated to complement the overlapping concerns of both projects. Participants will be invited into the worlds of the existing projects to contribute and shape new constellations that are informed by everyone's positionalities.
The hosts for the sessions have requested that you bring to the workshop a form of money (coins or notes) to use as investigative material for a collaborative artworks.
Lorén Elhili is an independent curator based between Morocco and London. Her curatorial practice embodies curating, writing and researching, experiences and histories which are perceived as peripheral.
Bukhosi Nyathi is an independent artist, currently living in Johannesburg, South Africa. He makes art using various art forms such as fine art, photography.
Yasmine Benabdallah is a filmmaker, visual artist and writer born and raised in Morocco.
---
Workshop 5 | 23 March, 13:00 – 16:00
Action – Reaction, The Stopwatch Edition
with Marcel van den Berg & Kamogelo Matlawe
The workshop is a collaboration between Marcel van den Berg, painter and Kamogelo Matlawe, animator. Both artists use drawing techniques to challenge the idea of perfectionism and to showcase different ideas of culture that are respectful of the people who live through them and pass them on. Through their work, both artists seek to decolonize the art form, its protocol and imagery.
AnimatION has the incredible power to tell compiling stories that transcend a faction of what is possible. With recourse to the live action format, painting and/or drawing allows one to act fast and spontaneously, and to let go of any inclination or preconceived idea.
The session will be a series of drawing assignments, each one will be paced and fuelled by empowering music from James Brown, to Fela Kuti, J Dilla, Public Enemy, Drexciya and many more. The goal is not to work towards finished pieces—although there will be time to look at the work and discuss it throughout—but to let the rhythms inspire the results, to dive into the intuitive state and spark the creative child within us all.
Having drawing skills is not mandatory to attend this workshop, all levels are welcomed. Please bring your laptop/devices and favourite set of pencils, paint, charcoal, crayons, ink or markers. Framer Framed will provide you with some paper.
Kamogelo Matlawe is an artist, writer, characters designer and animator with experience illustrating children's books and creating his own original comic book network.
Marcel van den Berg, trained at the Willem de Koning Academy, and is a former resident of the Rijksakademie van Beeldende Kunsten. However, he turned his attention away from
academic fine arts and towards the aesthetics of graffiti and street culture as a guide to his work. van den Berg's work is strongly influenced by funk, soul, hip hop, reggae, electro and techno music.
---
Workshop 6 | 25 March, 13:00 – 16:00
An exploration of African futurisms through sound, ritual and moving image
with Asmaa Jama, Gouled Ahmed & Trevour Mtimkulu
The workshop will be conceived by, and hosted between Asmaa Jama and Gouled Ahmed collaborative practice, and Trevour Mtimkhulu. All three artists intrinsically believe that it is crucial to be in dialogue with one another to create in ways that transcend and transgress borders and the notions of the nation state. They will dissect the manifold ways in which they translate language into image and images into words. How they incorporate sound into their films and create narratives informed by ancient East African myth and lore. Jama and Gouled are interested in the terrain on which Horn of African oral history traditions have been disseminated. Mtimkhulu seeks to return the artist to his/her shamanistic or magical role in society and inspire the continuity of traditional forms of cultural expression while exploring new visual vocabularies. Finally, they want to explore the themes of impermanence & liminality, by looking at the supernatural, at ancient rites and rituals.
The workshop will also look at 'Indingilizi' (The Circle) and deconstruct the creative process with several assignments that engage with writing, sound, costume and props making, looking at the many ways they can build on collective black archives, thinking specifically about gender and those othered/ marginalised by hegemonic power structures.
The hosts for the sessions have requested that you bring your devices/laptops with a recording app (voice memos) and download the application 'audacity'.
The hosts would also like participants to bring a photograph or image still that means something to them (physical or digital).
Asmaa Jama is a writer and artist, Asmaa often works between languages, exploring migration and transience. Their poetics is one of collaboration and experimentation, that is deeply informed by their Somali heritage.
Gouled Ahmed is a costume designer and stylist, Gouled has always been drawn to the subject of memory, specifically, the capacity of textiles & objects to retain and communicate memory, both privately and publicly.
Trevour Mtimkhulu (Mvelo Nyana Kantu) is a multi-disciplinary and self-taught practicing artist who hails from the western townships of koBulawayo, Zimbabwe. He studied and observed indigenous languages and traditions which then influenced his artistic expression within his performances and traditional sculpture, expressing human and spiritual dimensions.
---
Creating Space for a Hundred Flowers to Bloom and The Womb Republic: How to Rebirth are part of DIT (Do it together) which is an opportunity to focus on projects, ideas, and reflections without an exhibition as the context. Learn more about the public programs brought together for the DIT project here.
Decolonial Futures is a cultural exchange programme organised between the Sandberg Instituut, the Rietveld Academie and Framer Framed in Amsterdam and Funda Community College in Soweto, South Africa. This workshop series is part of the Decolonial Futures Winter School and the programme is open to students of the Sandberg Institute and the Rietveld Academy, cultural practitioners, and anyone willing decolonise their perspective, research and practice.
The Decolonial Futures Winter School is supported by Framer Framed and the Amsterdam Fund for the Arts (AFK).
Action Research
/
Community & Learning
/
Gedeeld erfgoed
/
Koloniale geschiedenis
/
Zuid-Afrika
/
---
Agenda
Symposium: Decolonial Futures
Het eindprogramma van het cultureel uitwisselingsprogramma met Funda Community College, Soweto, Zuid-Afrika
Decolonial Futures Winter School: Creating Space for a Hundred Flowers to Bloom
Een cultureel uitwisselingsprogramma met Funda Community College, Soweto, Zuid-Afrika
---
Netwerk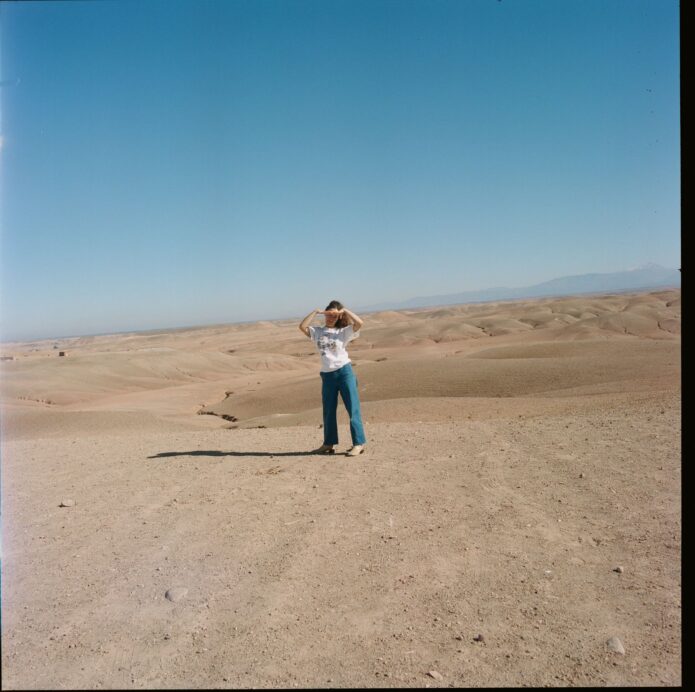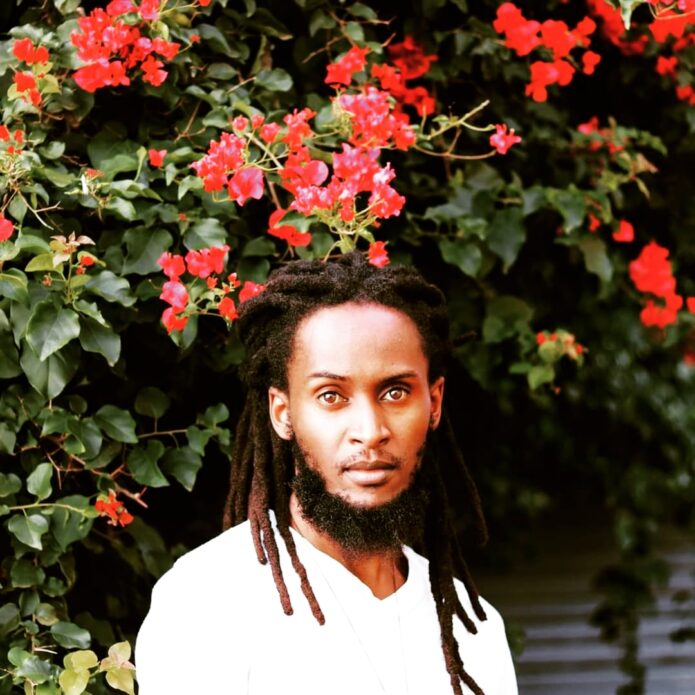 Bukhosi Mzikayise Nyathi
Kunstenaar
---
Magazine