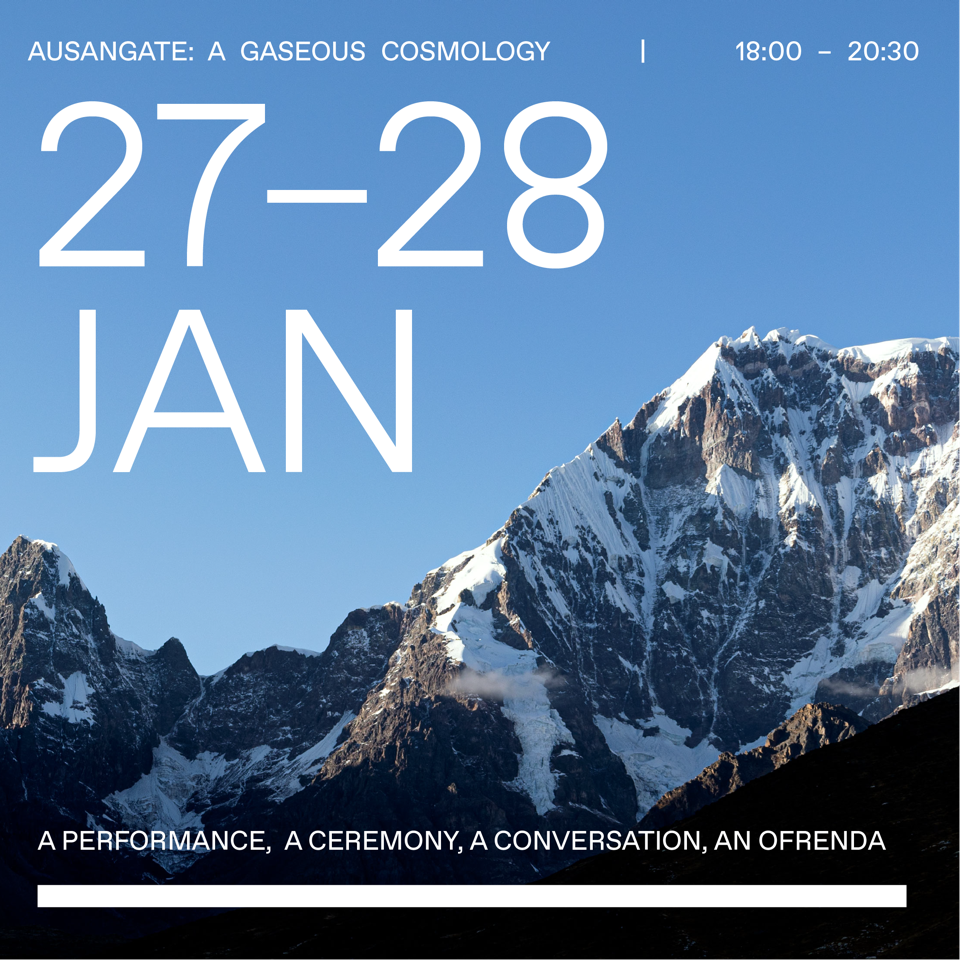 27 jan –
28 jan 2023
Performance: Ausangate, a gaseous cosmology
On the 27th and 28th of January, Teresa Borasino and  Framer Framed present Ausangate: a gaseous cosmology, a performance, a ceremony, a conversation with an earth-being, an ofrenda.
Ausangate, the earth-being that is also a mountain, occupies a prominent role in the Andean cosmovision, as the source of all life, of prosperity or misfortune, of health or disease.
---
About the event
In a conversation with Ausangate, Teresa Borasino attempts to remember those who faded into oblivion due to colonisation. The forgotten and historically oppressed communities of the Andes still carry their ancestral cosmovision's wisdom, despite being obliged into a forced distinction between humanity and nature imposed by the dominant colonialist system.
In the Andes, the ecological and relational cosmovision is put into practice through samay – a Quechua term referring to the sophisticated art of breathing, blowing, wheezing, smoking, gasping, and infusing life-essence into the world. The performance evokes and invokes ancestral relationships between human and more-than-human bodies and invites the audience to pay attention to and breathe into a gaseous cosmology.
Concept and text: Teresa Borasino
Sonic score and dramaturgy: Ibelisse Guardia Ferragutti
Language: English
---
Programme
Day 1 – Friday 27 January
18:00 Doors open
18:15 – 19:00 Offering Ceremony
19:00 – 20:00 Performance
20:00 – 20:30 Closing offering ceremony
On the first day, prior to the performance, we will make an ofrenda, an offering ceremony to pay gratitude to the spacetime that sustains us. Offering ceremonies are an essential part of the reciprocity system called Ayni.
Day 2 – Saturday 28 January
18:30 Doors open
19:00 – 20:00 Performance
20:00 – 21:00 Drinks and conversation
---
Supported by
AFK – Amsterdams Fonds voor de Kunst and Stichting Stokroos.
Performance
/
Ecologie
/
Koloniale geschiedenis
/
---
Netwerk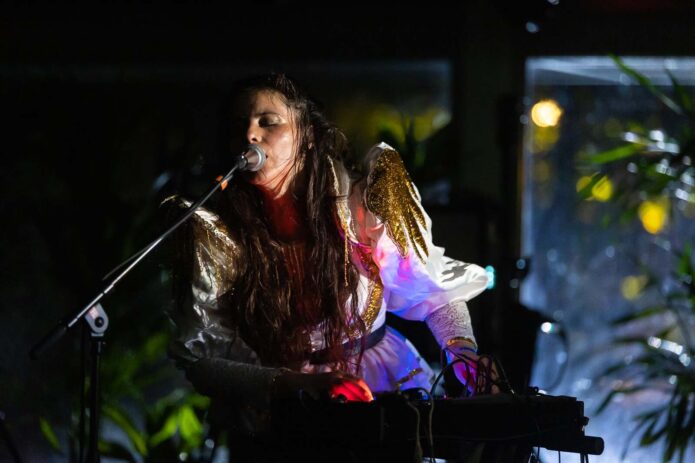 Ibelisse Guardia Ferragutti
Interdisciplinary Artist, Vocalist and Musician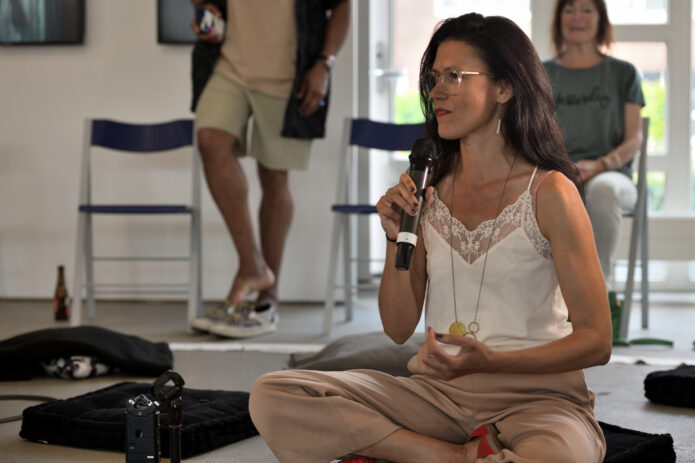 Teresa Borasino
Artist and activist