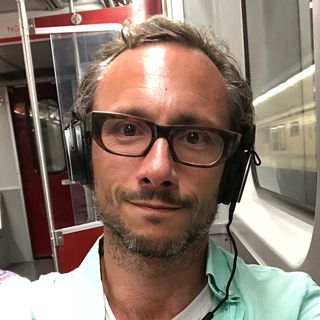 Remco van Bladel
Remco van Bladel runs a multidisciplinary design studio in Amsterdam where he focuses on editorial book design, publishing platforms, curatorial projects, institutional identities, typefaces, and interactive applications. He was the co-founder of publishing house Onomatopee and online platform WdW Review. Recent projects include Biblio-Graph.org, 13th Gwangju Biennale, Portuguese Pavilion of the Venice Biennale, The Andy Warhol Arts Writers Grant, Training for the Future, a.o. In 2020, he co-founded Archival Consciousness with Mariana Lanari and is gradually shifting his practice towards the development of digital infrastructures and publishing tools focused on the long-term preservation and dissemination of cultural archives, such as biblio-graph.org and the Mobile Archive Unit presented at Catching Up in the Archive at de Appel Amsterdam. He is a typography teacher at Graphic Design Arnhem, ArtEZ.
---
Agenda
The New Social: Hybrid Strategies for Cultural Spaces - bij Dutch Design Week 2023
Onderdeel van de tentoonstelling Innovatie Labs #1: The Living Archive in Klokgebouw, Eindhoven
Symposium: In-Between Media - Hybrid Tactics in The Crisis Era
Een tweedaagse symposium over hybride mediatactieken en saamhorigheid in kunst en activisme.