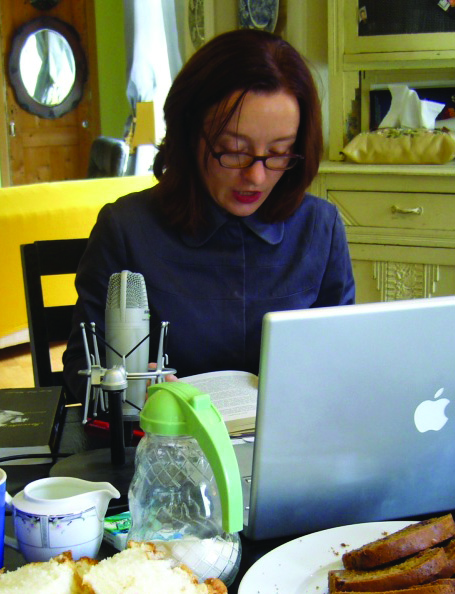 Anke Bangma
Anke Bangma is artistiek leider van TENT, Rotterdam.
In januari 2011 trad Anke Bangma aan als curator hedendaagse kunst in het Tropenmuseum in Amsterdam. In 2014 ging het Tropenmuseum op in Het Nationaal Museum van Wereldculturen, dat is ontstaan door de fusie van het Afrika Museum in Berg en Dal, het Rijksmuseum Volkenkunde in Leiden en het Tropenmuseum in Amsterdam.
Daarvoor was Anke Bangma Course Director van de Fine Art programma aan het Piet Zwart Instituut voor postdoctorale studies in Rotterdam (1998-2007), en was zij lid van het curatorenteam van het Witte de With centrum voor hedendaagse kunst in Rotterdam (1993-1998). Haar projecten omvatten Who, What, When, Where, Why and How door Rod Dickinson en Steve Rushton op de Hannah Arendt leeszaal van de Bard College bibliotheek (Bard CCS, Annandale-on-Hudson, New York, 2009); de tentoonstelling Performing Evidence (SMART Project Space, Amsterdam, 2009); en de publicaties Resonant Bodies, Memories, Voices en Experiment, Memory, Re-enactment (Piet Zwart Instituut/Revolver, 2008 en 2005).
In 2015 cureerde Anke Bangma samen met Kitty Zijlmans, Hoogleraar kunstgeschiedenis Universiteit Leiden en Meta Knol directeur van Museum de Lakenhal de expositie Global Imaginations. De expositie kwam tot stand vanuit een samenwerking tussen Museum De Lakenhal, het Nationaal Museum voor Wereldculturen en Universiteit Leiden.
---
Magazine