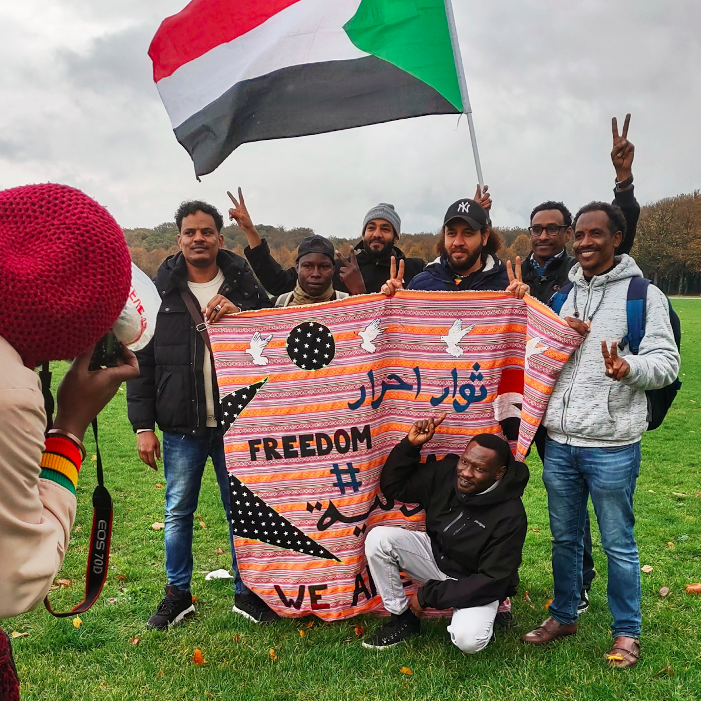 12 Nov 2021
18:00 - 21:00
We Sell Reality: Sudan
On November 12th, the critical art collective We Sell Reality is organising a get-together at Framer Framed in solidarity with the protesters in Sudan. These protesters oppose the military regime that is violently blocking the transition to a more democratic Sudan. We Sell Reality invites you to come and listen to the testimonies of the Sudanese diaspora and together think about possible ways of effective solidarity. Come and learn everything about the revolution, the military coup, the economic crisis, the violence and the fear of escalation. There is also an opportunity to visit the exhibition Powerplay – Deals All Over.
---
The event will start off with spoken word performer and activist Godfrey Lado's introduction to the current situation in Sudan and the complexity behind it. Upon introducing the Sudanese conflicting situation, the audience will be presented with video footage of the events that took place in Sudan. Besides, the members of We Sell Reality, Nusiba and Hamo, will be sharing their testimonies as personal reflections on the revolution and the coup in their country of Sudan.
When presented with the context of the issues, the audience will have a chance to ask questions, but also to propose their own ideas about the possible solutions or contributions to the fight against the existing system in Sudan. This event is an opportunity to jointly engage in conversation about a demanding political, but also societal crisis and make more people aware of the happenings in Sudan. The programme will close with the food and drinks, while the exhibition shop will be open as well.
We Sell Reality: Sudan is organised in cooperation with the ASKV PAO and Framer Framed as part of Powerplay – Deals All Over public programme.
Programme
18:00 Walk-in starts
Welcome
Testimonies`by Nusiba and Hamo
Testimonies from the audience
Powerplay – Deals All Over is open for visit
20:30 Food and drinks
21:00 The door closes
---
About the exhibition
The European Union makes all kinds of deals with other countries with the aim of keeping refugees out. Take the Mali deal for example: Mali receives development aid in exchange for enforcing stricter border control. The collective We Sell Reality has visualised these and many other deals in the form of toys for children.
The event is free and in English. To ensure your own safety and that of our team members, please read our Corona guidelines before your visit.
---
Community & Learning
/
Collectives
/
Conflict
/
Diaspora
/
Political Climate
/
---
Exhibitions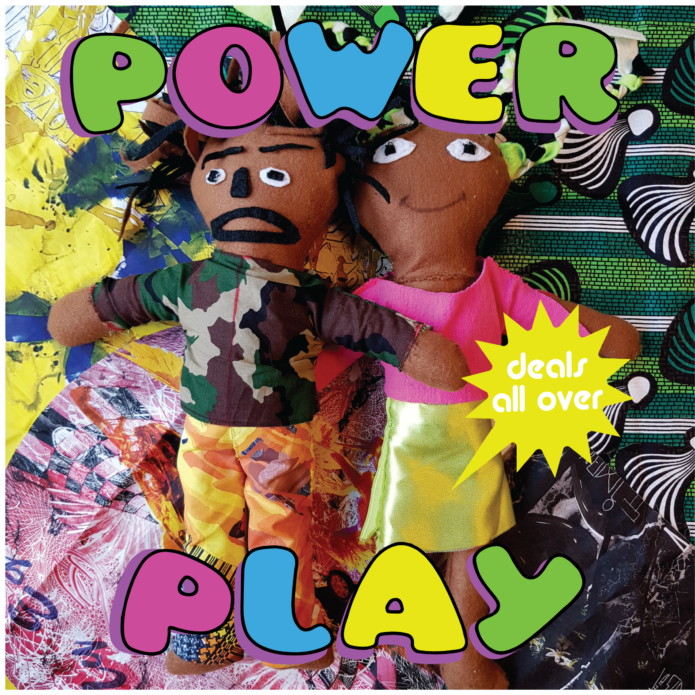 Exhibition: Powerplay – Deals All Over
A colourful installation by collective We Sell Reality
---
Agenda
We Sell Reality Memorial #1: Sudan – When Clouds Are Moving
Memorial organised by art collective We Sell Reality within the context of Amsterdam Museum's Refresh #2: War & Conflict.
Sudanese Pop-up Restaurant
A dinner event hosted by We Sell Reality
---
Magazine