4 Mar –
5 Mar 2022
Workshop: Wayang Kardus - Struggle and Solidarity
Framer Framed and Lente Kabinet Festival cordially invite you for a two-day cardboard puppet-making workshop led by the members of the Indonesian artist collective Taring Padi and various artists based in Amsterdam.
The programme takes place on Friday, March 4 and Saturday, March 5 2022 in Framer Framed, Amsterdam.
---
Wayang kardus or recycled cardboard puppet is one of the Indonesian collective Taring Padi's artistic practices to support people in their struggles for social justice. As part of their project for the upcoming documenta fifteen, Taring Padi has been visiting places and sharing skills of creating cardboard puppets through collaborative workshops as a way to stand in solidarity with different activist groups and communities around the world.
With this special edition at Framed Framed titled Struggle and Solidarity, members of Taring Padi; Hestu Setu Legi, Dhomas 'El Kamprestoz' Yudistira, and Alexander Supartono invite you to collectively give shape and sound to the space together with some Amsterdam based artists. Join us to learn how to produce cardboard puppets based on your own stories and struggles, which can be shared through storytelling, singing, humming or jamming sessions. Each day, the workshops will be accompanied by food-tasting breaks and end with culinary gatherings designed by Kevin van Braak and Dini Arisandi. 
This workshop is part of DIT (Do it together) which is an opportunity to focus on projects, ideas, and reflections without an exhibition as the context. Learn more about the public programs brought together for the DIT project in HERE.
---
Program

Day 1 | Friday 4 March, 15:00 – 22:00
15:00 – 16:00  Introduction to the use of cardboard puppets as a medium of expression,
16:00 – 17:00  Share stories and translate conversations into a textual message, figure, symbol and other visual attributes that will form the cardboard puppets,
17:00 – 18:30  Technical instruction and start to develop the figure of the cardboard puppets,
18:30 – 20:00  Dinner gatherings with food designed by Kevin van Braak & Dini Arisandi,
20:00 – 22:00  Continue to develop the cardboard puppet and live jam session.
Day 2 | Saturday 5 March, 13:00 – 20:00
13:00 – 14:00  Continue to develop the figure of the cardboard puppets,
14:00 – 15:00  Food break designed by Kevin van Braak & Dini Arisandi,
15:00 – 16:00  Assembling the parts of the cardboard puppets,
16:00 – 17:00  Putting the cardboard puppet into action,
17:00 – 17:30  Concluding remarks, conversations,
17:30 – 20:00  Celebration with food designed by Kevin van Braak and Dini Arisandi; live jam session and karaoke party (open for the public).
The workshop is free and welcomes all ages and groups. We have limited spots. Please register separately to join each event. We encourage participants to attend both days.
By sharing food, conversations, sound and music, the workshop hopes to create a space that enables affective encounters and open conversations between peoples of various backgrounds. The puppets created during the workshops will be included in Taring Padi's contribution to the upcoming documenta 15 exhibition in Kassel, Germany from 18 June – 25 September 2022.
---
Collaborators

Taring Padi was founded in Yogyakarta, Indonesia in 1998 by a group of progressive art students and activists in response to the Indonesian socio-political upheavals during the reformation era. Consequently, Taring Padi's artistic practice is always part of and contextualises within socio-political and cultural action and solidarity with wide range of communities and social groups. Taring Padi's works and solidarity actions are manifested in collective works in the form of woodcut posters, large size banners, rontek, cardboard puppets, music, carnival and other art actions. In summer 2022, Taring Padi will participate in documenta fifteen and present 1.000 cardboard puppets made by citizens who took part in the Wayang Kardus Workshops.
Hestu Setu Legi was born in 1971 in Yogyakarta. He co-founded two institutions for arts and culture, Taring Padi in 1998 and Jogja InterKultur in 2012. He now focuses more on his work as a visual artist, which mostly deals with social and environmental themes. Legi's multimedia installations have been shown in exhibitions ranging from Biennale Jogja XI and ID, the 25th anniversary show of Cemeti Art House (2013), in a solo exhibition at Ark Galerie (2014) and at Framer Framed (2018). At Framer Framed in Amsterdam his work has been part of the exhibition Pressing Matters (2018), a group exhibition featuring 24 artists from Indonesia curated by Kevin van Braak. Togar was a resident at the Rijksakademie, Amsterdam (2019-2021).
Alexander Supartono is an art historian and curator specialising in modern and contemporary art in Southeast Asia. He obtained a PhD in History of Photography from the University of St. Andrews, Scotland. He lectures on photographic theories and histories at Edinburgh Napier University (UK). His recent curatorial activities include Flame of Solidarity, the presentation of Taring Padi collective at the documenta fifteen in Kassel, Germany (2022). Latest publications include The silent waiting: Javanese Antiquity and 19th century photography in the Dutch East Indies (National Gallery Singapore, 2022).
Daniel Aguilar Ruvalcaba is a Mexican political cartoonist and anticapitalist entrepreneur. Currently doing a residency at Rijksakademie.
Diana Cantarey is a faction designer from Mexico City, currently based in Amsterdam. Thinking about extinction, excess and exploitation with the help of writing and drawing, sometimes textiles, performance and video-documentarías. Lately trying to find the spell to turn oil into dinosaurs and enjoying playing the bass.
Julian 'Togar' Abraham (Medan, Indonesia / Netherlands) engages in extensive research resulting in analytically focused artworks that often combine installation, sound, music, programming and science. Most, if not all, of his transdisciplinary practice derives from rhythms and systems, which, depending on the context of engagement, may consist of preserving, initiating, intervening, supporting, negotiating, hacking or questioning. He is often considering how to function within surrounding realities, and is constantly fascinated by the fact that even small interventions can bring forth changes geared towards the formation of new, sustainable support structures. At Framer Framed in Amsterdam his work has been part of the exhibition Pressing Matters (2018), a group exhibition featuring 24 artists from Indonesia curated by Kevin van Braak. Togar was a resident at the Rijksakademie, Amsterdam (2019-2021).
Özgür Atlagan is an artist from Turkey. He wanders the halls of violence, servitude, eroticism, play and humor in his work, always following the line of poetry. Recently expired as a resident at the Rijksakademie.
Sungeun Lee (b. 1989). Artist from Korea, Resident at Rijksakademie (2020-2022).
Kevin van Braak is a Dutch artist who works with sculpture, installations, performance and videos. He is particularly interested in reproducing, restoring and transforming ideological images and metaphors through sculptures, installations, events and performances. For Framer Framed he curated the exhibition Pressing Matters (2018), a group exhibition featuring 24 artists from Indonesia.
Lente Kabinet Festival is an annual electronic music festival held at 'Het Twiske', just north of Amsterdam. The festival aims to take its visitors on a two-day cross-disciplinary journey that engages all the senses, making this interplay between visual art, culture and music an important pivot in the overall festival experience. This year sees its cultural programme manifest itself both onsite – installations and performances – and offsite as partners in various cultural manifestations. Learn more
Framer Framed is an Amsterdam-based platform for contemporary art, visual culture, and critical theory & practice. Each year the organisation presents a variety of exhibitions in collaboration with both emerging and established international curators and artists. An extensive public program is organised alongside these exhibitions in order to shed light on the topics concerned, and provide a wide range of perspectives. Learn more
Indonesia
/
Collectives
/
Art and Activism
/
Workshop
/
---
Exhibitions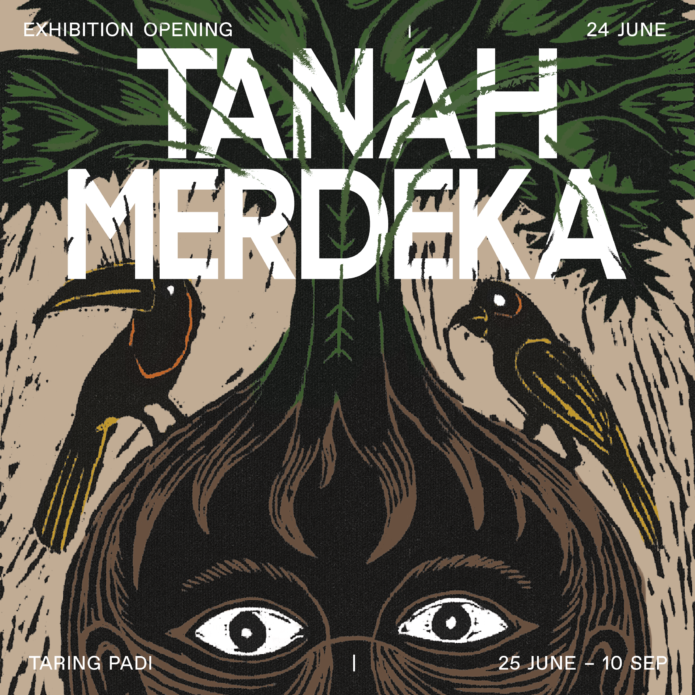 Exhibition: Tanah Merdeka
An exhibition with the Indonesian art & activist collective, Taring Padi, reflecting on the concept of land as the object and site of decolonial struggles.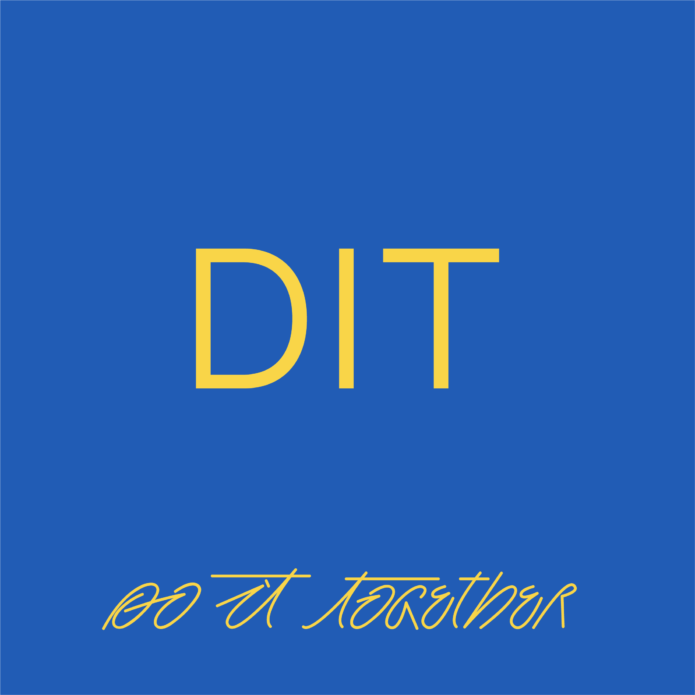 Project: Do It Together - DIT
DIT is a kitchen / a tent / a learning playground / a workshop...................
---
Network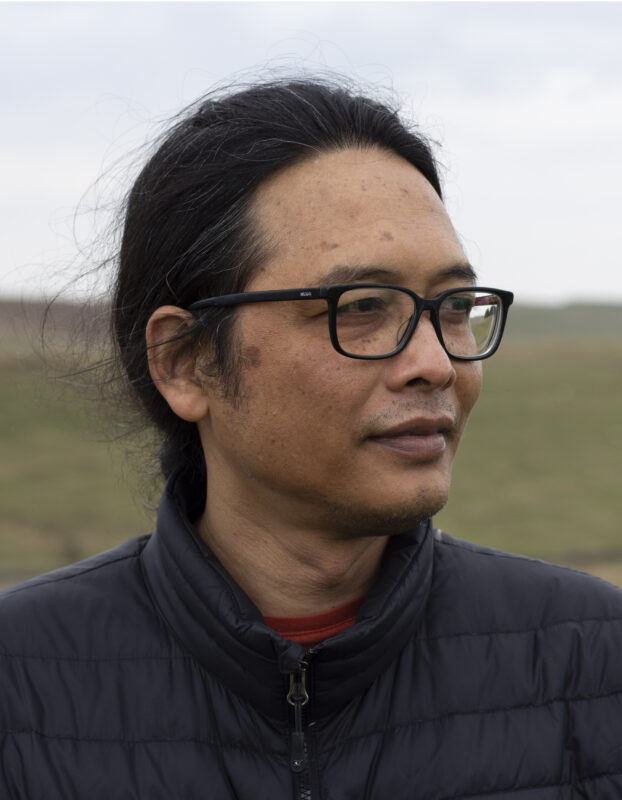 Alexander Supartono
Art Historian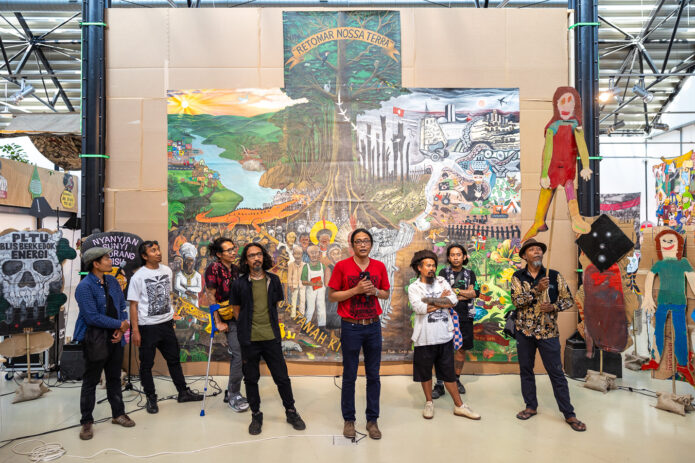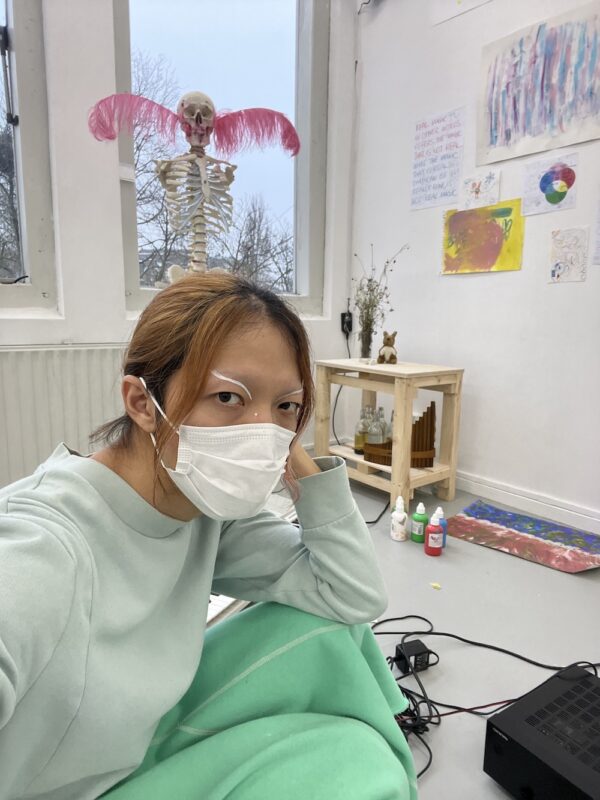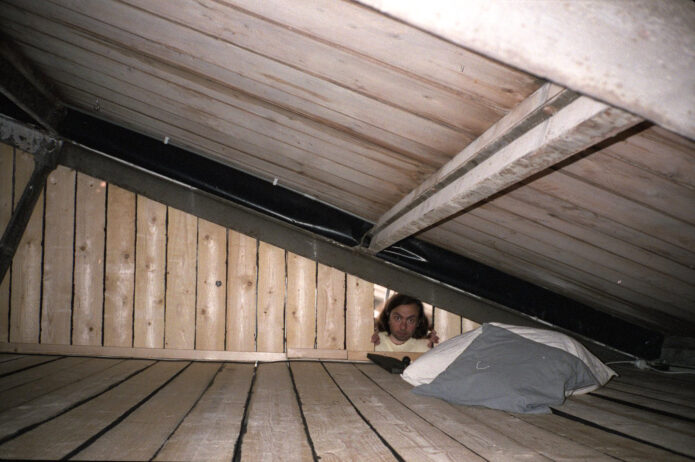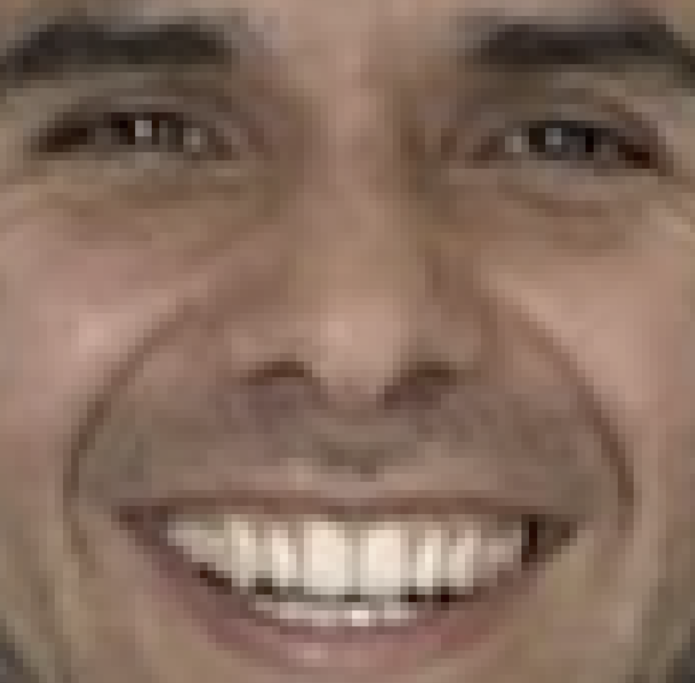 Daniel Aguilar Ruvalcaba
Cartoonist and anticapitalist entrepreneur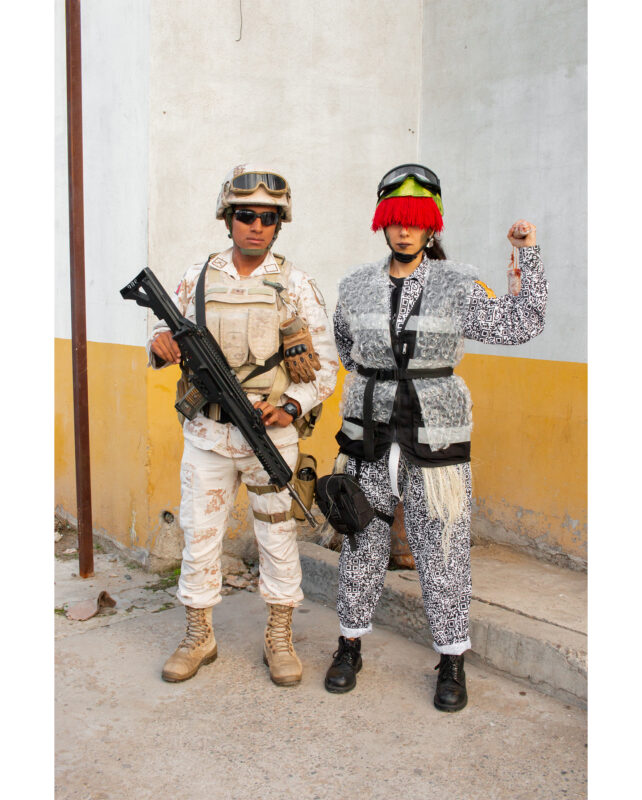 Diana Cantarey
Fact-ion designer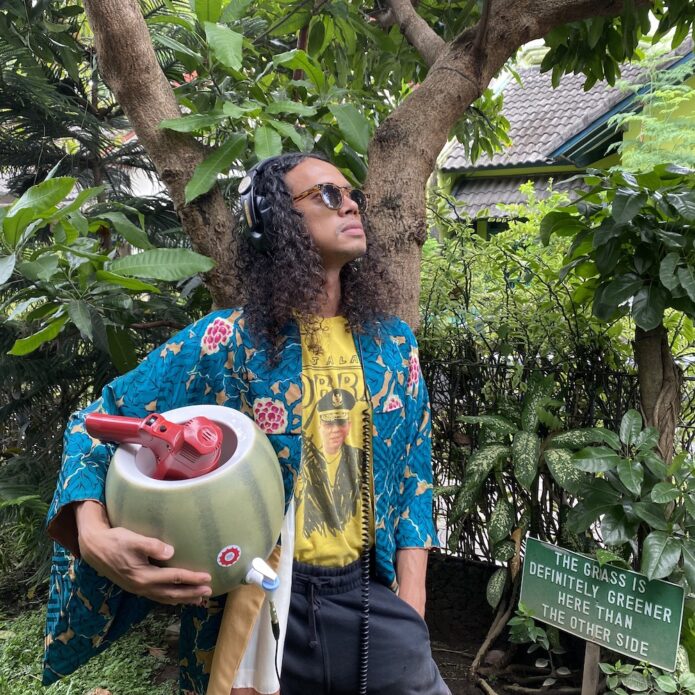 Julian Abraham 'Togar'
Artist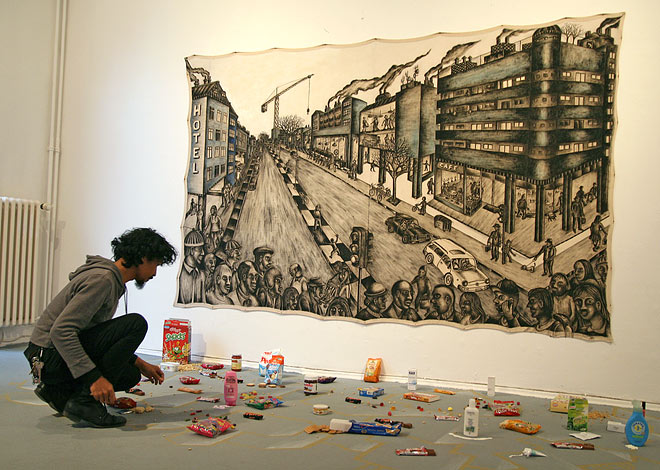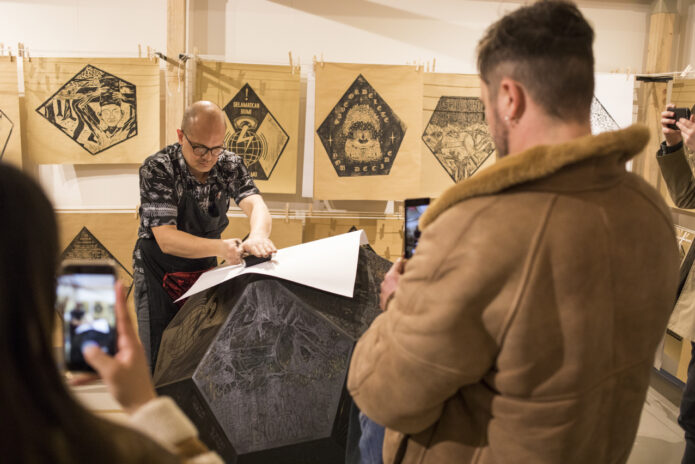 ---
Magazine