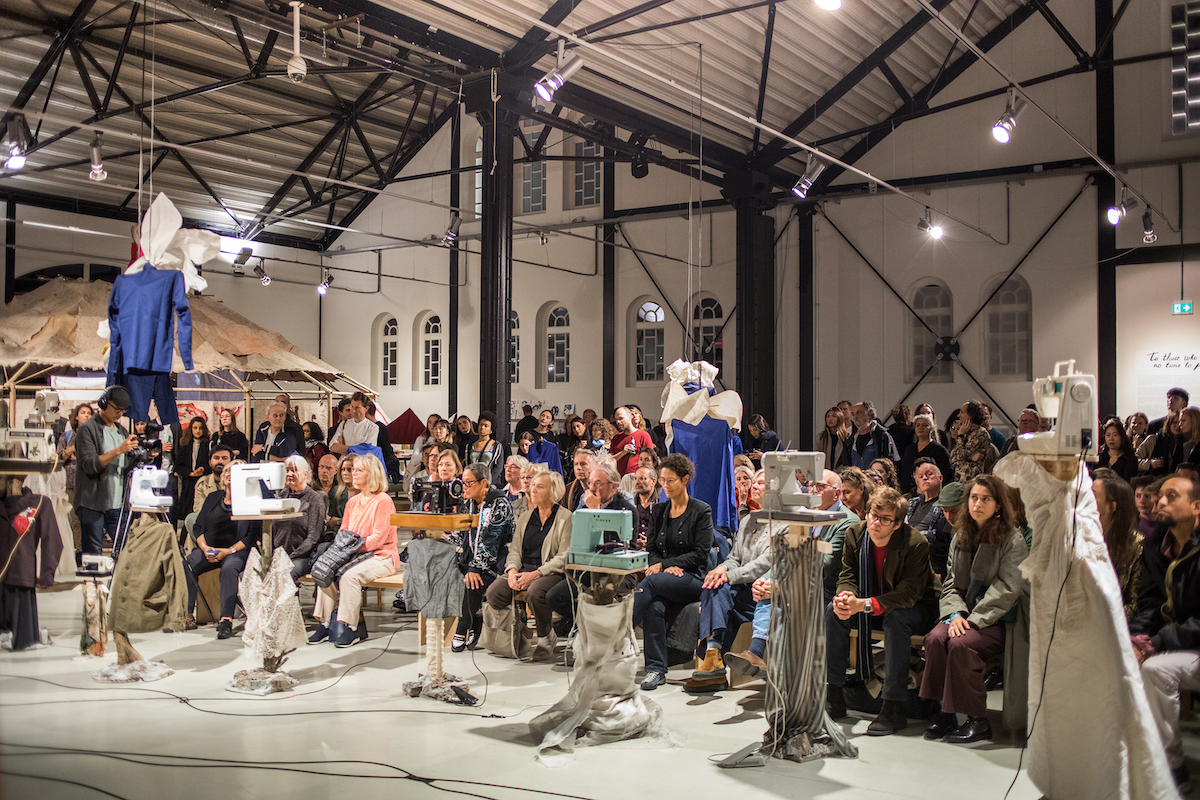 13 Oct 2022
19:00 - 21:00
Opening: To those who have no time to play
We are pleased to invite you to the exhibition opening of To those who have no time to play on the 13th of October, at 19:00. During the opening, curator Charles Esche, artist Gluklya and select collaborators will be present. At 20:00, there will be a live performance in the context of the exhibition.
---
Opening: 13 October, 19:00-21:00
Please let us know if you join the opening
Performance: Antigone Update | 13 Oct, 20:00

On the stage, we see hanging dresses singing Antigone Update, a new version of the famous Greek tragedy Antigone written by Gluklya with Matras Platform. The music for the work is composed by Vladimir Rannev, with the vocal ensemble N'Caged (Moscow). During the opening of the exhibition on 13 October at 20:00, live performers from Matras Platform will join the first presentation of Antigone Update. Matras Platform is an informal mixed group of migrants and travellers from around the world who are living in Amsterdam; Gluklya initiated the group during the COVID pandemic.
About
To those who have no time to play is the largest solo exhibition by the Amsterdam-based artist Gluklya (Natalia Pershina-Yakimanskaya), curated by Charles Esche. In keeping with her previous work, the exhibition involves many collaborators from Kyrgyz textile workers and recent migrants to the Netherlands to musicians and writers. The exhibition opens on the 13th of October (19:00) at Framer Framed and can be visited between 14 Oct – 22 Jan 2023, free of charge.
The exhibition is structured around four elements, each with its own unique architecture. These are two yurts, a dome, and a stage on which there will be occasional live performances. The works take us from Amsterdam to Bishkek, and via St. Petersburg back to Amsterdam again.
Although conditions in Bishkek or St. Petersburg might seem far from Dutch society, bringing these different social and emotional geographies together through art emphasises connections between them. It is impossible to ignore the many disasters looming on the horizon: the climate crisis, extreme social inequality, the war in Ukraine and the harsh working lives of people supplying cheap goods to Western high streets. Gluklya relates it all in a surreal landscape, where humour appears unexpectedly. She takes us on an associative journey through global abuses, whether they be forced labour and migration, economic exploitation or abuse of power. 
Contrubutors
Murad Zorava | Moawya Alkhadra | BiSCA (Saadat Aitalieva) | Shepherd Camara | Roger Cremers | Liah Frank | Natalia Grezina | Marianne Koeman | Vladimir Rannev | Benjamin Roth | Gulmira Tursunbaeva | Anna Bitkina | Shaiymkan Chylgobaeva | Kunduz Asanakunova  | Anisa Ibrayeva | Nurlan Alymseitov | Dinara Akylova | Rahat Bolotbek kyzy | Zayna Ayazbekova |Open Line Foundation
---
Supported by
Ministerie van Onderwijs, Cultuur en Wetenschap; Amsterdams Fonds voor de Kunst; Stichting DOEN; Stadsdeel Oost; Van Abbemuseum.
Art and Activism
/
Migration
/
Performance
/
---
Exhibitions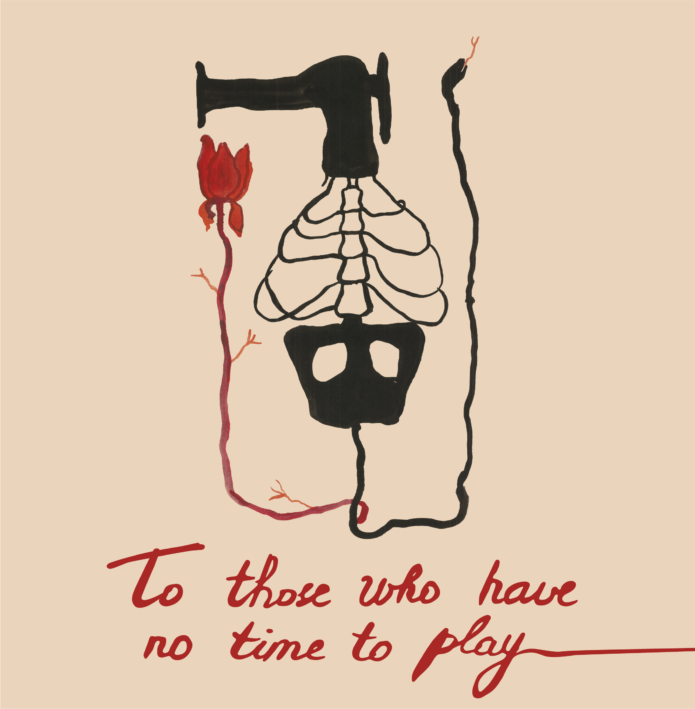 Exhibition: To those who have no time to play
A Solo Exhibition by Gluklya
---
Network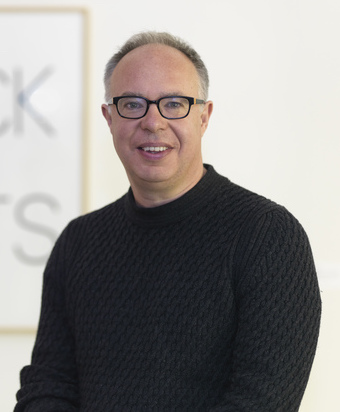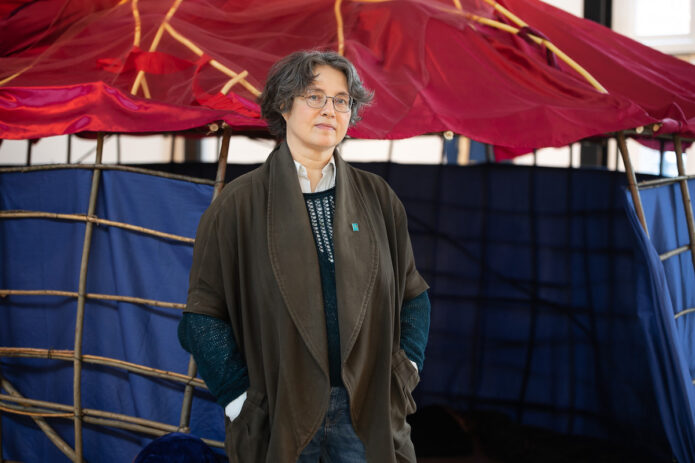 Gluklya aka Natalia Pershina-Yakimanskaya
Artist
---
Magazine