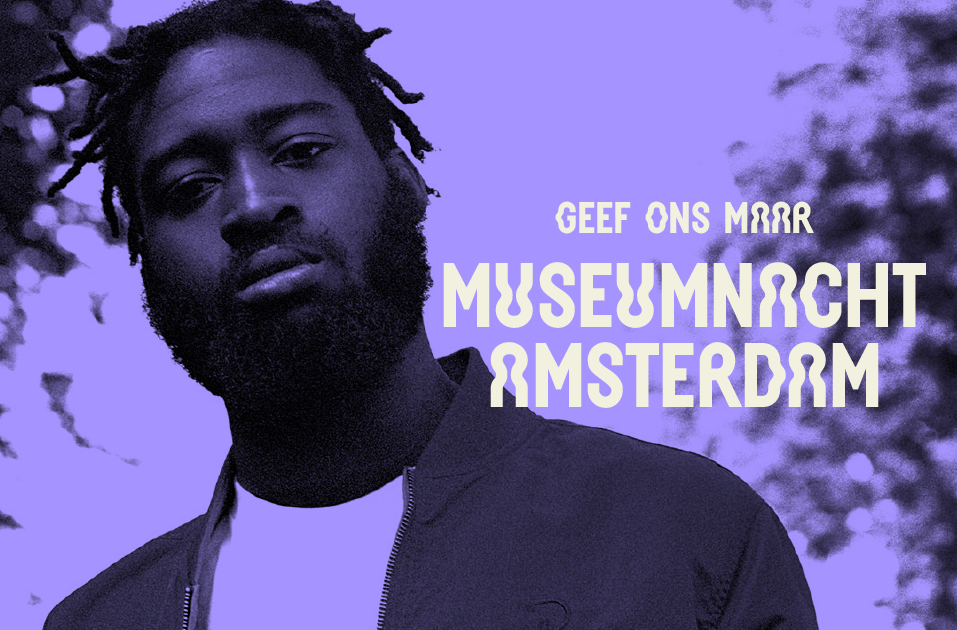 5 Nov 2016 – 19:00
Museumnacht Amsterdam 2016
Time 19:00 – 02:00 Entry With a Museumnacht ticket (€19,95) Location Framer Framed at the Tolhuistuin IJpromenade 2 1031 CC Amsterdam Route Framer Framed at Tolhuistuin can be reached from Amsterdam Centraal Station with the ferry 'Buiksloterweg'. The exhibition space is located on the first floor, next to restaurant THT.
---
Framer Framed is part of Museumnacht 2016! In collaboration with Tolhuistuin. Save the date: 5 November 2016, 19:00 – 02:00.
During Museumnacht you can visit our running exhibition Re(as)sisting Narratives, on the shared colonial history between The Netherlands and South Africa. Curated by Chandra Frank.
We also have an exciting program lined up filled with music, performances and exhibition tours. Check it out:
PROGRAM
*Museumnacht dinner
19:00 – 22:00
Food! With all that art you need a good start. Come to restaurant THT, adjacent to Framer Framed, and enjoy a special Museumnacht menu. Don't forget to make a reservation.
*Exhibition tours: Re(as)sisting Narratives
Visually astounding, thought-provoking and confronting in a good way: immerse yourself in an experience of the works in exhibition Re(as)sisting Narratives. Framer Framed tour guide Minouche Wardenaar will expand on the background of the artists and the works and provide you with their often neglected perspectives on the Dutch colonial influence on South Africa and the Netherlands.
*Performances: Lost Project
20:30 – 20:45 / 22:00 – 22:15 / 23:30 – 23:45
Lost Project is a young theatre collective from Amsterdam, under the artistic direction of Priscilla Vaudelle and Tim van den Heuvel. Inspired by the exhibition Re(as)sisting Narratives, two members of the collective – Yahmani Blackman and Dorothy Blokland – have created a performance specifically for Museumnacht at Framer Framed, in collaboration with Tolhuistuin. In their performance, Yahmani and Dorothy reflect on what it means to be a woman with a colourful history. A history that curses, celebrates, occasionally disappears, always to return with a new story. Powerful, personal stories mixed with a sense of humour to soothe the pain.
*Music by Africa is Hot / Red Light Radio
Get your party on! Tonight's tunes will be provided by DJ Gioumanne. Gioumanne co-hosts a monthly radio show with Amal Alhaag, Africa is Hot, on Red Light Radio, live from Amsterdam's famed red light district. The show features popular music from Africa and the diaspora, with a focus on songs and styles that are 'off the radar'. For Museumnacht, Gioumanne will create a custom-made playlist with tunes from South African hemispheres, inspired by exhibition Re(as)sisting Narratives.
Later that evening, strut your stuff at restaurant THT, adjacent to Framer Framed, to the tunes of DJ Duo Penossi (of radioshow HotMamaHot). Live set from 22:00 – 02:00.
South Africa
/
Shared Heritage
/
Colonial history
/
---
Exhibitions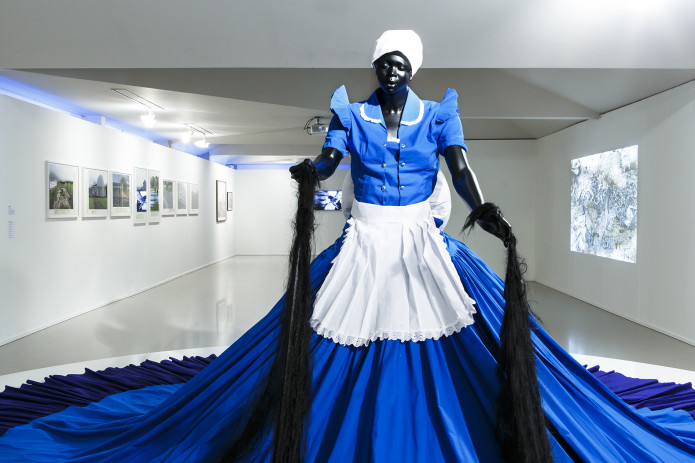 Exhibition: Re(as)sisting Narratives
Exploring lingering legacies of colonialism between South Africa and the Netherlands through engaging with contemporary artists from both countries
---
Network