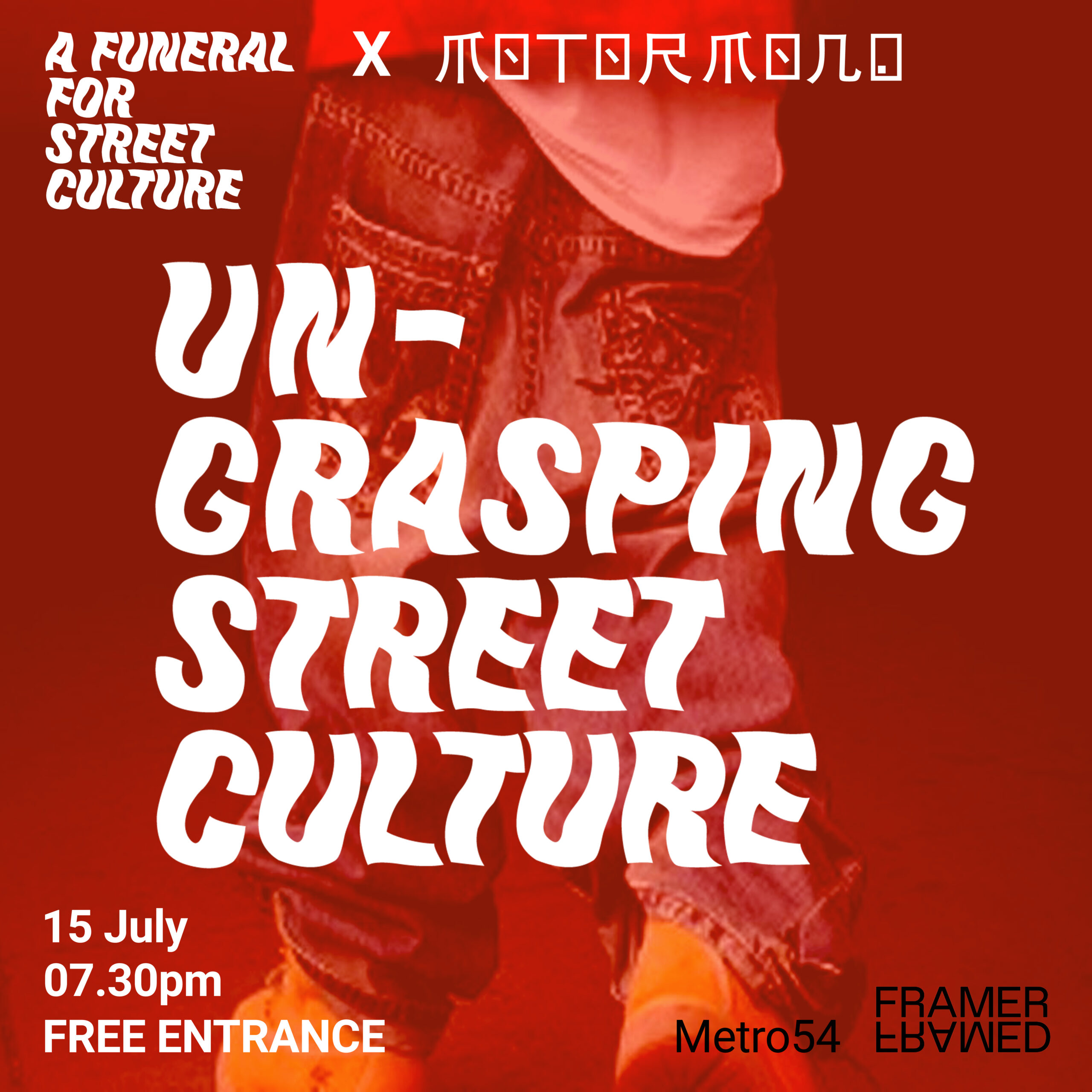 15 Jul 2021
19:30 - 21:00
Motormond presents: Un-Grasping Street Culture
Framer Framer is pleased to host the Un-Grasping Street Culture lecture by Gallery Motormond's founder Musoke Nalwoga, as part of the public program for A Funeral for Street Culture, an ongoing project by Metro54 and Rita Ouédraogo.
---
About the lecture
This lecture will draw on Saidiya Hartman's writing in Wayward Lives and Edward Said's seminal work Orientalism. Musoke Nalwoga will project videos, images and audio recordings.
This lecture will be showing that a connection can be drawn between street culture's refusal to be grasped and the exhibition design of A Funeral for Street Culture. The fact that the exhibition has a non-hierarchical spatial design; the various materials that function as room dividers and exhibition walls have an almost DIY feel to them. This goes back to Saidiya Hartman's manifesto of the wayward namely: Own Nothing. Refuse the Given. Live on What You Need and No More. None of the works in the exhibition are framed so they flow as a whole as they assert their presence within the exhibition space. As one moves through the exhibition space there is a certain togetherness that at some instances allows one to believe they understand what they are mourning. That as one moves through the various installations, they can break the exhibition into fragments that you can grasp; fragmented street culture.
Due to the non-hierarchical spatial design, the various elements of the exhibition function as a non-graspable whole. There is a raised point on which you can stand to try and grasp the entirety of the exhibition and hence street culture by extension but this is the lie. There is no outside inside street culture.
---
RSVP
This event is FREE but we have limited spots. Please send an e-mail to reserveren@framerframed.nl to book a spot!
Read more about our corona protocol here.
Art and Activism
/
---
Exhibitions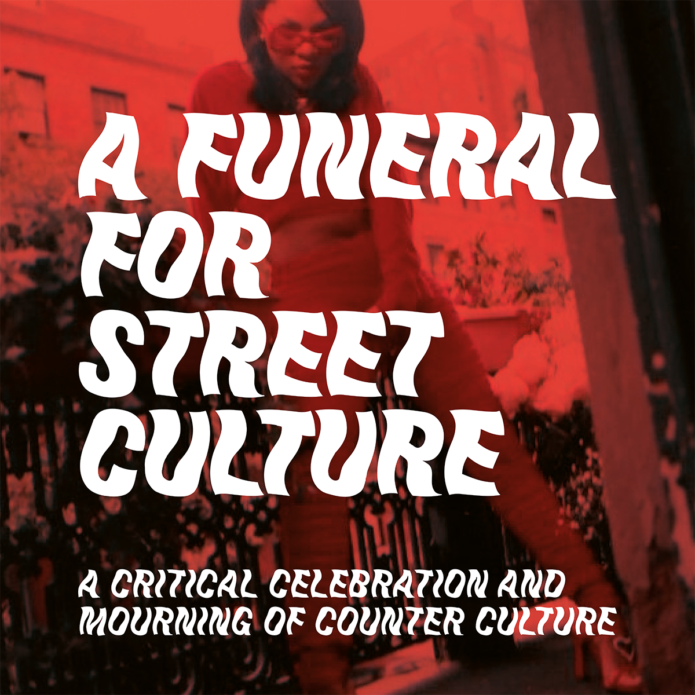 Project: A Funeral for Street Culture
A group project by Metro54 and Rita Ouédraogo hosted by Framer Framed
---
Agenda
Memory Past a Surpassing Disaster
Movie screening of 'Amreeka' followed by a panel discussion
---
Network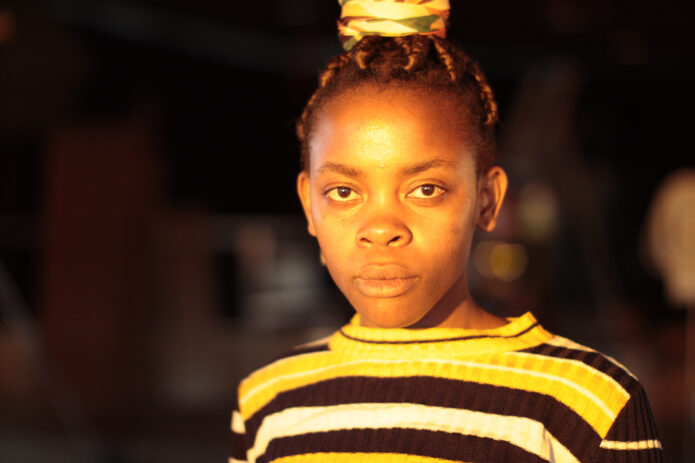 Musoke Nalwoga
Curator and researcher
---
Magazine