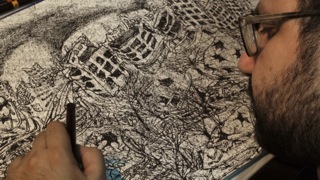 14 Apr 2015 – 20:00
Documentary: 'From My Syrian Room'
Time 20.00 Location Framer Framed in the Tolhuistuin IJpromenade 2 1031 KT Amsterdam Route Framer Framed at Tolhuistuin is reachable from Amsterdam Centraal Station with the ferry 'Buiksloterweg'. The entrance is located directly at the IJ river bank, the exhibition space is located on the first floor, next to restaurant THT. Entrance Free admission Please register by sending an e-mail to reserveren@framerframed.nl
---
Showing of the documentary From My Syrian Room (2014), in cooperation with Festival Cinéma Arabe , in the presence of director Hazem Alhamwi.
How do you stay true to yourself in a dictatorship that wipes out your individuality like an eraser and fosters a culture of fear? The Syrian Hazem Alhamwi (1980) retreated to his room and found freedom in drawing. When the revolution breaks out in 2011, the filmmaker and artist does not dare to confront his inner demons directly. Instead Alhamwi explores his memories, from his childhood to the present day – and thus the desire for freedom of his people. In front of the camera in his room, among others his former drawing teacher, his girlfriend Rhina (unrecognizable in the picture), and former political prisoner Ghassan share their experiences with the brutal regime of father and son Assad. Alhamwi's drawings illustrate the shared fear and despair.
After the screening there will be an interview with Hazem Alhamwi. Furthermore a part of his special drawings will be exhibited in the building of the Tolhuistuin.
Pop-up exhibition
From April 14 till April 21 april the work of Hazem Alhamwi will be on show as an addition to he Crisis of History exhibition.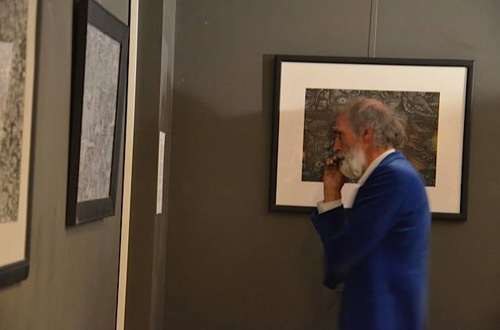 Middle East
/
---
Exhibitions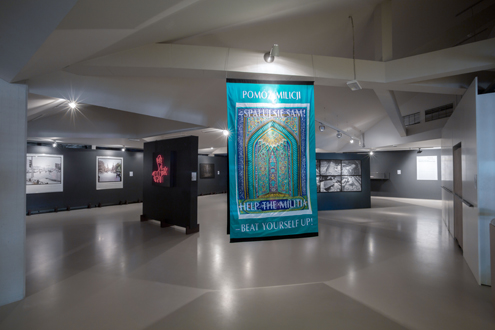 Exhibition: Crisis of History #3 - Beyond History
Curated by Robert Kluiver and Elham Puriyamehr
---
Agenda
Program surrounding the Crisis of History #3 exhibition
During the exhibition Crisis of History #3 - Beyond History there will be a special event on every Tuesday night with film screenings, lectures and guided tours.
---
Network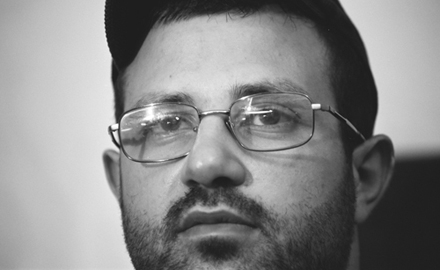 Hazem Alhamwi
Director & producer