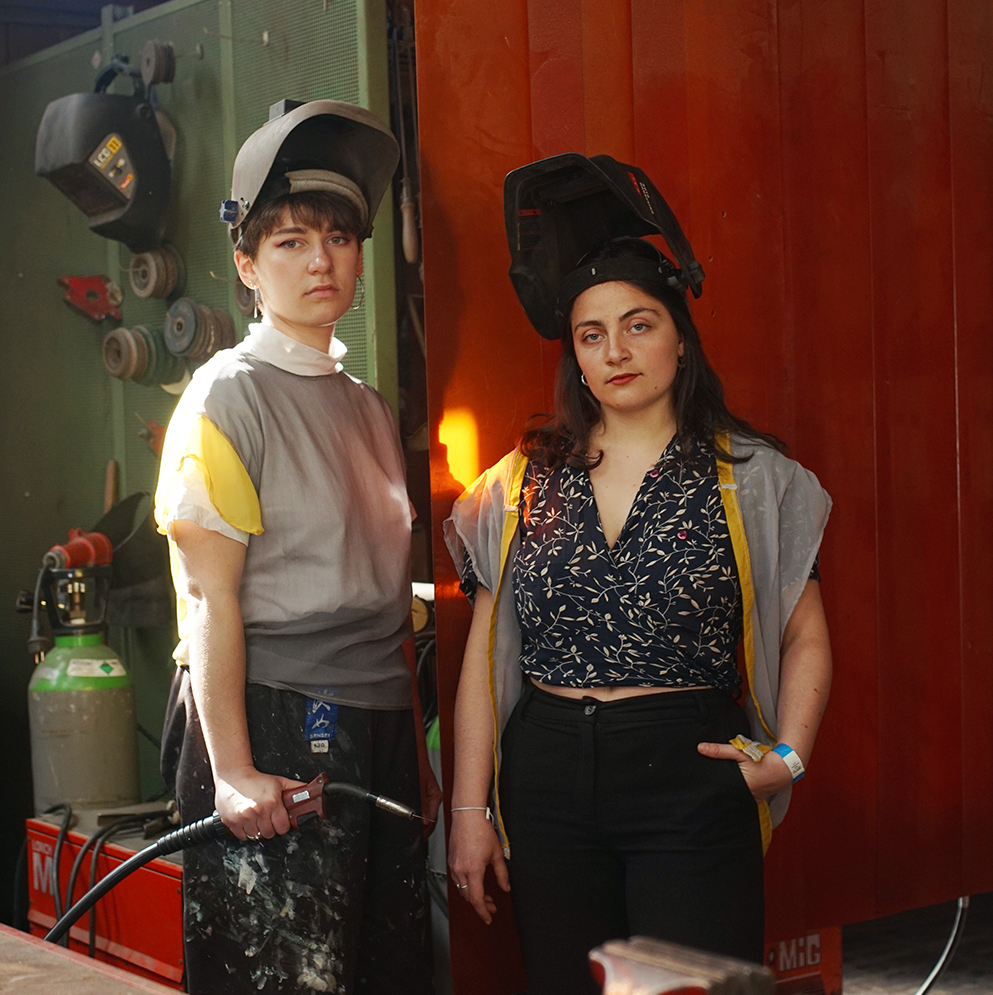 10 Nov 2022
19:00 - 21:00
Book Launch: 'Amanda'
Amsterdam book launch of Amanda will take place at Framer Framed on the 10th of November at 19:00. During the event Olga Micińska and Samantha McCulloch will discuss the idea behind the publication, followed by a short reading of Samantha's story "Frances's Threads".
Join us!
---
Language: English
The event is free and reservation is not required.
The artist book is greatly inspired by "Tradeswomen" quarterly magazine for women in blue-collar work, published in the 1980's and 1990's in the United States. Amanda is similarly thought as a periodical dealing with the subjects of technology and industry from a feminist (not solely female) angle. The first issue contains fiction stories of an emancipatory character, citing trade associations, oil industry in Iran and ghosts of the printer feeders.
---
About
Amanda is an artist book by Olga Micińska published by Maria Editions, an artist-led imprint based between Nicosia and New York. The publication is made in the framework of The Building Institute, an experimental organisation aiming to strengthen the position of femmes builders in the domain of technical construction work. Amanda brings together literary texts by Maria Toumazou, Samantha McCulloch, Sepideh Karami and Madeleine Morley, combining fiction stories with visual artwork. The format of Amanda is greatly informed by "Tradeswomen", a magazine published in the 1980's and 1990's in the United States, made for and by female workers active in the building trade. The publication will be available for purchase during the event.

Amanda (2022)
Edited by: Olga Micińska
Authors: Sepideh Karami, Samantha McCulloch, Olga Micińska, Madeleine Morley, Maria Toumazou
Graphic design: Studio Nikos Stephou
Publisher: Maria Editions
Supported by: Mondriaan Fonds and Amsterdams Fonds voor de Kunst.
Softcover | 42pp | English | October 2022 | First edition: 500 copies | ISBN 978 9963 2137 2 6 | €15,00
Samantha McCulloch is a writer from Johannesburg, currently based in Amsterdam. She is a doctoral candidate at the University of Amsterdam, where she is researching nineteenth-century South African literature.
Olga Micińska is a visual artist currently living in Amsterdam. Graduated from the MA Art Praxis program at the Dutch Art Institute and holds an MFA in Sculpture from the Academy of Fine Arts in Warsaw. Also trained as a woodworker, collaborates with craft studios of various domains. Recently she has initiated The Building Institute.
The Building Institute (TBI) is an experimental platform aiming to emancipate the undermined knowledges dwelling in the craft domains, and to unpack diverse questions related to technology and the means of production. TBI combines art's speculative competences with the grounded practice of manual labor, manifesting its objectives through educational activities, exhibitions, and publications.
Image: Aurélia and Laëtitia – Photo: Courtesy of Olga Micińska
Book Launch
/
Feminism
/
---
Exhibitions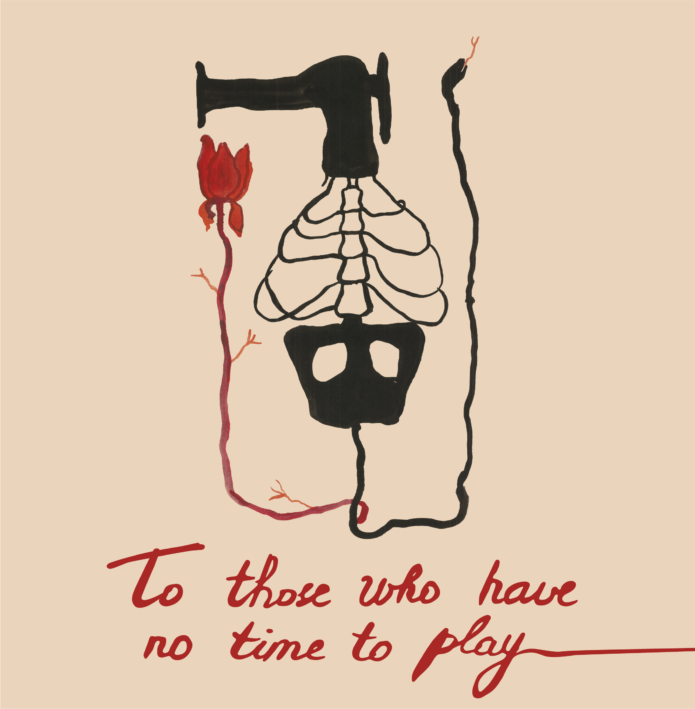 Exhibition: To those who have no time to play
A Solo Exhibition by Gluklya
---
Network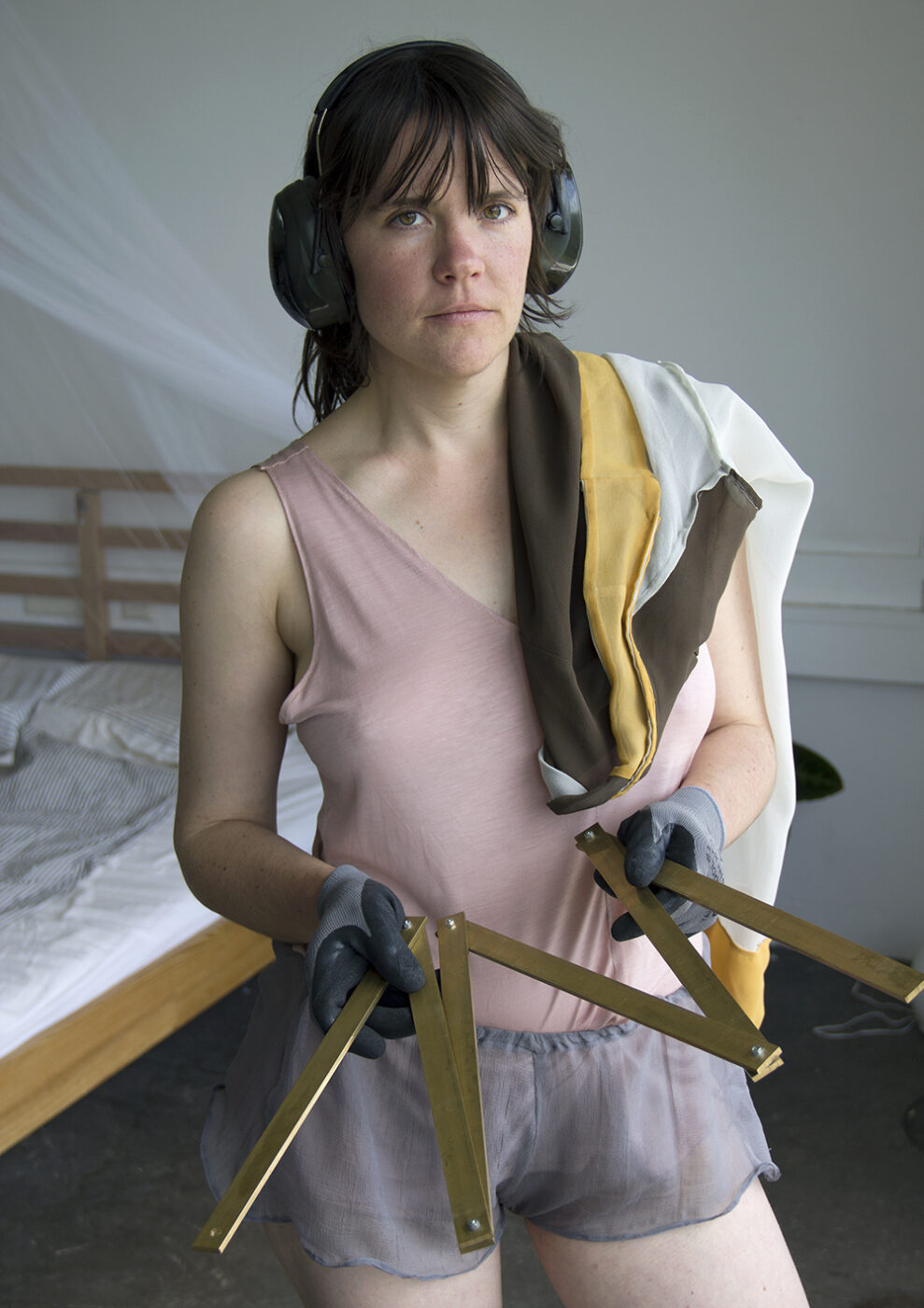 Olga Micińska
Visual artist
Samantha McCulloch
Writer