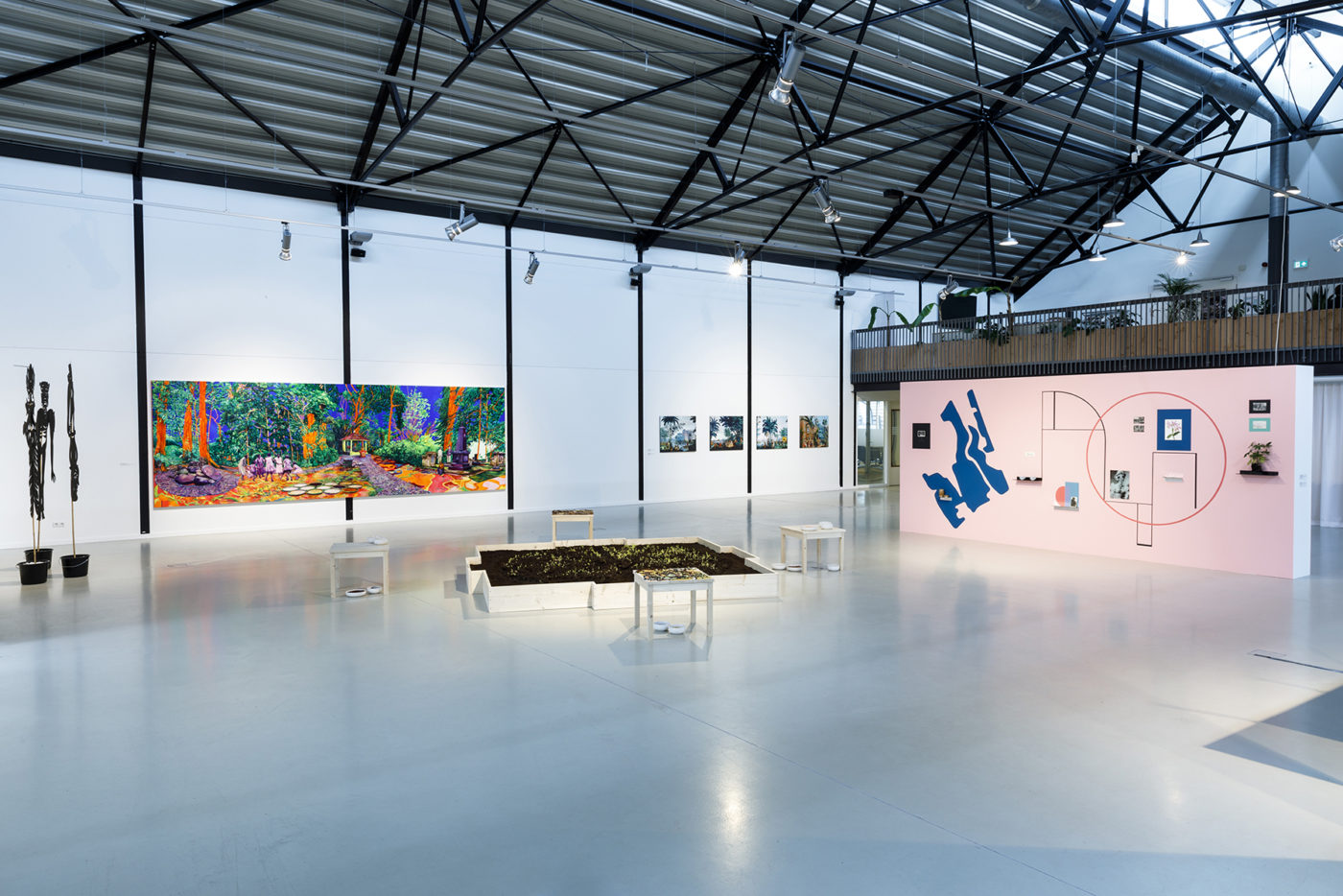 Zico Albaiquni
Zico Albaiquni's (b. 1987, Indonesia) vibrant figurative and landscape paintings play with aspects of Indonesian art history and notions of painterly representation. In particular, he deploys references to various Indonesian traditions such as Mooi Indië ('beautiful Indies') painting — a genre of painting capturing romanticised scenes of the Indonesian landscape and its people under Dutch colonial rule. Albaiquni's unusual and intriguing colour palette developed from the tonal formulas of this early tradition. He also references the links between art, advertising, and the commodification of landscape to investigate contemporary environmental issues in Indonesia. His large-scale works challenge conventional perspectives and formats, often playing with trompe l'oeil illusions and disrupting the rectangular borders of the canvas. In recent paintings, Albaiquni has begun to question the context and operation of painting by incorporating his own studio into his composition, or installing and circulating paintings in public spaces.
Zico Albaiquni is one of the participating artists of the exhibition On the Nature of Botanical Gardens (2020) at Framer Framed, Amsterdam. Several new works were produced especially for this exhibition. Framer Framed is proud that the work Ruwatan Tanah Air Beta, Reciting Rites in its Sites (2019) by Zico Albaiquni, has been acquired by the Museum of World Cultures. The work follows the historical Dutch traces in the Botanical garden in Bogor and shows the contemporary appropriation of this area by public groups. In addition, the work reflects on the way in which this history is depicted in the exhibitions of Framer Framed. More information on the exhibition can be found here.
---
Exhibitions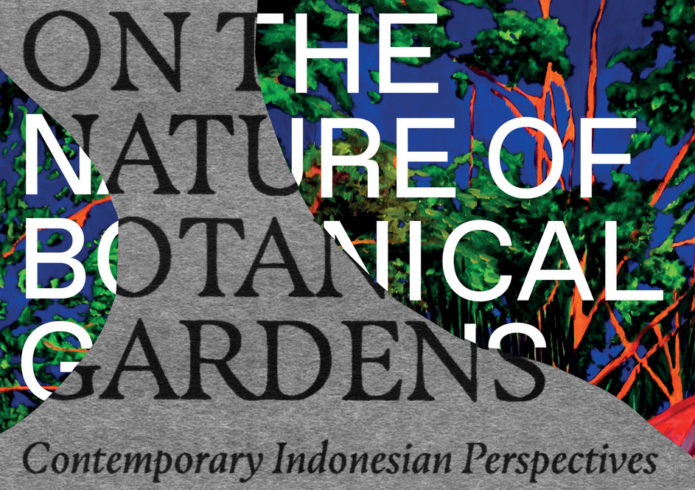 Exhibition: On the Nature of Botanical Gardens
Contemporary indonesian perspectives by nine Indonesian artists
---
Agenda
Artist Talk: On the Nature of Botanical Gardens
With the participation of: Zico Albaquni, Arahmaiani, Lifepatch members Agung 'Geger' Firmanto and Agus "Timbil" Tri Budiarto, along with the curator Sadiah Boonstra.
---
Magazine