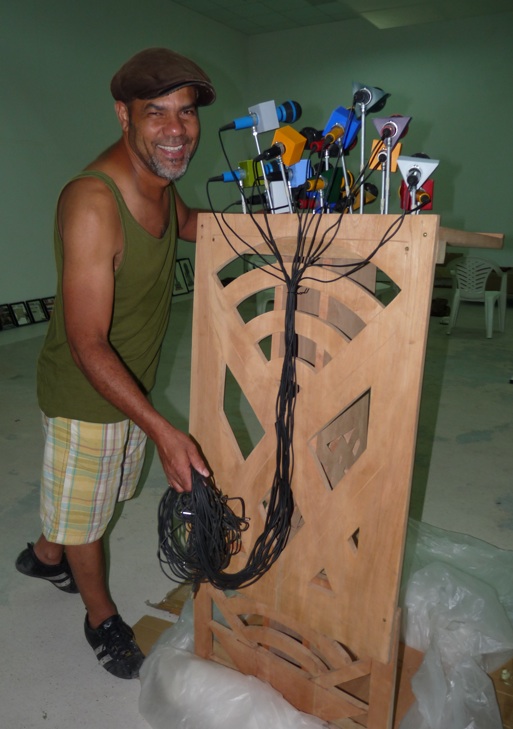 Remy Jungerman
Born in Moengo, Suriname, visual artist Remy Jungerman (b. 1959) has lived in Amsterdam since 1990. He first studied art at the Academy for Higher Arts and Cultural Studies, Paramaribo (Suriname). After moving to Amsterdam in 1990 he studied at the Gerrit Rietveld Academy. Since his first group exhibition in the Stedelijk Museum, Amsterdam, Jungerman has participated in several solo and group exhibitions worldwide. His work is intrinsically related to his Surinamese origins and is centred on global citizenship in today's society.
Jungerman uses collages, sculptures and installations to show cultural critique(s) of the local and the global, the internal and the external. Traditional materials and objects are placed in different contexts that challenge the established notions of their representation within Western society. Jungerman gets his inspiration from Afro-religious elements of the traditional Maroon culture in Suriname and the Diaspora. At the same time he is also inspired by Western trends in art and modern communication technology.
Jungerman was co-founder and curator of Wakaman Project. The Wakaman Project arose around the need to examine the position of visual artists in Suriname and to put them on the international map. Perhaps through unawareness, the art world seemed to be largely indifferent to this. The initiators of Wakaman: Michael Tedja, Gillion Grantsaan and Remy Jungerman therefore felt the need to take action and open the situation to discussion.
The work of Remy Jungerman has been featured in numerous publications and has been acquired by various institutions and private collectors worldwide including: Stedelijk Museum Amsterdam; Gemeentemuseum, Den Haag; Museum Het Domein Sittard; Zeeuws Museum Middelburg; Museum de Paviljoens Almere; NAI Rotterdam; Fries Museum Leeuwarden; Africa Museum Berg en Dal; Museum Arnhem; Art In Embassies, US Department of State, Suriname; Rennie Collection, Vancouver; Art Omi Collection, NY; Marc Strauss Collection NY and The Francis J. Greenburger Collection, NY.
Jungerman was a participating artist in the group exhibition What We Have Overlooked at Framer Framed, from 30 June to 21 August 2016, curated by Mirjam Westen. In 2017 he was also nominated for the  Black Achievement Award in The Netherlands. The work of visual artists Remy Jungerman and Iris Kensmil, brought together by Benno Tempel for a joint presentation, were selected as the Dutch contribution to the 58th edition of the Venice Biennale, in 2019. The selection of this exhibition, entitled 'The Measurement of Presence' has been made public by the Mondriaan Fund, that was advised in that regard by an international jury.
---
Exhibitions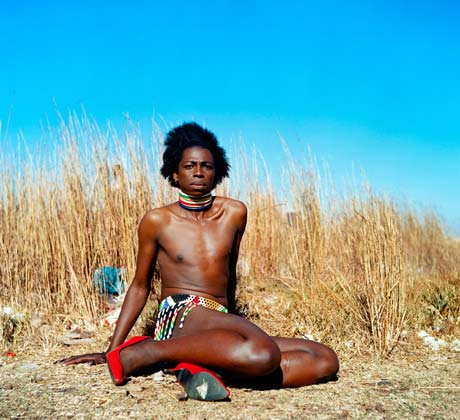 Exhibition: What We Have Overlooked
A collection presentation of Museum Arnhem, curated by Mirjam Westen
---
Agenda
Close Encounters of the Caribbean Kind
Artist talk around the exposition Who More Sci-Fi Than Us?
---
Magazine