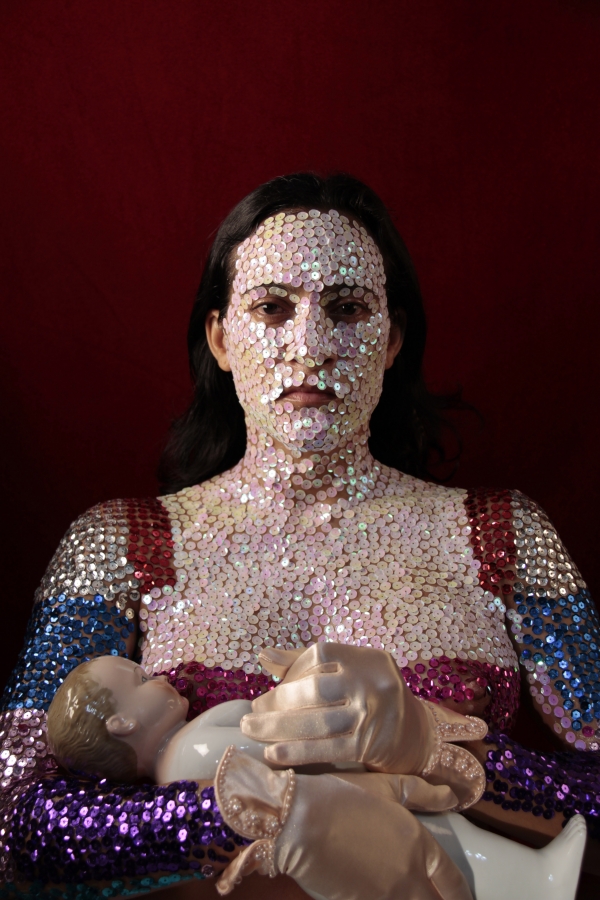 Exhibition: Who More Sci-Fi Than Us
Coming up at Kunsthal KadE, from 26 May to 26 August 2012, the exhibition Who More Sci-Fi Than Us, contemporary art from the Caribbean, curated by Nancy Hoffmann. 'Who More Sci-Fi Than Us' features work by a representative selection of contemporary artists from all over the Caribbean, from south (Antilles and Surinam) to north (Cuba and Jamaica) and from west (Costa Rica and Panama) to east (Haiti and the Dominican Republic), and every island in between.
Nancy Hoffmann: 'This exhibition is the first in the Netherlands to reveal the whole gamut of contemporary Caribbean art and artists. It focuses on a shared identity, shared history and shared socio-economic conditions: a combination of factors that has produced a certain surreal way of communicating, both in words and images. Or, as Dominican-American writer and Pulitzer Prize-winner Junot Diaz so beautifully puts it, 'It might have been a consequence of being Antillean. Who more sci-fi than us?'

Participating artists
Aruba: Ryan Oduber, Barbados: Joscelyn Gardner, Sheena Rose,
Colombia: Oswaldo Macia, Costa Rica: Edgar León,
Cuba: Alexandre Arreachea, Carlos Garaicoa, Yaima Carrazana, Ana Mendieta,
Curaçao: David Bade, Tirzo Martha, Tony Monsanto,
Dominicaanse Republiek: Marcos Lora Read, Jorge Pineda, Limber Vilorio,
Guadeloupe: Bruno Pedurand, Guyana: Hew Locke,
Haïti: Mario Benjamin, Jean-Ulrick Désert, Edouard Duval Carrié,
Jamaica: Marvin Bartley, Renée Cox, Ebony G. Patterson,
Martinique: Jean Francois Boclé, David Damoison,
Panama: Jhafis Quintero Gonzales, Jonathan Harker/ Donna Conlon,
Puerto Rico: Pepón Osorio, Puerto Rico/ Cuba: Jennifer Allora & Guillermo Calzadilla,
St. Vincent: Michael McMillan,
Suriname: Remy Jungerman, Charl Landvreugd, Marcel Pinas,
Trinidad: Wendel McShine.
---
Public program
In the context of the exhibition Framer Famed organized Close Encounters of the Caribbean Kind, a series of events on decolonial aesthetics, European blackness and diaspora with artist talks, lectures and performances.
See for example the video registration of the lecture by Alanna Lockward below.
---
Catalogue
The catalogue published to accompany the exhibition reveals an additional fact of Caribbean life. The region features different language areas and hence language barriers. The cultural differences between them are rooted principally in the islands' relationships with their mother countries, past or present: Spain, France, England and the Netherlands. To reflect this, the catalogue is divided into four sections, each prefaced by a general introduction by an author from the relevant language area: Leon Wainwright (UK), Giscard Bouchotte (FR/ Haiti), Charl Landvreugd (NL/ SU) and Blanca Victoria López Rodríguez (Cuba).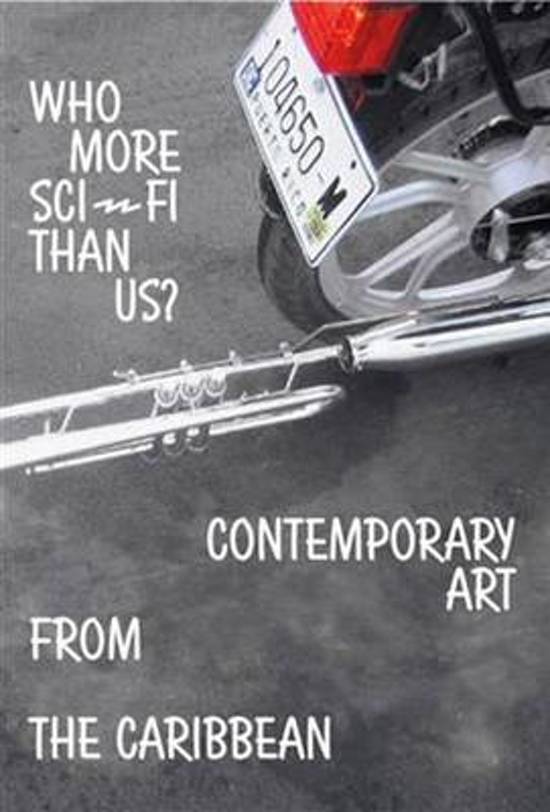 Caribbean
/
Global Art History
/
---
Agenda
Close Encounters of the Caribbean Kind II. On Decolonial Aesthetics and European Blackness
Lecture and round table discussion in the context of the exhibition Who is more sci-fi than us?
Close Encounters of the Caribbean Kind
Artist talk around the exposition Who More Sci-Fi Than Us?
---
Network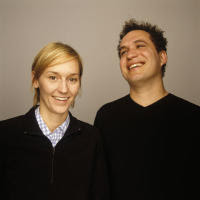 Jennifer Allora and Guillermo Calzadilla
Artists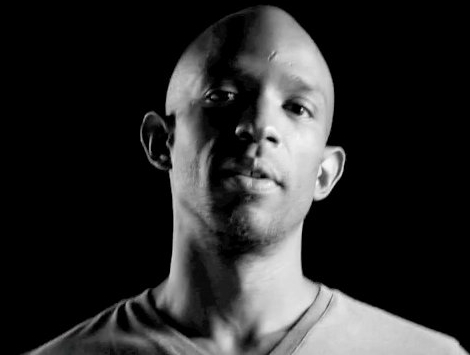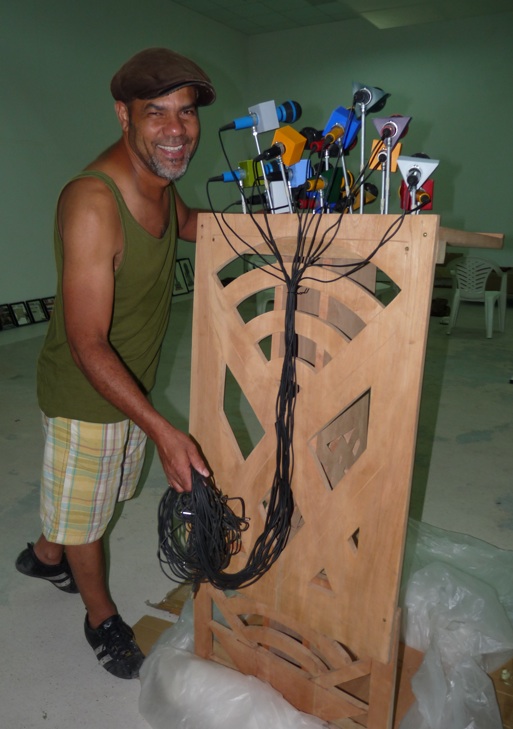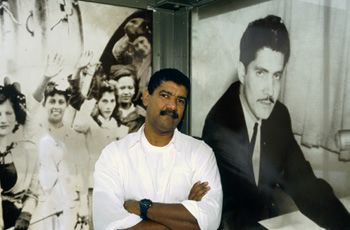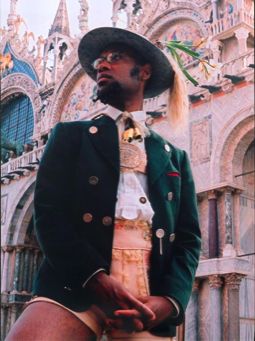 Jean-Ulrick Désert
Artist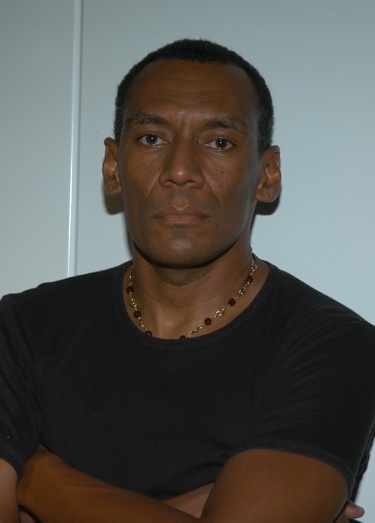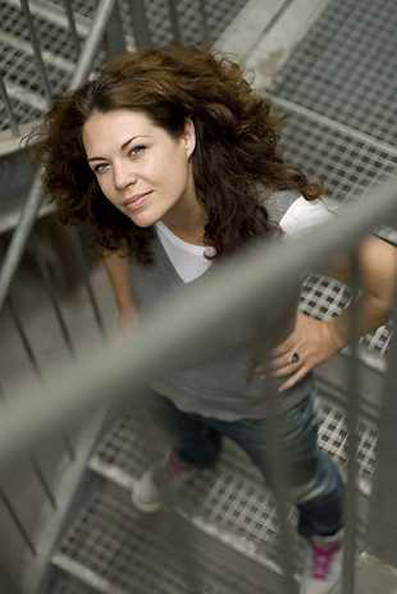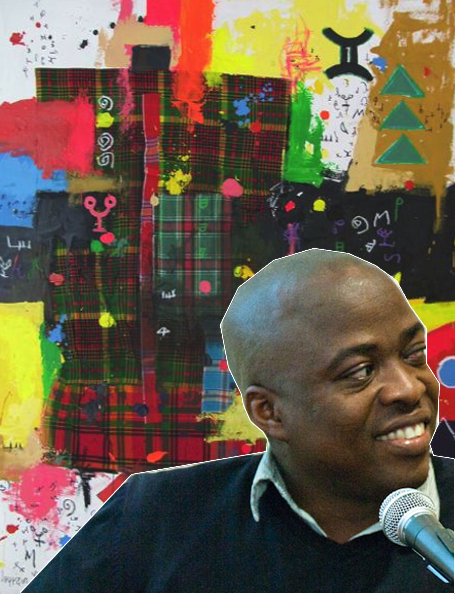 ---
Magazine