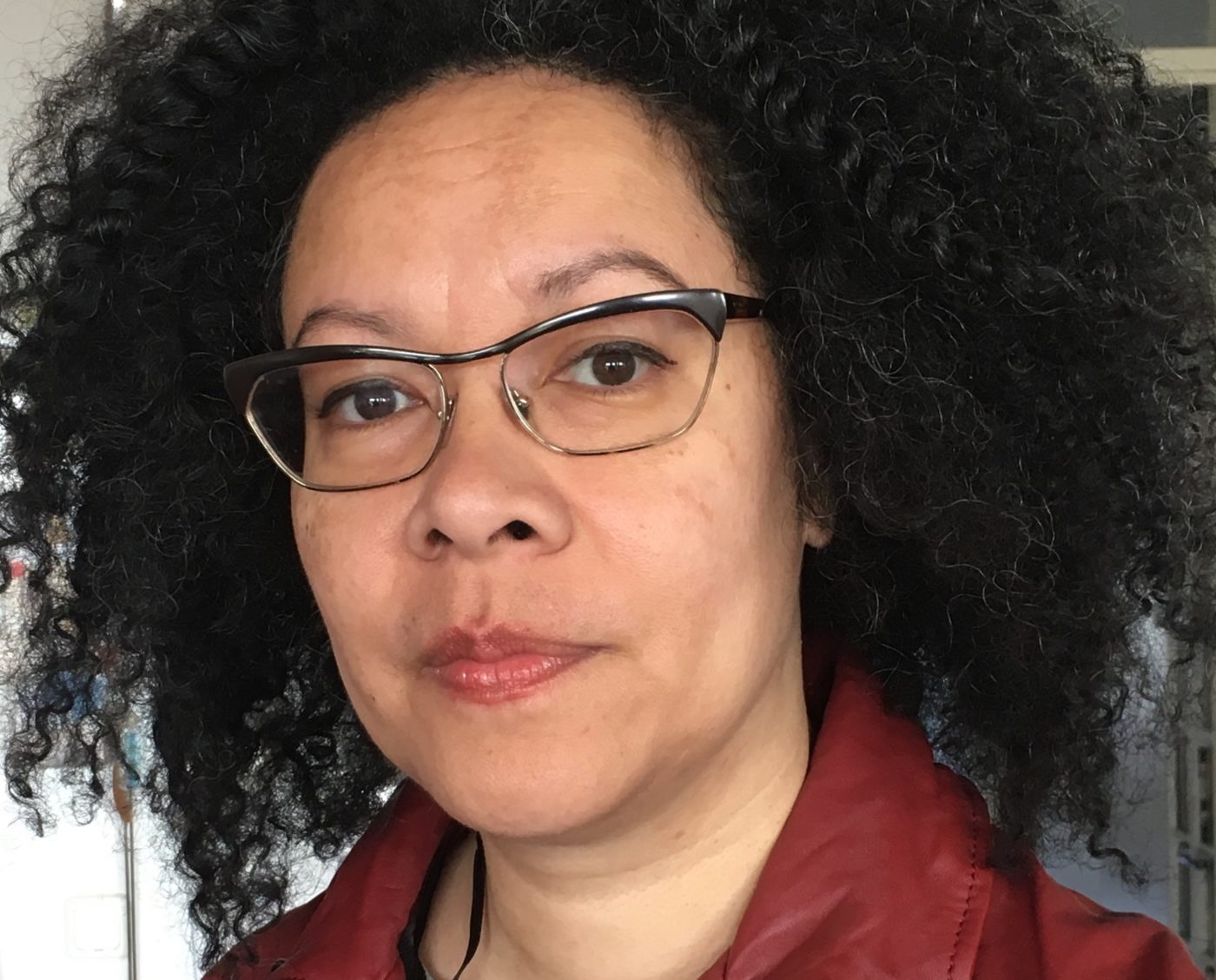 Nancy Jouwe
Nancy Jouwe (Delft, 1967) is a lecturer, researcher and public speaker,
active since 1993 in the NGO sector as a manager, director and cultural
producer, with a focus on intersectionality, colonial history, arts, heritage and intercultural dialogue. She co-founded Framer Framed and stood at the basis of research project Mapping Slavery, a transnational research project that maps the Dutch colonial history of slavery. As an activist she's been involved in the '80s and '90s with local squatters and transnational queer, indigenous, and women's movements, incl. in SE Asia and the South Pacific. She comes from a family of political refugees that had to flee Indonesia in the beginning of the 60s, as her father was a political leader in the Papuan independence movement. She wrote extensively about Papuan issues, including women's rights and the Papuan diaspora.
Till 2013 Nancy Jouwe was program director at Kosmopolis Utrecht, a platform that nourishes a dialogue between communities through art and culture, both nationwide and in an international context. Jouwe was also director of Papua Cultural Heritage Foundation in Utrecht.
Jouwe co-published several books, including Papua's? Oja, die bestaan echt, hè? Een inventarisatie van de positie van Papuavrouwen in Nederland, 1958-1992 (with Marlise Mensink, 1993) and Caleidoscopische Visies. De zwarte, migranten- en vluchtelingenvrouwenbeweging in Nederland (with Maayke Botman and Prof. Gloria Wekker, 2000) and Paradijsvogels in de polder. Papoea's in Nederland (KIT Publishers, 2012). In 2017 she contributed to the publication  Dutch New York Histories: Connecting African, Native American and Slavery Heritage (with Dienke Hondius, Dineke Stam en Jennifer Tosch, LM Publishers/Washington University Press).
---
Agenda
Pressing Matters: Exhibition tour & artist talk with Ignasius Dicky Takndare
Joined in conversation by artist Kevin van Braak & moderator Nancy Jouwe.
Gerilja Talks: Nancy Jouwe x Black Women in the Dutch Arts Scene
On the valuable contributions that Black women have made to the Dutch arts scene.
Hacking History
A brainstorming about the relationship between the Netherlands and Indonesia and its representation in public space.
---
Magazine