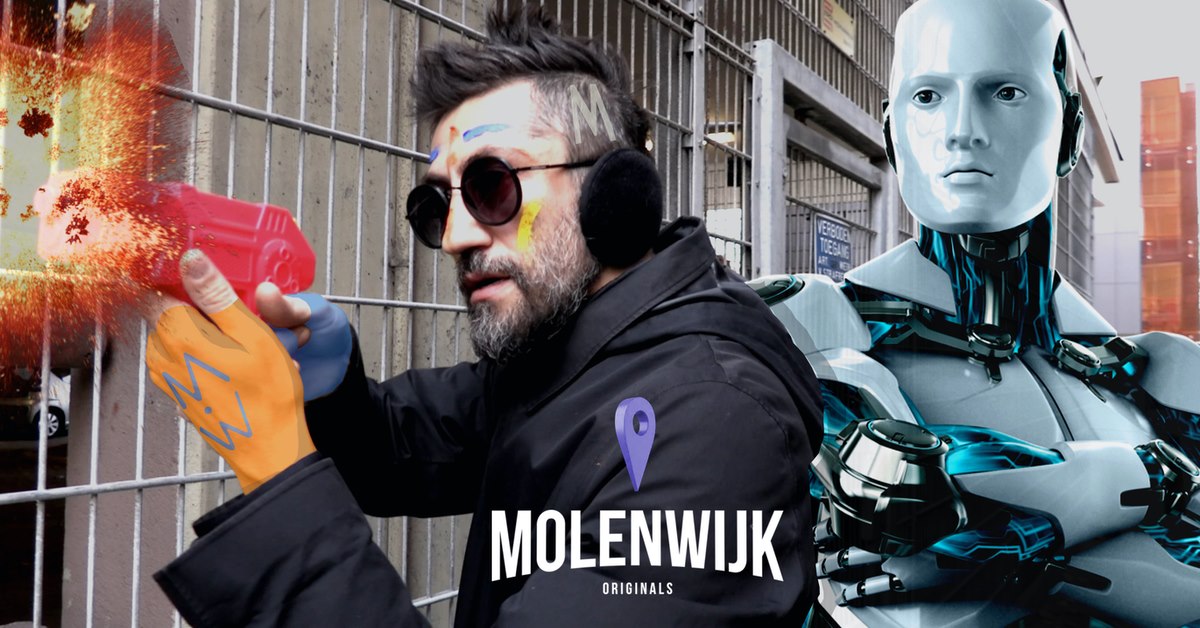 6 Dec 2019
17:00 - 20:00
Exhibition: Molenwijk Originals
TuncTop is an Amsterdam based artist. In collaboration with local residence he made a science fiction movie during his stay at 'Werkplaats Molenwijk' a neighborhood venue of Framer Framed in the North of Amsterdam. The first thing he did to meet his new neighbors in the Molenwijk was opening a cinema called 'Onze Bioscoop', Our Cinema. After spending almost 2 months in Molenwijk, screening movies with the smell of fresh pop-corn, having conversations, drinking coffee together with locals, and of course filming a lot, he is ready to share his video and poster series with you which is made together with Molenwijkers.
---
ABOUT THE MOLENWIJK ORIGINALS:
TuncTop met many people during his stay in Molenwijk: food vendors, kids, youngsters, old ladies, Afghani, Syrian, Ugandan newcomers… Each character had a very special persona and an interesting story to tell. TuncTop had only one question for his new neighbors: What's gonna' happen in 2050?
According to the answers he created a video and poster series called Molenwijk Originals. Even though it looks like Netflix from far away it's not. If you come and visit Werkplaats Molenwijk on 6th December at 17:00, you will see 50% fiction 50% real world of Molenwijk designed by TuncTop and the locals in the neighborhood.
---
Location
Werkplaats Molenwijk
Molenaarsweg 3
1035 EJ Amsterdam
---
Amsterdam Noord
/
Community & Learning
/
Molenwijk
/
---
Agenda
Characters in Real Life
Premier, Artist Talk and Movie Screening with TuncTop
---
Network