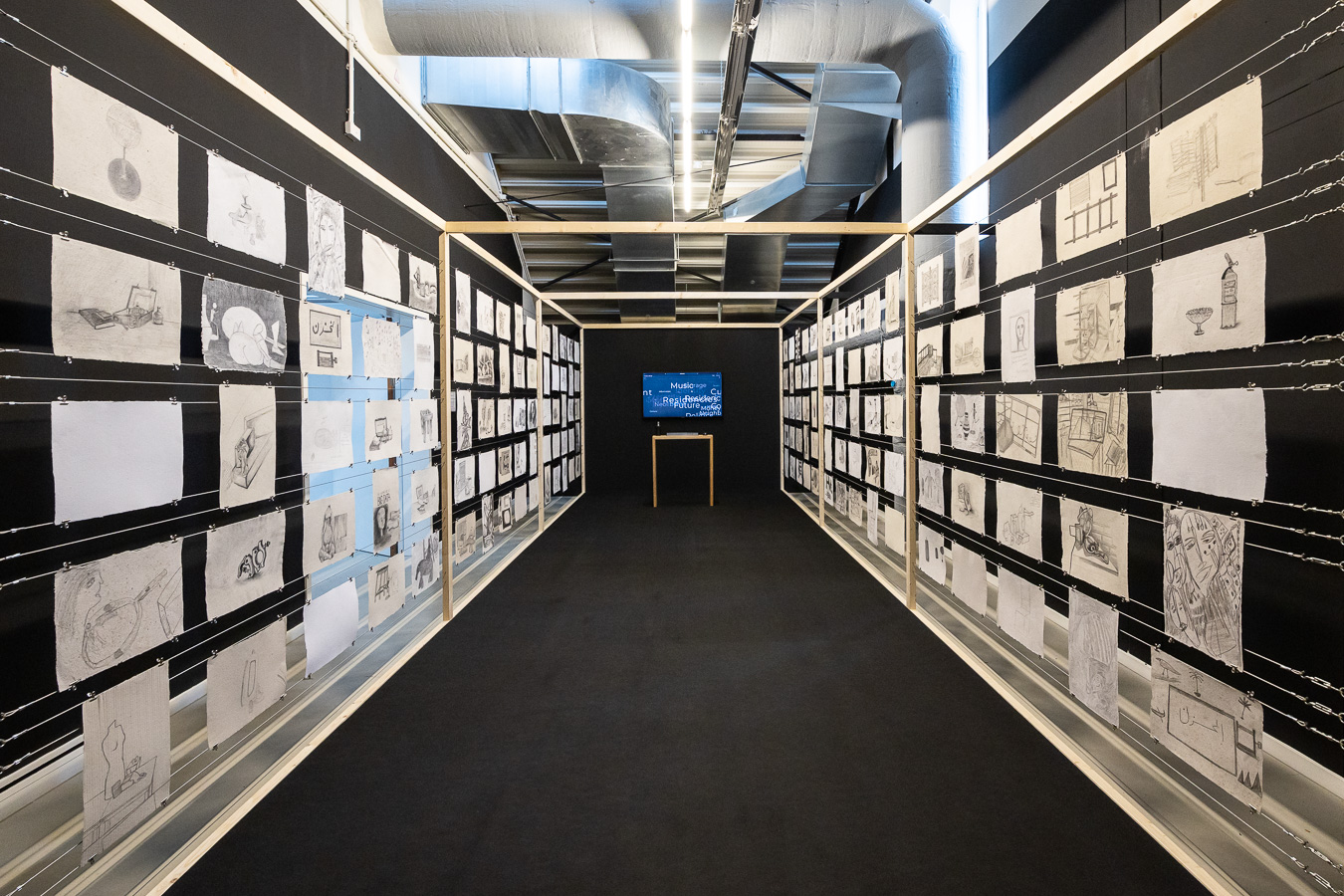 19 Jun –
26 Aug 2021
Exhibition: Taking Stock
The exhibition Taking Stock shows the results of an artistic research project that took place in Cairo, Egypt, from January to March 2020. The project is a response to the closure of the Townhouse Gallery of Contemporary Art. The closing is an incentive to investigate a series of events in the centre of Cairo and the cultural scene in Egypt.
---
In early 2020, a series of drawing sessions took place in the former factory space of the Townhouse Gallery in Cairo. A group of artists came together to draw and archive remaining objects from the Townhouse Gallery, which was threatened with closing down, and thus to reflect on the complex situation in which the Townhouse had ended up.
The artists realised that much of their artistic intervention in this project was related to a broader discourse of institutional critique and discussion surrounding independent art institutions in the Middle East and worldwide. Taking Stock made visible a series of socio-political and economic events that shaped the Townhouse's precarious situation. As many cultural institutions struggle with financial constraints and socio-political backlash, the idea arose to connect with institutions under similar pressures.
The intimate and informal conversations that accompanied the drawing sessions were recorded, transcribed, coded and published online on a website. The exhibition at Framer Framed consists of an installation showing the participants' collection of 130 handmade drawings in Cairo, accompanied by a projection of the Taking Stock website, an interactive platform that unlocks the digitised conversations.
With the desire to join forces and share the Townhouse Gallery's research, three online meetings will be organised to discuss the research results with partner organisations. These gatherings will take place during the exhibition at Framer Framed and are intended to take stock of institutional survival strategies. During the meetings, participants will write down or sketch their insights. The notes are then shared via an online publication.
Participating artists 
Mariam Elnozahy
Wouter Osterholt
Elke Uitentuis
---
Background
Townhouse Gallery was a non-profit art space located in the heart of Downtown Cairo. It occupied an iconic position in contemporary art in the Middle East; a key player in what has become a culturally rich, regional art scene. Founded in 1998, Townhouse Gallery has hosted a long series of activities at various locations: from regional symposia and community activities, to exhibitions and international residencies for artists, curators, writers and filmmakers. The gallery has opened a number of important art spaces in Cairo that have had a significant impact on the Egyptian cultural landscape. On an individual level, the gallery has played a crucial role in the careers of internationally renowned artists and has hosted a number of influential artists and curators from abroad. You can read more about this on the Townhouse Gallery website.
Participating artists
Mariam Elnozahy is a curator and writer from Cairo. She currently works for music platform Ma3azef.com. Previously, she curated exhibitions at the Townhouse Gallery, as well as at various venues in Jeddah and London.
Wouter Osterholt is a Berlin-based artist who graduated from the Gerrit Rietveld Academy in Amsterdam. He develops projects in specific places with which he wants to unravel hidden relationships and conflicting interests that determine the functioning of that place.
Elke Uitentuis is a visual artist, human rights activist and mother. From 2005 to 2013, she was part of the artist duo Osterholt/Uitentuis. During that time, Osterholt/Uitentuis realised community projects with the aim of democratising the relationship between people and their environment.
Supported by
Ministerie van Onderwijs, Cultuur en Wetenschap; Amsterdams Fonds voor de Kunst; Gemeente Amsterdam – Stadsdeel Oost; Stimuleringsfonds Creatieve Industrie.
Opening
19 June, 20:00 at Framer Framed
We have limited spots available and registration is FREE. You can make a reservation via: reserveren@framerframed.nl
The living archive
/
Community & Learning
/
Middle East
/
---
Agenda
Drawing Sessions: Taking Stock
Finissage of the exhibition 'Taking Stock'
Opening: Taking Stock
Exhibition Opening with artist Elke Uitentuis
---
Network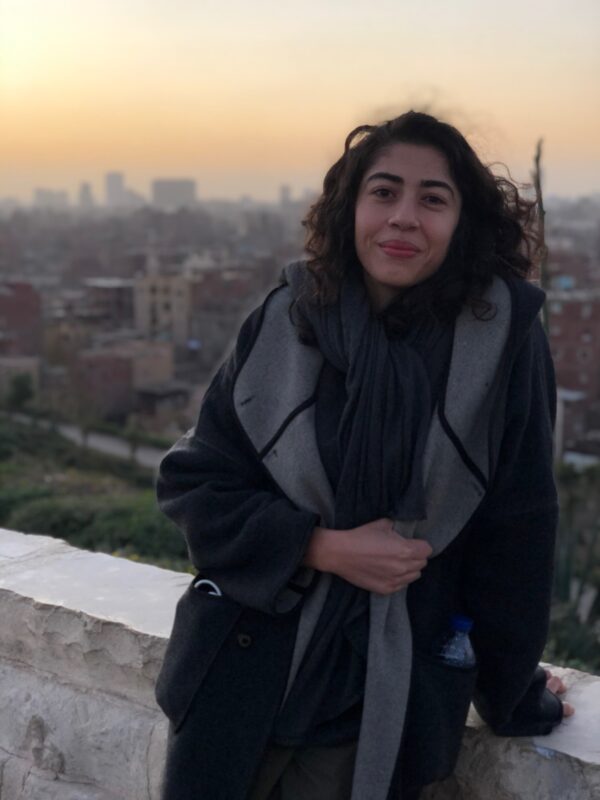 Mariam Elnozahy
Curator and writer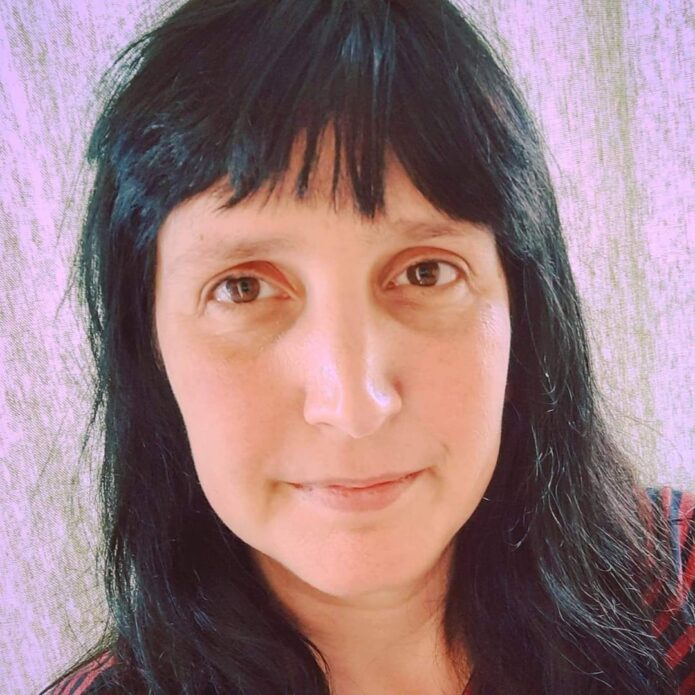 Elke Uitentuis
Visual artist and human rights activist