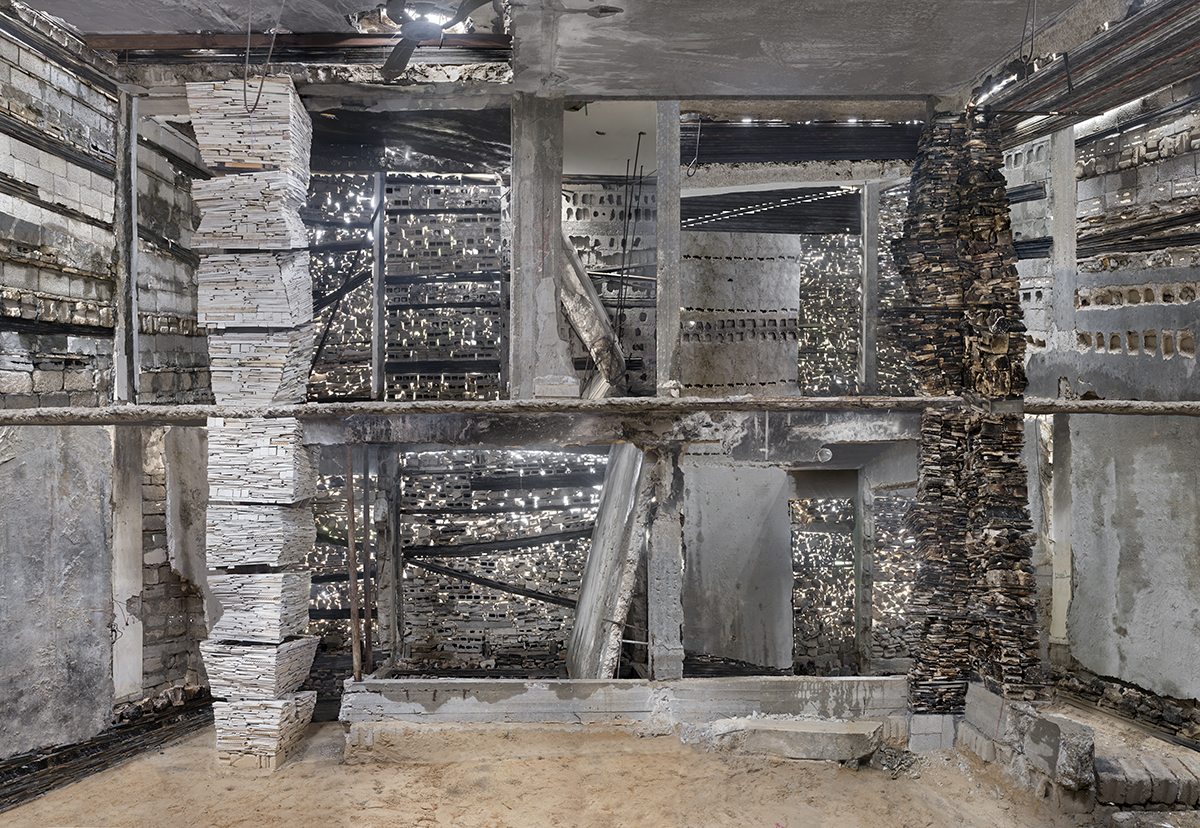 14 Jul –
3 Sep 2017
Exhibition: HOME
With work by Marjan Teeuwen, Ezz Al Zanoon and Rawan Mahady
Curator: Meta Knol
What does it mean to be forced to flee your home and become internally displaced? What is the meaning of the word 'home' in the context of war, diaspora, exclusion, and displacement? These questions are central to the exhibition HOME, curated by Meta Knol, with photographic works by Dutch artist Marjan Teeuwen – Destroyed House Gaza – and videoblogs made by Palestinian photographer Ezz Al Zanoon and journalist Rawan Mahady.
---
HOME
In September and October 2016, Teeuwen stayed in the Gaza strip, part of the occupied Palestinian territories, and created an on-site monumental architectonic installation. As an artist, Teeuwen is interested in the human resilience necessary to constantly recreate their environment, even in the most destructive of circumstances. In Gaza, the houses of Palestinians are continuously destroyed as a result of war, and then rebuilt, often collectively. Teeuwen's installation Destroyed House Gaza (NL: Verwoest Huis Gaza) was realized in a residential home in southern Khan Younis/Rafah, which suffered a bomb attack during the last 2014 Gaza war. With the help of her Palestinian co-workers, Marjan Teeuwen rebuilt the house from scratch, as an art installation. In the exhibition HOME at Framer Framed, the complete photographic series of Destroyed House Gaza is presented, alongside a film of the same title, also made by the artist during her stay in Gaza.
Marjan Teeuwen works in a visual, aesthetic language, which is often highly abstract. Notions of construction and destruction, order and chaos, are central to her artistic practice. In every new installation, she interweaves these contradictions with the local context. Destroyed House Gaza emerged from Teeuwen's contention that humans cannot conquer the polarity between destruction and creation, a theme that she feels is applicable to many different contexts.
The English word 'home' refers both to the functional living space as an architectonic entity, and to a place where families – with all of their values, habits, and quirks – are brought together. 'Home' is a word that signifies cultural roots and histories. This could be a residential home made of stone, wood, brick or mud, but also a village, city, or even a land: a 'homeland'. It's these deeper layers of the word HOME that are referred to by both Israelis and Palestinians when they claim their right to a territory, and which will be explored throughout this exhibition. The Israeli-Palestinian conflict has a devastating effect on the Palestinians living in Gaza. As a result of the 'survival mode' many find themselves trapped in, there is often no time or space for dealing with trauma. Local visitors experienced Destroyed House Gaza as a space for reflection, a memorial of sorts, where they could temporarily gain some peace of mind; connecting the architectural and artistic work to their own deep personal experiences of living in a context of constant war.
Curator Meta Knol will place Teeuwen's work within this local context. An important part of the exhibition are the series of weekly blogs, created by photographer and producer Ezz Al Zanoon and journalist Rawan Mahady, which reflect on the local role and impact of a project like Destroyed House Gaza. In addition to the blogs, Rawan Mahady will coordinate weekly Skype sessions between Gaza (mainly from the start-up hub Gaza Sky Geeks) and Amsterdam, thus directly connecting locals in Gaza to the public and invited guests at Framer Framed. Topics to be addressed are: What was the local reception of the project? How did the project connect to the local situation in Gaza? What long-term impact does the art work have? To what extent is it possible to create art in a war situation, from an outsider's perspective?
Autonomy
Teeuwen's project invokes questions regarding the meaning of artistic autonomy in relation to political and humanitarian engagement. Teeuwen is convinced that art can offer a different perspective – without judgement, without solution, as she quotes: "Art offers a free space which connects to reality, but at the same time is autonomous." However, it is important to consider the following questions: where can we draw the line between 'autonomous art' and 'socially engaged art'? What ethical implications and responsibilities arise with setting up an art project in a war situation? Curator Meta Knol and Framer Framed will address these, and other related issues, in the public program, which will allow for debates and conversations surrounding the exhibition.
---
Destroyed House Gaza
Destroyed House Gaza was conceptualized and directed by Marjan Teeuwen. With thanks to the Palestinian Red Half Moon (PRCS) in Khan Younis, led by Jedadh Abu Hatab, who supported the project.
Teeuwen worked alongside engineers Mohammed Al Astal and Rywyda Abu Daa, with assistance from Mohammed Dagga and Achmed Al Astal, as well as many steel and concrete workers. Photographic support was provided by Ezz Al Zanoon and Abed Zagout. In the Netherlands she received support from Koen Tornij (Photoshop). Maomar Abu Tabeekh and Ezz Al Zanoon made the videorecordings of Destroyed House Gaza. The editing of the film was done by Rob van de Ven and Marjan Teeuwen.
Destroyed House Gaza was financially supported by the Mondrian Fund.
Meta Knol (1969) is art historian, director of Museum De Lakenhal, and co-founder of Framer Framed. She made this exhibition independently.
Photography
/
Middle East
/
---
Agenda
Live conversation HOME #4: The politics of autonomous art
A panel discussion in the context of the exhibition 'HOME' about the supposed neutrality of autonomous art
Live conversation HOME #3: The political construction of HOME
An event in the context of the exhibition 'Home' on the construction of home in a context of violence and destruction.
Live conversation HOME #2: The Nakba, Heritage and Cultural Memory
Event in the context of the exhibition 'HOME'.
Live conversation HOME #1: Imaginations of HOME
An event in the context of exhibition HOME.
---
Network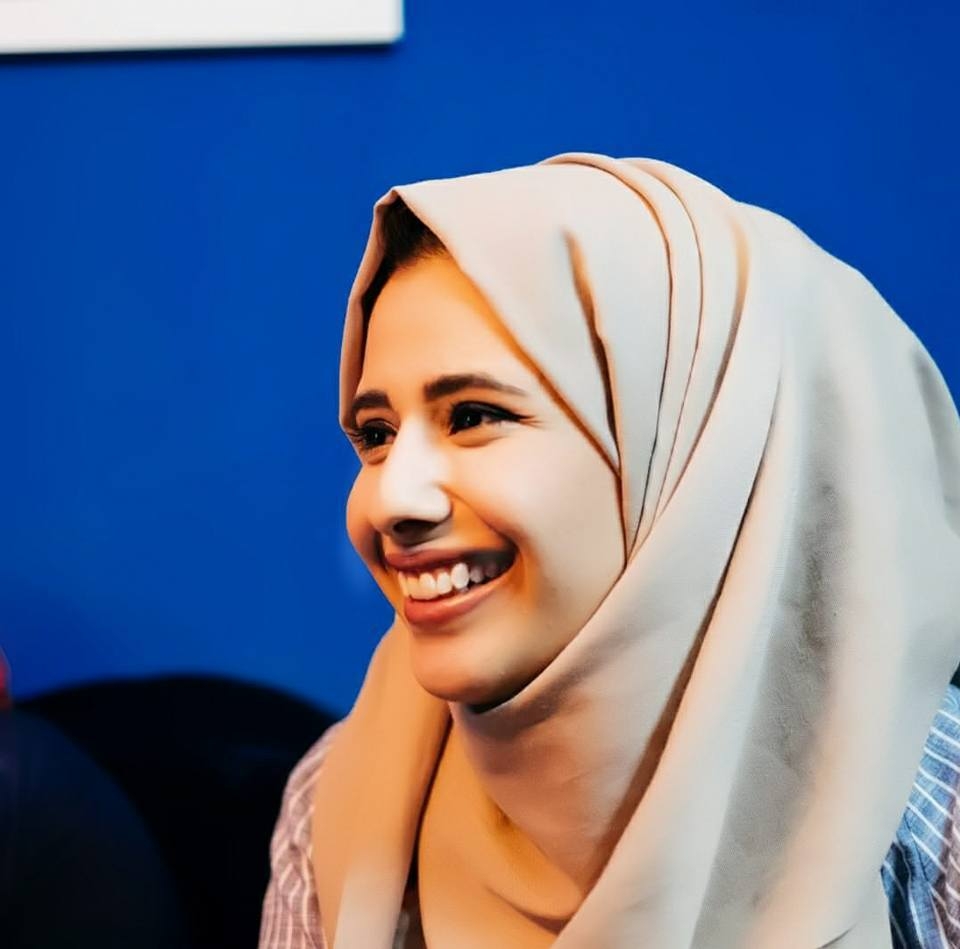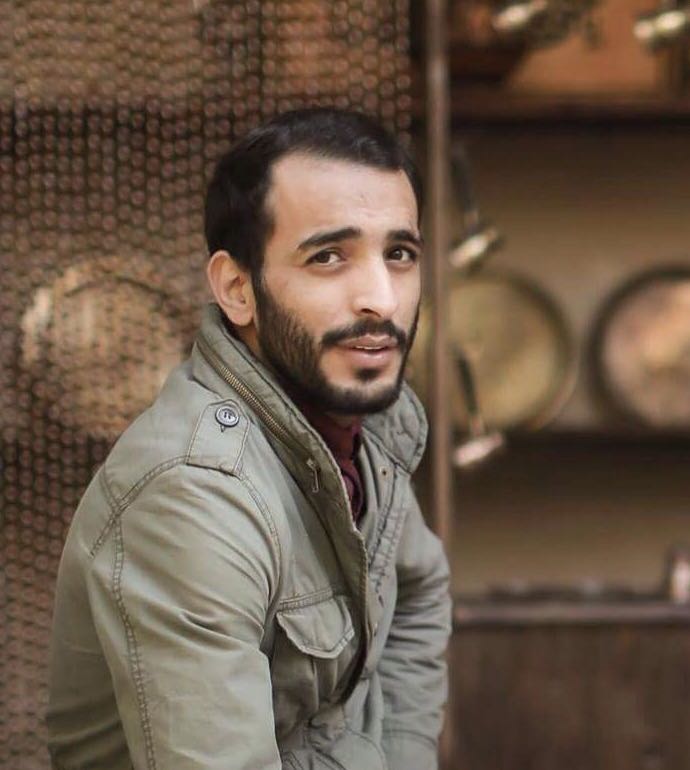 Ezz Al Zanoon
Photo journalist and filmmaker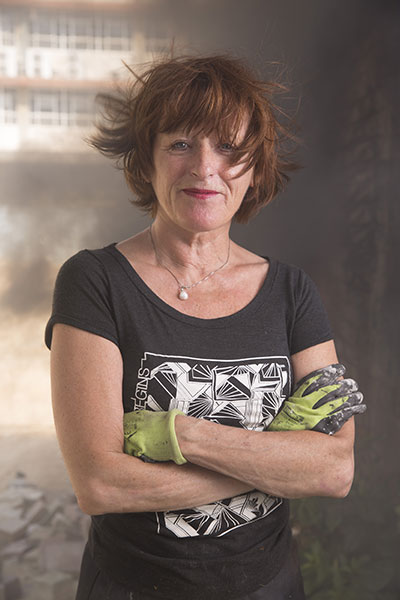 Marjan Teeuwen
Kunstenaar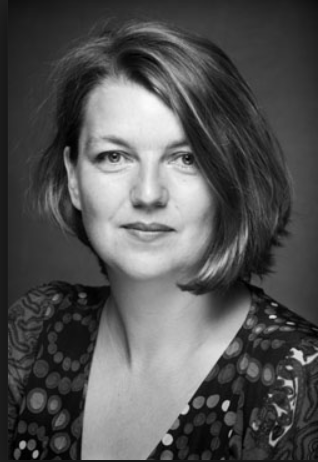 ---
Magazine