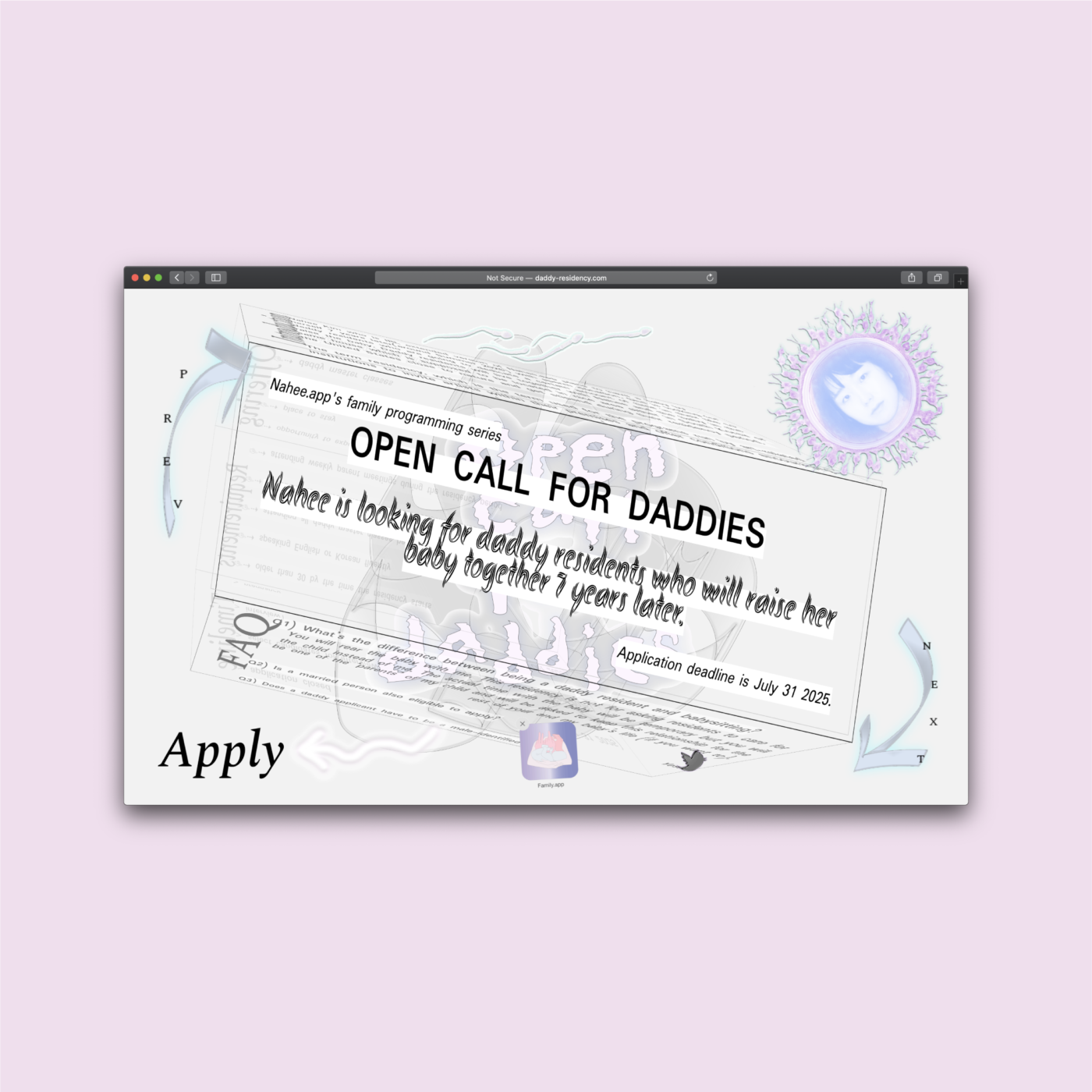 31 okt 2022
19:00 - 21:00
Forms of Kinship: Daddy Residency
Join to an online artist talk on the 31st of October where we will have a conversation with artist Nahee Kim focusing on the artist's project Daddy Residency. Daddy Residency is a project about Nahee Kim's family planning with their unborn baby and multiple biologically unrelated daddies.
---
The project is Nahee's attempt to contemplate how much our norms and desires about family are programmed as 'natural' and how Nahee, as an individual in the hetero-patriarchal society, can override those. In 2019, in the project's initial phase, Nahee publicised their plan to have a baby via IVF and raise the baby with multiple temporary daddies, chosen through an open call. The applicants' gender does not matter, they would be compensated for their child-rearing labour.
This program is FREE of charge and in ENGLISH.
To follow online, please register via the link. You will receive a confirmation email containing information about joining the meeting.
Nahee Kim (she/they) is an artist, teacher, and web programmer who is performing "nahee.app" on social media. nahee.app is a speculative program that writes itself by interpreting Nahee's sexual identity, preference and experiences as computational objects. nahee.app creates sex code and documentation and partner matching algorithms by converting mechanisms of existing programming languages and network protocols into provocative interactions. It expands its code about sexual behavior to human reproduction by programming its own experimental family through the project with new forms of intimacy. Nahee is a member of the South Korean artist collective "eobchae" and a resident artist at Pioneer Works in Fall 2022, was a resident of MassMOCA and a member of NEWINC.
The event is part of Temporary Gallery's study group Forms of Kinship. The series of gatherings aim to think collectively about the way we form relations in and with the world, outside of the nuclear family structure. The meetings take place monthly, in person or online. Each session is led by an invited guest, including artists, thinkers, poets, activists and others. The study group is convened by Kris Dittel (independent curator, Medienkunstfellow NRW) and Aneta Rostkowska (CCA Temporary Gallery).
More info: daddy-residency.com
---
Temporary Gallery receives structural funding by the Cultural Office of the City of Cologne and Deltax contemporary, Wirtschafts- und Steuerberatungsgesellschaft mbH. Kris Dittel is a 2022 Medienkunstfellow NRW.
Artist Talk
/
Feminisme
/
Online
/
---
Netwerk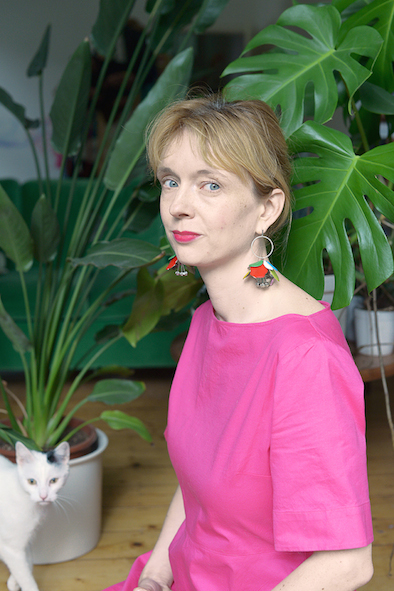 Aneta Rostkowska
Curator en onderzoeker